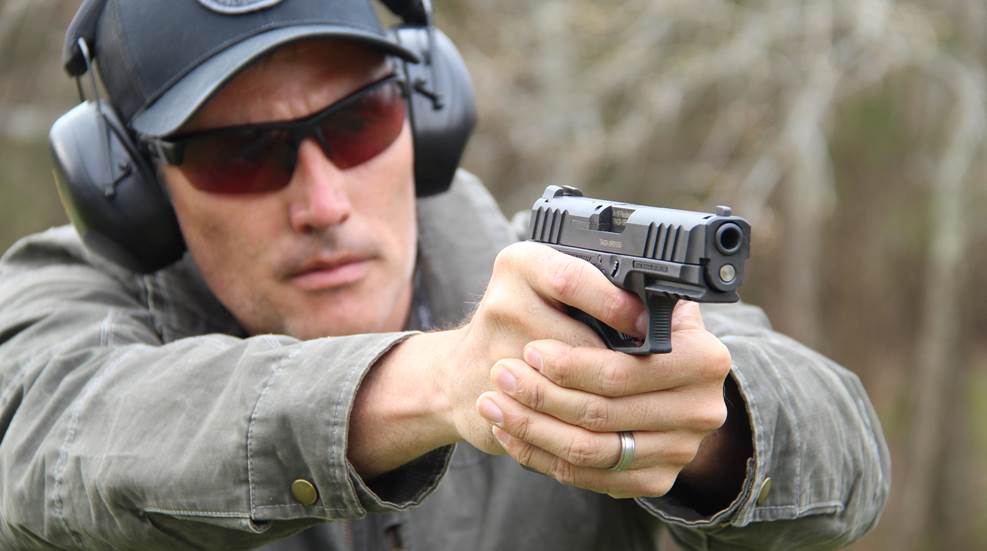 It's no surprise that 9mm pistols make up a sizeable portion of all guns sold each year. As a result, that competition in the 9mm market is extraordinarily tough. But there are a handful of guns that consistently impresses by offering superb performance and rock-solid reliability at a reasonable price. If you're one of the millions of Americans in the market for a 9 mm pistol for personal protection here's a look at six great 9mm pistols available under $500.  
Mossberg MC1sc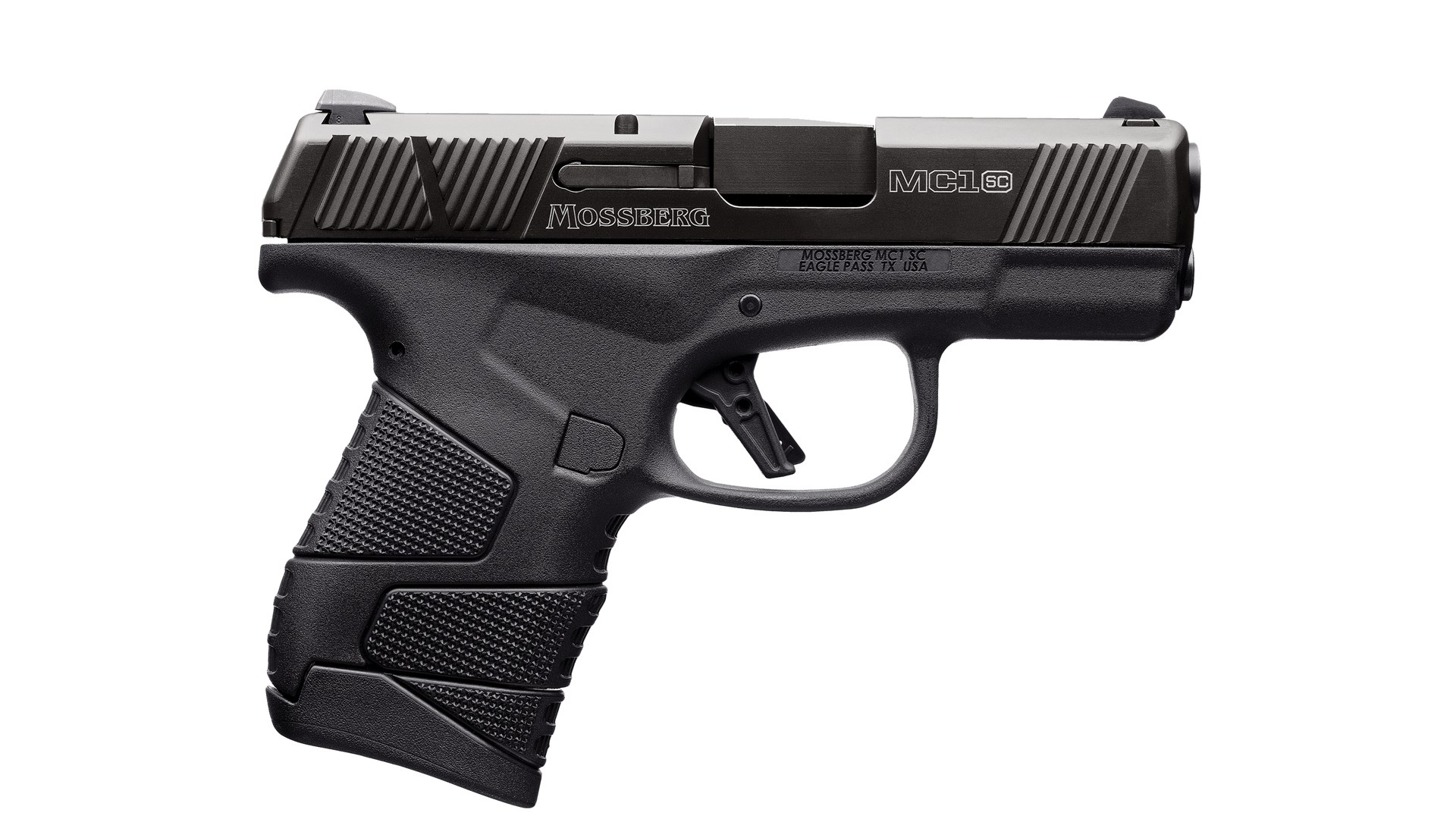 Mossberg is known for making dependable American firearms that are reasonably priced, and that's an apt description of their new semi-auto pistol, the MC1sc. This subcompact 9mm offers several features not found on competing pistols including a unique takedown design that doesn't require pulling the trigger to disassemble the gun and an optional crossbolt safety. The included 6-round flush fit/7-round extended magazines are made of polymer, but they are easy to load and operate well.
I had reservations about the polymer magazine initially, but after more than 1,500 rounds, my test pistol hasn't had any issues and reliability exceeded that of guns costing more money. With its 3.4-inch barrel the MC1sc measures just 6.25-inches long, and it's just over an inch wide so concealment isn't an issue. The sights are basic but functional and both the barrel and slide are made from 416 stainless with a durable DLC coating. Mossberg may always be best-known for their tough-as-nails shotguns, but their 9mm pistol stands out in a very competitive and crowded field. MSRP: $435
Ruger Security-9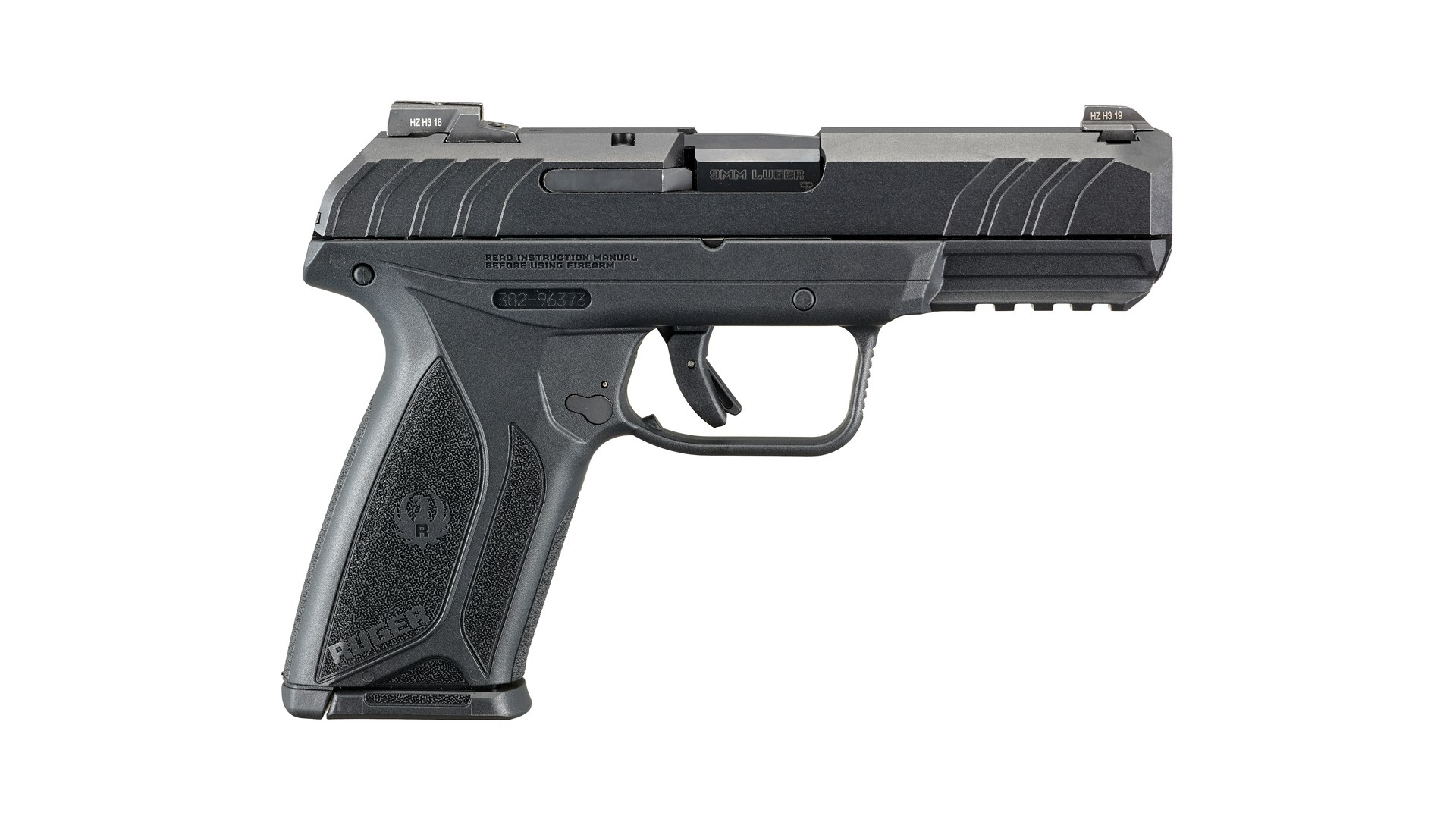 Ruger has its finger on the pulse of the American gun market and consistently provides firearms shooters want at a price they can afford. Case in point: the Ruger Security-9. This 9mm semiauto is made in Ruger's Prescott, AZ, factory and is available as a full-sized model with 4-inch barrel and two 10- or 15-round magazines and a compact version with a 3.42-inch barrel and 10-round mags. Both guns come with through-hardened black oxide slides and glass-filled nylon grip frames.
If you're looking for a home-defense gun, a practice pistol for the range, or don't mind the larger footprint the 15-round full-size version of the Ruger Security-9 is an ideal option and is a great value. If maximum concealability is what you demand the compact model is a natural choice and it's also a great gun for the money. Neither of these pistols come with a lot of frills like fancy finishes or reflex optics, but if you're in the market for an American-made 9mm that consistently performs well the Ruger is a great option. MSRP: $449
Taurus GX4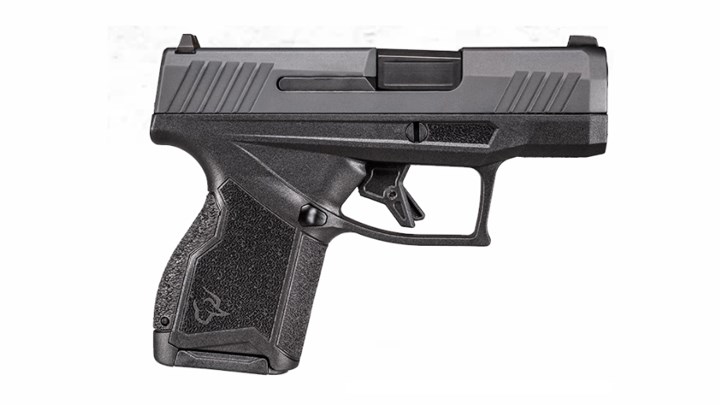 The GX4 is Taurus' new high capacity micro-compact 9mm pistol, and it offers a lot of great features at a surprisingly low price. Like other micro-compacts on the market today it offers a "stack-and-a-half" bottleneck magazine similar to SIG's P365 and Springfield's Hellcat. The bottleneck magazine design offers a capacity of 11 rounds, which is quite impressive for a 9mm pistol weighing 18.5 ounces and measuring just over an inch wide. Two interchangeable backstraps are included, and depending upon which of those grip modules is in place the GX4 measures just over or just under 6 inches overall.
The magazine release is reversible, and the flat profile bladed trigger offers one of the smoothest trigger pulls in the growing micro-compact class, but the standout feature on the GX4 for me was this pistol's accuracy: it shot better than most competing micro-compact pistol, some of which are priced considerably higher. Other notable features include striker block and trigger safeties, a loaded chamber indicator, nitride surface treatment on the steel alloy slide and DLC finish on the stainless steel barrel, and a drift-adjustable rear sight. Like other Taurus firearms the GX4 is backed by a limited lifetime warranty. MSRP: $392.42
Springfield XD-S Mod.2 OSP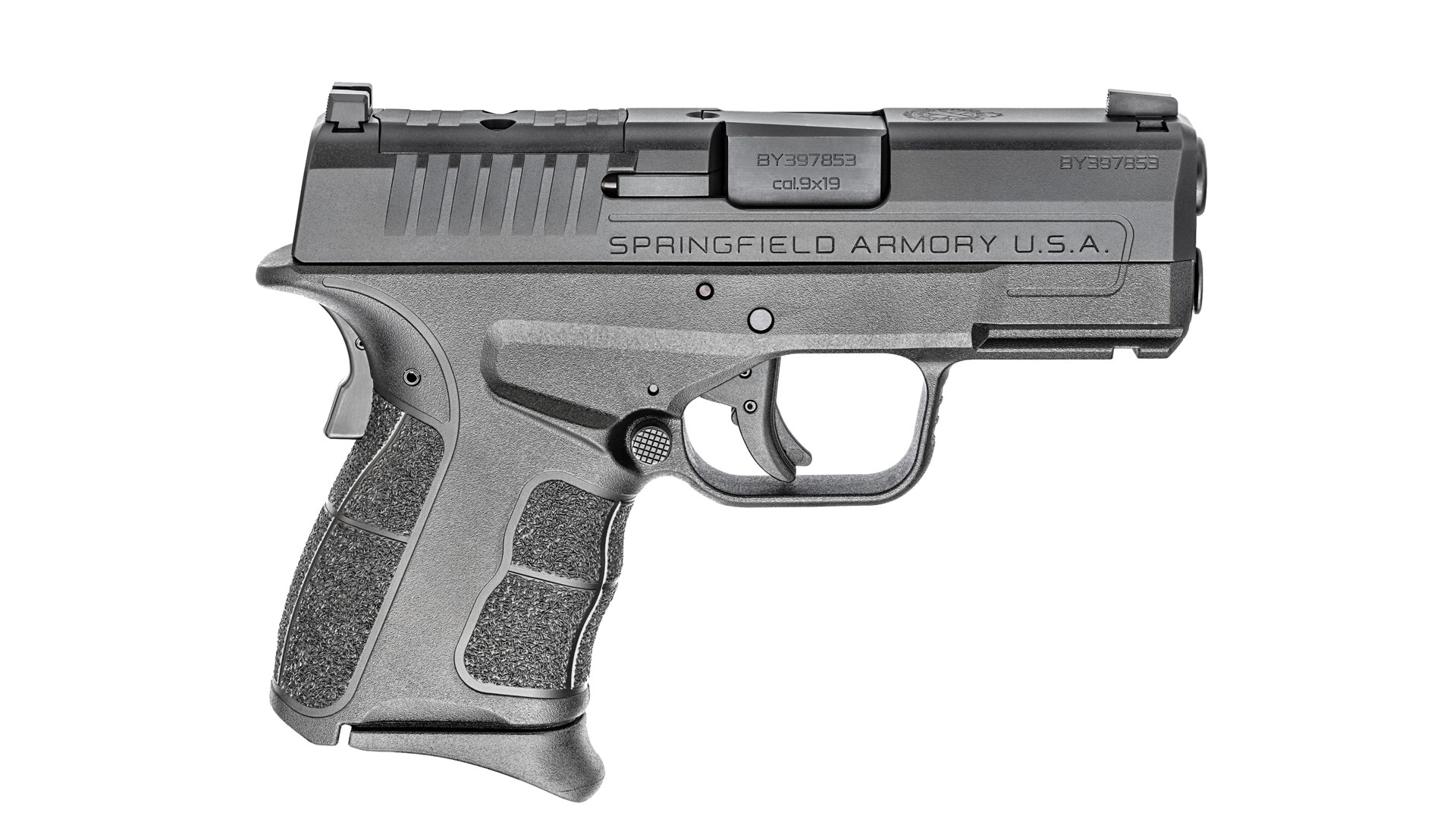 Springfield's Hellcat is a standout in the growing micro-compact carry pistol market, but the company's single-stack XD-S Mod.2 OSP is a reliable and affordable 9mm that costs a bit less than its Hellcat brand mate. Granted, the XD-S Mod.2 offers less capacity (7 rounds for the flush-fit XD-S mag versus 11 rounds for the Hellcat) and lacks the Hellcat's fashion-forward aesthetics, but the XD-S Mod.2 is an outstanding pistol nonetheless. It measures just .9-inches wide and a little over 6-inches long which makes it very easy to conceal under light garments. The Melonite finish stands up well to moisture and daily abuse, and the U-notch rear and white dot front sights are sturdy and functional.
Of course, the OSP model comes with a pre-cut and drilled slide so buyers can quickly mount a red dot optic on this pistol, and there's a version of the XD-S Mod.2 that comes with a pre-mounted CT reflex sight (though the red dot-equipped model is priced a bit over our $500 budget). There's no manual safety on the XD-s Mod.2 but a grip safety comes standard and there's a 9-round extended magazine that brings overall capacity to double digits. I've been carrying one of these pistols for years in an IWB holster and that gun has served me extremely well. It looks brand-new, it functions well with a variety of loads, and it's easy to conceal. MSRP: $425
Stoeger STR-9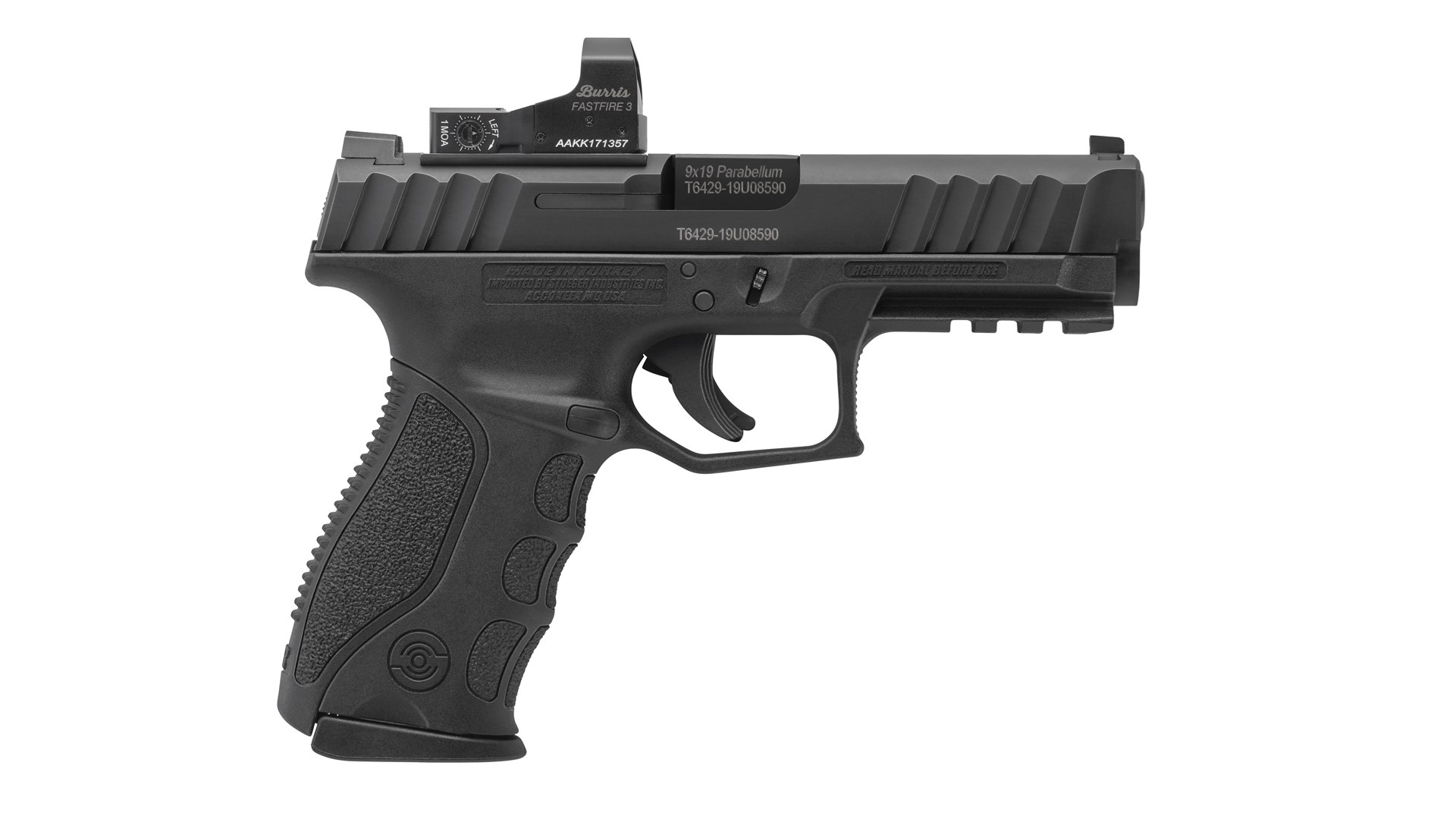 A few years back, Stoeger Product Manager Keith Heinlein and his team set out to build a striker-fired 9mm pistol, and the STR-9 is the result of those efforts. Stoeger clearly did their homework before entering the 9mm striker-fire market, too. You can't help but be impressed by the STR-9's geometry, function, and accuracy. The STR-9's grip is large enough to accommodate even the biggest hands comfortably and the grip angle, trigger guard undercut and low bore axis allow shooters to deliver fast shots on-target while maintaining complete control of the pistol.
In fact, when new shooters ask for suggestions on their first 9mm the STR-9 always makes the short list. It's affordable, yes, but more importantly it's reliable and easy to shoot well. There are lots of options when purchasing this gun, too: if you want the pistol with one magazine and a single backstrap you can order it that way, or you can upgrade the sights and add additional magazines and backstraps as your budget allows. Regardless of which trim level you choose, the STR-9 is a solid buy and one of the best 9mms under $500. MSRP: $329 (starting)
Smith & Wesson M&P9 Shield EZ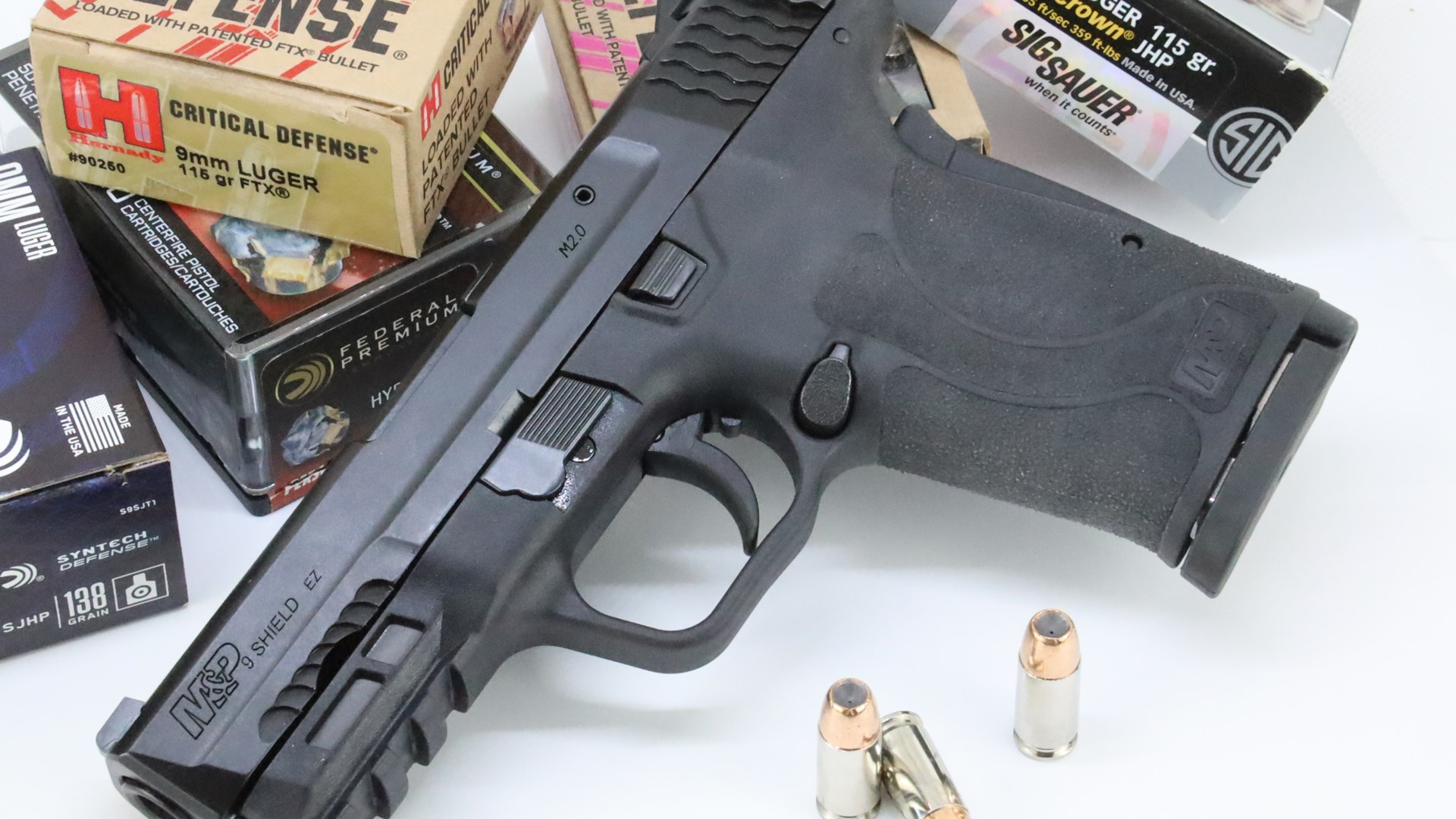 The M&P9 Shield EZ's MSRP comes in at $5 over the price limit, but you'll likely pay less than $500 for this pistol at the dealer. The Smith & Wesson's slide is easier to manipulate than other guns on this list and so it's a great choice for anyone who lacks the hand strength required to operate guns with heavier springs. M&P9 Shield EZ pistols come with 8-round magazines, grip safeties, and optional thumb safeties. The 18-degree grip comes with comfortable stippling that offers a secure hold on the gun without biting into the shooter's hand.
Additionally, the M&P9 Shield EZ one of the smoothest triggers in this price class which aids noticeably in accuracy. Weight is just 23.2 ounces unloaded and though it's a bit longer than other guns on this list at 6.8-inches overall the S&W is still easy to conceal. I tested this gun with a variety of different defensive loads and found it to be completely reliable, which is what you'd expect from a quality personal defense pistol. MSRP: $505