Countless new products flooded the floor at SHOT Show 2018, and companies showcased everything from guns and ammo to holsters and other accessories. Here are a few of the new carry rigs we saw on the show floor this year.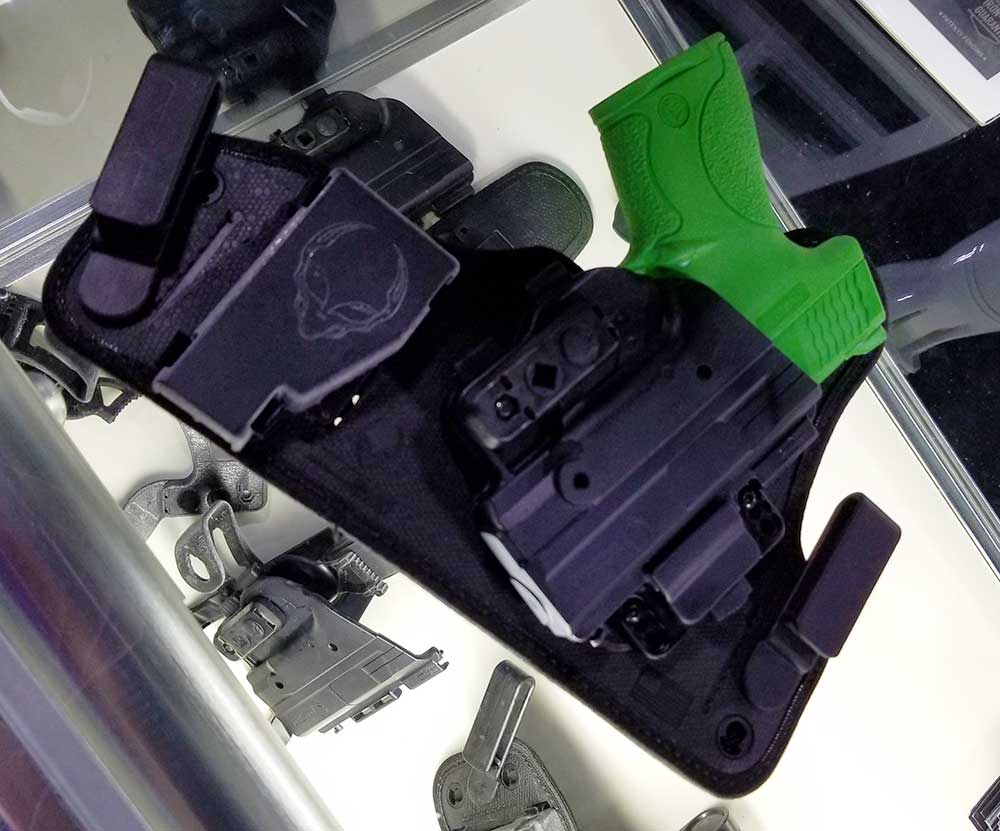 Alien Gear Dry Tuck

This new backer in the Alien Gear Shape Shift modular holster system adds a battery-operated fan, channels to direct the air blown by the fan, and extra ventilation in the moisture-wicking backing material. The fan seemed fairly quiet, even though the vibration was quite easily felt, and is rechargeable via USB. No pricing is available yet.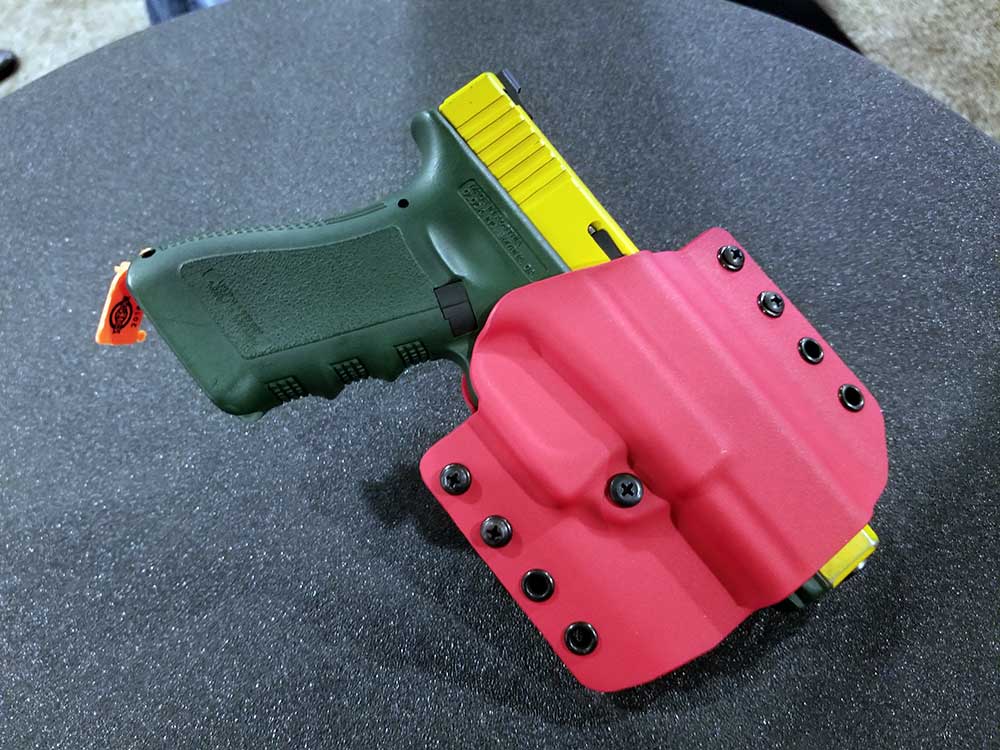 Comp-Tac Warrior

In response to the growing numbers of small concealed-carry pistols, Comp-Tac created the new Warrior outside-the-waistband holster by reducing as much size and bulk as possible from traditional OWB holsters. Solid belt loops pull the low-profile holster and gun close to the body. Retention and cant are adjustable. MSRP is $75.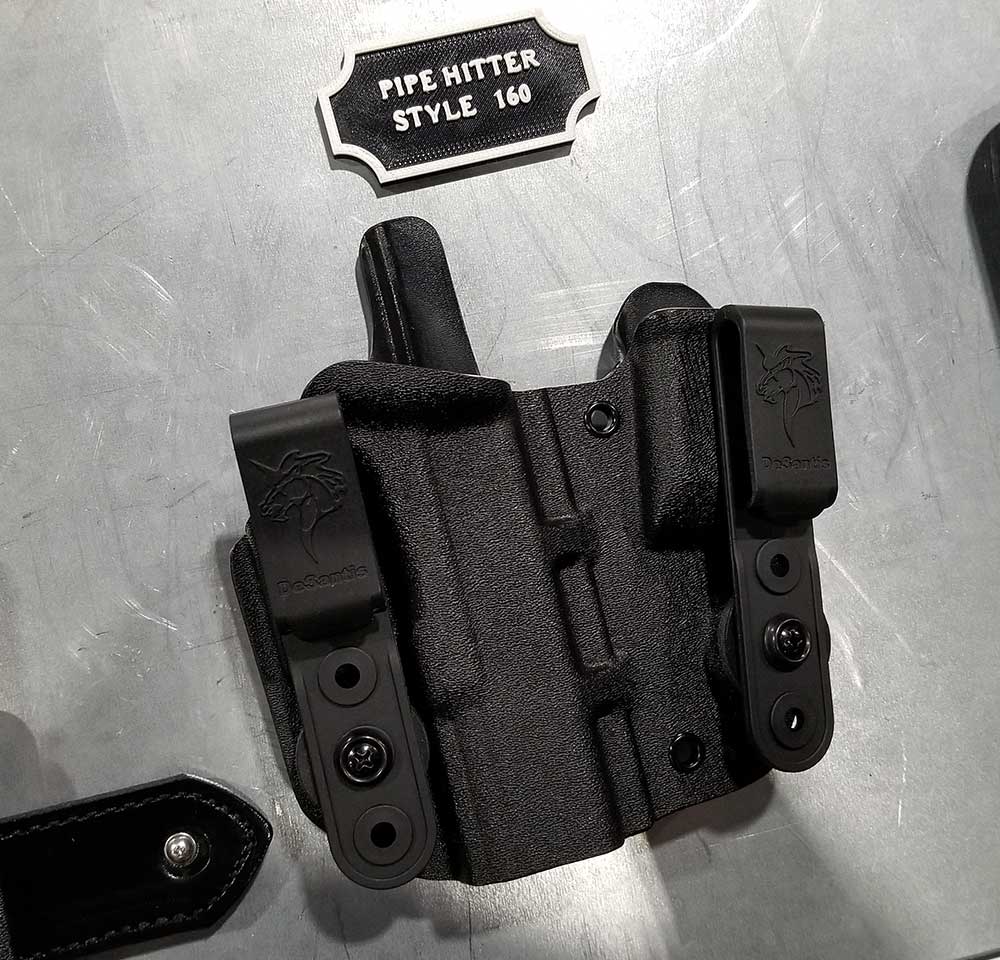 DeSantis Pipe Hitter

This new product from DeSantis is a combination gun holster and magazine carrier. The rigid, one-piece construction is attached to the belt in the appendix position at the front of the body by plastic, height-adjustable clips. Its name is expected to change, but no word yet about what it will be. MSRP is $59.99 and only Glock models are available.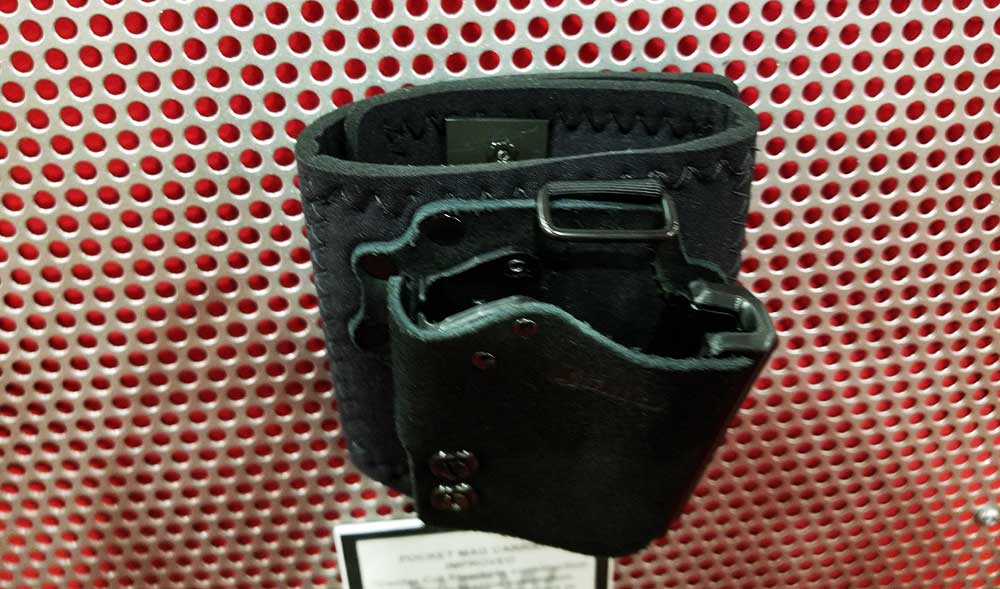 Galco Ankle Guard

The new open-top Ankle Guard holster dispenses with the traditional strap with a robust passive-retention system. It uses a plastic, trigger-guard holster with adjustable retention placed inside a leather holster body with a plastic sight channel to help hold it open and allow for one-handed reholstering. The neoprene cuff includes sheepskin lining for comfort. MSRP is $85.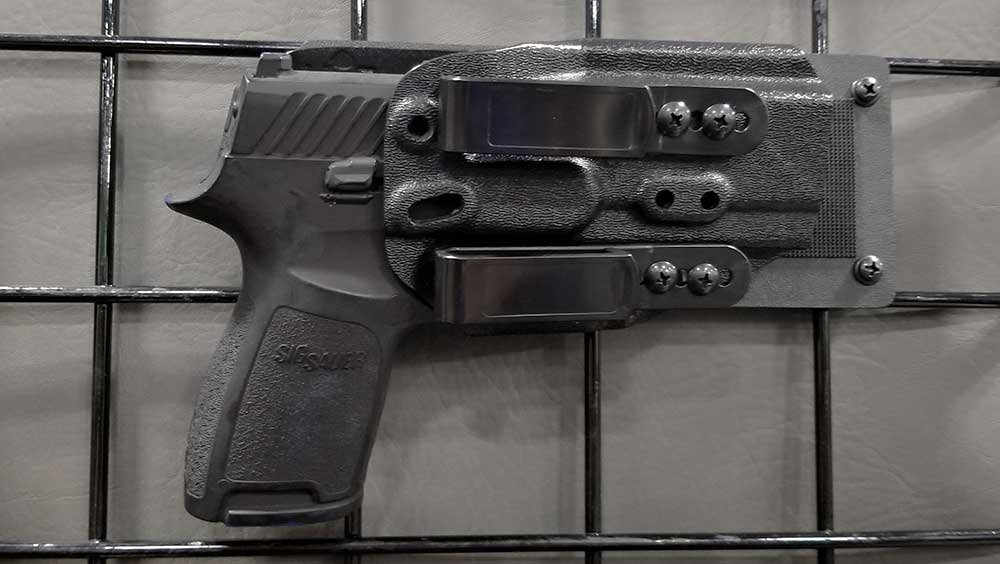 High Threat Concealment Spektre

HTC's Spektre is an inside-the-waistband holster made for both appendix and traditional IWB placement. In addition to dual-loop or clip belt attachments, both height-adjustable, the holster can also accept a single fold-over clip that can be adjusted for both height and cant. Spektre pricing starts at $70.