Support NRA Shooting Illustrated
DONATE
Low-light optics continue to grow in popularity as the cost of entry keeps falling with each new generation of optic. Add in the fact that more features are being added, such as video recording and longer battery life, and it's easy to see why the night vision market is growing fast in 2023.
---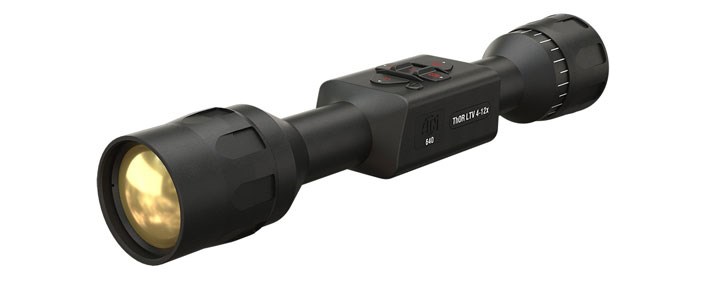 ATN | ThOR LTV Series
The LTV Series of thermal riflescopes comprise a full line of eight scopes of various magnification ranges and image resolution. The lightweight scopes, which mount with standard 30 mm rings, allow you to record video while offering good ergonomics and easy-to-learn controls.
Magnification: 3-9X (other options available)
Objective Lens Diameter: 35 mm
Reticle: Six standard patterns
Length: 11.5 inches
Weight: 22.4 ounces
MSRP: $2,995
(305) 900-6841 atncorp.com
---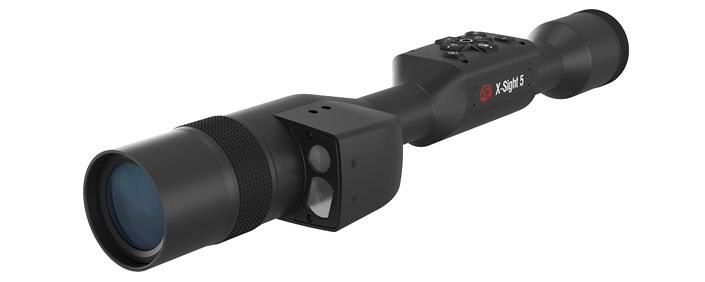 ATN | X-Sight 5 LRF Day/Night Scope
The X-Sight Gen 5 Series 5 Ultra HD 4K+ Smart Day/Night scope brings an upgraded sensor claimed to offer by far the highest resolution on the market. Features include one-shot zeroing, dual-stream video, an e-compass, smooth zoom, WiFi, day/night modes, a 3D gyroscope, a ballistic calculator and low power consumption. Four models are available.
Magnification: 5-25X
Objective Lens Diameter: 34 mm 
Reticle: Six standard plus custom reticle creation
Length: 15.2 inches
Weight: 34 ounces
MSRP: $1,095
(305) 900-6841; atncorp.com
---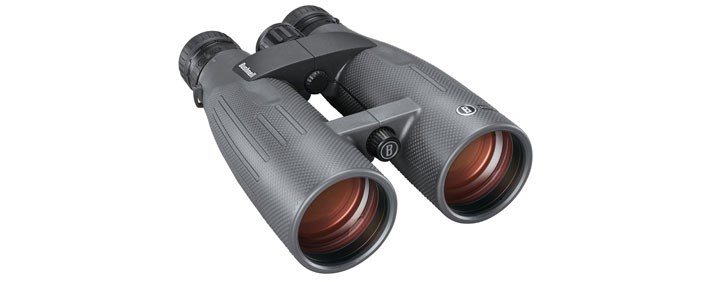 Bushnell | Match Pro ED 15x56
The perfect pairing for Bushnell's Match Pro ED riflescope, this binocular boasts high magnification combined with a rotating MRAD reticle, enabling a spotter to make precise adjustment calls for a shooter. The binocular features Bushnell's BridgeSet system to keep the interpupillary distance fixed during rugged use, and sports ED glass for a crisp, clear image.
Magnification: 15X
Objective Lens Diameter: 56 mm
Reticle: Shot-Call MRAD
Length: 8.6 inches
Weight: 52 ounces
MSRP: $700
(402) 437-6404; bushnell.com
---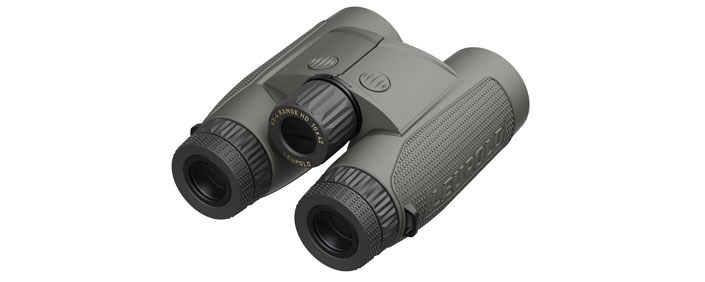 Leupold | BX-4 Range HD
With an ergonomic design and oversize eyepiece for comfort, the BX-4 Range HD has Leupold's True Ballistic Range technology for accurate distance estimation along with water- and fog-resistance. It can also mount to a tripod for easier long-range spotting applications.
Magnification: 10X
Objective Lens Diameter: 42 mm
Reticle: N/A
Length: 5.9 inches
Weight: 39 ounces
MSRP: $1,600
(800) 538-7653; leupold.com
---



SIG Sauer | ZULU6 HDX
These image-stabilized binoculars make spotting easier and more comfortable. HDX lenses provide exceptionally clear images, while SIG's proprietary Optical Image Stabilization virtually eliminates shaking, allowing for tripod-free use. It is also available in 10x30 mm, 12x42 mm and 20x42 mm.
Magnification: 16X
Objective Lens Diameter: 42 mm
Reticle: N/A
Length: 7.08 inches
Weight: 21.9 ounces
MSRP: $1,430
(603) 610-3000; sigsauer.com