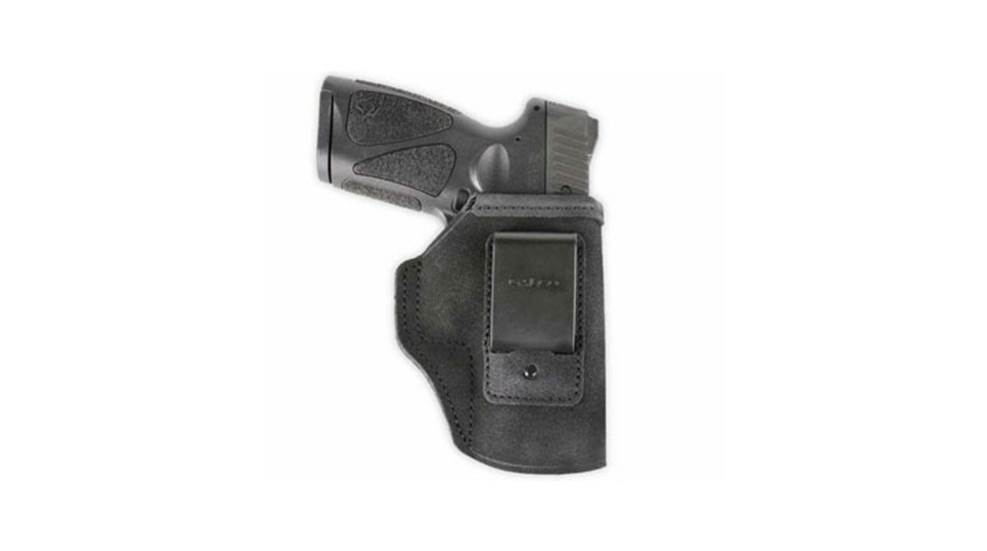 The Taurus G3 is a new full-sized 9 mm pistol that packs a lot of features into an attractive price point. Galco recently introduced a wide range of its most-popular holsters fitted to the dimensions of the Taurus G3.
Belt holsters for the G3 include the popular TacSlide holster and as well as the new Switchback. The TacSlide is a hybrid Kydex/lined premium steerhide holster that fits 1¾ inches belts, while the Switchback is a hybrid leather-synthetic design that converts for right- or left-hand use.
Galco is also offering premium IWB designs like the acclaimed KingTuk series and new QuickTuk Cloud for the G3. The KingTuk models are tuckable and use a hybrid Kydex/premium steerhide construction along with raised sweat guard for more comfort and help protecting the pistol from excess wear. The QuickTuk Cloud model is built with a Hybrid Kydex/nylon construction with a ballistic nylon front over closed cell foam backer.
The popularly-priced Carry Lite IWB line of holsters, including the bestselling Stow-N-Go is also available for the G3, along with many different shoulder holster systems like the famous Miami Classic series and the vertical-carry VHS 3.0 holster. In addition to this, Galco also offers women's holster handbags, day planners, ammo carriers and other accessories for for the G3, helping outfit owners of the new pistol with the highest-quality American-made holsters and accessories.
More information on these holsters and accessories, along with the rest of the products that Galco offers, is available at galcogunleather.com.