Support NRA Shooting Illustrated
DONATE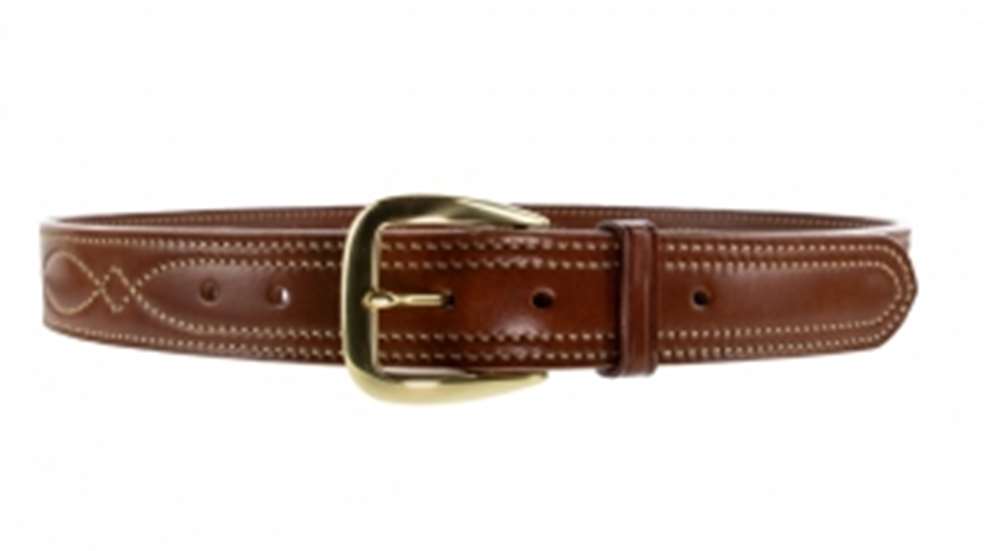 A good gun belt is an essential part of the concealed carry lifestyle. A gun belt does more than just hold up your trousers, and it serves a different purpose than a work belt or dress belt. A gun belt needs to not only look good, but also hold your gun in-place on your waistline, and make it easier to carry your gun with you every day. A good gun belt accomplishes this task by being stiffer and less flexible than a regular belt, which spreads the weight of your defensive firearm around your beltline, rather than allowing the weight of your gun to be uncomfortably concentrated on one spot.
Galco's new SB7 Fancy Stitched Holster Belt is a prime example of a functional yet stylish gun belt. It combines classic Western looks with all the sturdiness needed for all-day handgun carry. The SB7 continues the legacy of Galco's 1¾ inch wide Fancy Stitched Holster Belt, but in a slimmer profile that works well in almost any social occasion. 
This 1½ inch wide, double-thickness holster belt is made from premium steerhide with fancy stitching. The belt is available in tan with solid brass buckle or black with nickel-plated brass buckle. The buckles are cast in Galco's in-house foundry. It comes in even sizes from 32 inches to 46 inches, with seven holes that allow you to adjust the belt for a perfect fit.

Features: 
Double-thickness premium steerhide

Solid brass casual buckle

Decorative fancy stitching

Available in tan with brass buckle or black with a nickel-plated brass buckle

1½ inches wide in sizes 32-46

MSRP for the Fancy Stitched Holster Belt in a 1½-inch width is $124, and more information on this product and other items from Galco Gun Leather is available at galcogunleather.com.