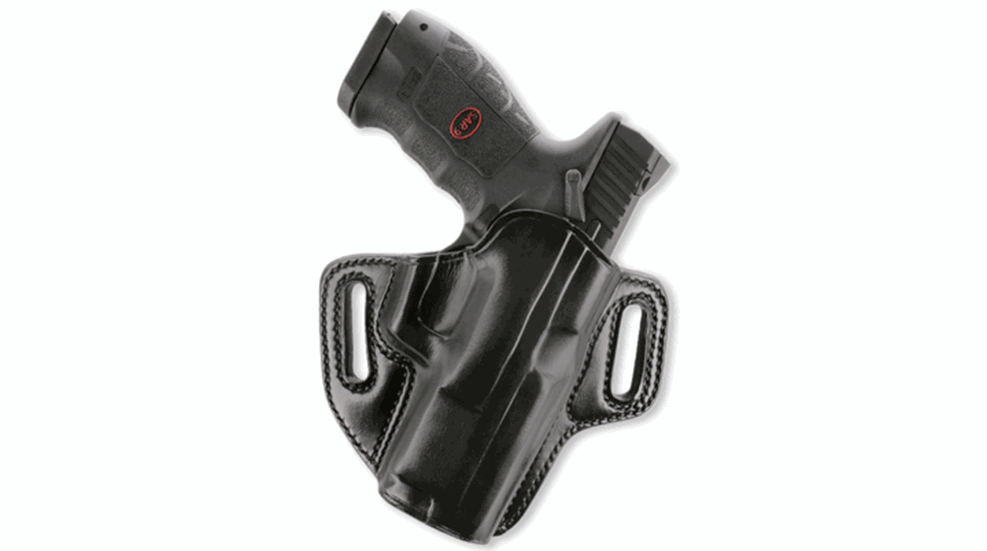 Galco is introducing a range of its more popular holsters for the Sarsilmaz SAR9 9 mm pistol, in a wide range of styles, carry positions and construction materials. From professional-grade leather belt holster to comfortable hybrid holsters to rugged outside the waistband holsters, there is now a holster for every method of carry for your SAR9.
Leather belt holster options for the SAR9 include popular models like the Galco Avenger, built from premium steerhide with an adjustable tension unit; the Concealable, with a forward cant; and the Silhouette high-ride leather holster.
Hybrid designs are also available for the SAR9, including the new nylon/leather Switchback which converts to right-hand or left-hand use and the tried and trusted Kydex/leather TacSlide belt holsters.
Galco also has premium IWB designs for the SAR such as the perennially popular Summer Comfort leather holster and the extremely comfortable V-Hawk tuckable holster.
Other options include models in the popularly priced Carry Lite line of IWB holsters, including the bestselling Stow-N-Go easy on, easy off holster, as well as versatile belt/paddle holsters like the Speed Master 2.0 model.
Also available from Galco are a selection of women's holster handbags, day planner holsters and magazine pouches for the SAR9. Galco has taken care to roll out holsters in every price range and multiple carry methods, helping owners of the Sarsilmaz SAR9 find the right carry method for their pistol, and yet still have the confidence of carrying their gun in the highest-quality American-made holsters and accessories.
More information on these holsters and the rest of Galco's product line can be found at galcogunleather.com.