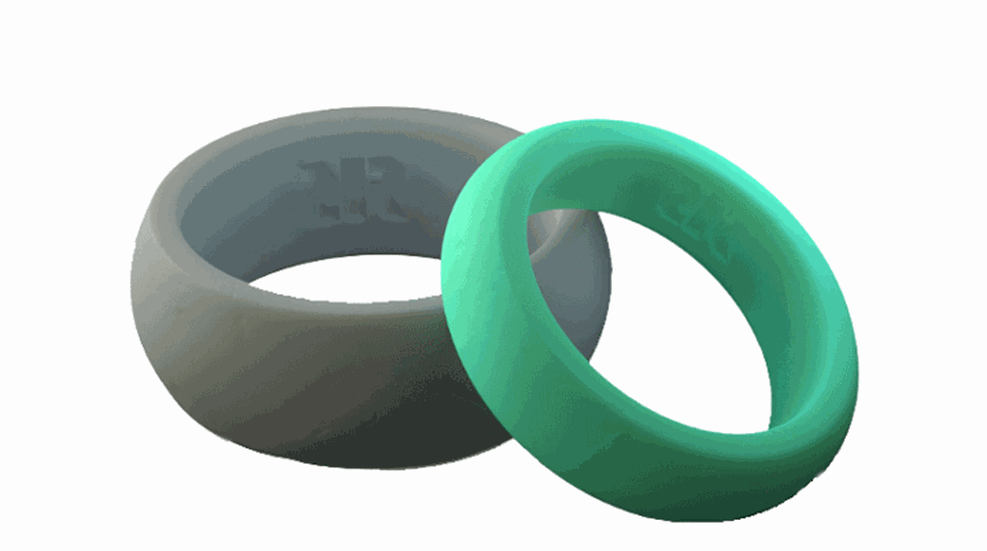 When it comes to jewelry, men and women usually have different tastes, but when you are an active person and still want to show off your bling everyone can agree that safety is key. Recon Rings are a line of medical-grade silicone rings that are designed as an alternative to a metal band for individuals who are kinetic and have active lifestyles. 
Veteran owned, Recon Rings came about due to an unfortunate incident where a soldier lost his finger during deployment because his wedding band got caught on a door. Thus, the two owners came together to create these rings in order to decrease the number of ring avulsions. They want people to remain and keep their active lifestyles while not having to worry about their ring. 
Offered in a plethora of colors for both men and women, Recon rings are not only fashionable but also comfortable. Being an active person myself, I have worn similar bands while rock climbing, doing yoga, working outside and also while on the range. The ring does not snag on anything thus saving your finger, but it also saves your metal band from getting banged up as well. Plus, it also beats not wearing one at all. Personally, I always like to have my wedding band on because for me my marriage is one of the most important aspects of my life. And now, whenever I am doing sports or on the range or what have you, I can still wear a wedding band.  
Additionally, there are plenty of folks out there that decide not to wear a band—and that it their own choice. But that could also be due to safety reasons because they didn't have an alternative to their metal band. My father was one of those individuals. He never wore his wedding band when I was growing up because he didn't want to damage it in his line of work. With Recon Rings he could have worn one. 
So if you want to keep your fingers safe but also still wear a ring, Recon Rings are the right fit for you. They even have a ring sizing guide on their website to help you find the right ring size. And if your ring still doesn't fit when you receive it you can easily send it back and get another size. In addition, when you purchase a ring a portion of the money is donated amongst several military affiliated non-profit organizations with a focus on helping veterans and their families. You can safely sport you're bling while also helping a good cause.
Individual rings are $19.99 and sets are available. For more information visit reconrings.com.