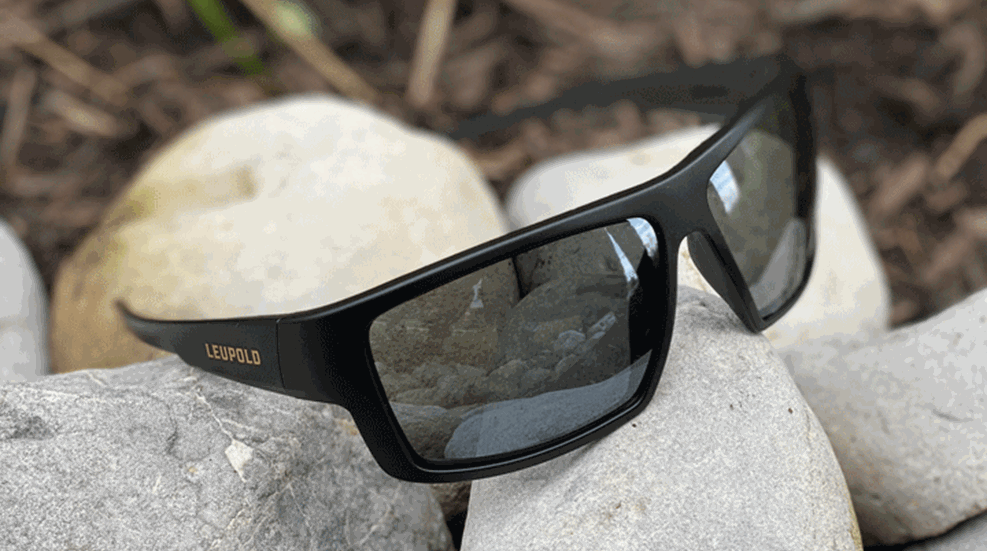 Women love sunglasses and so do men. They are not only a tool to be used during a variety of activities shielding your eyes from the sun as well as other elements, but they are also an accessory that represents someone's personality and style. Though we may not get to be out and about much these days, dressing up and going out on the town if you will, that doesn't mean we should neglect what endeavors we still have available to us. Besides, once this virus passes us we hopefully can all get back to our regularly scheduled hobbies.
One such hobby I'm sure many of us are missing is being on the range. Though most of us aren't able to partake in such recreation since public shooting ranges are closed, having gear ready and prepared for when we are allowed again is not such a bad idea.
Leupold's line of performance eyewear is a perfect choice for not only the range, but also for the field and leisure too. Specifically, the Switchback model has ANSI Z87.1+ ballistic protection lenses allowing you to wear them on the range for eye protection. But not only that, you can easily switch from the range to everyday wear in these fashionable sunglasses.
Lightweight and durable, all models include in-fused polarized lenses eliminating glare, a Guard-ion hydrophobic coating providing a clear image, a no-slip bridge and Daylight Max technology giving the user complete UV protection. Designed, machined and assembled in the U.S., these glasses are a work of art.
Upon receiving the Switchback model, the box it came in was already impressive. Like the size of a small trinket box, the case of the sunglasses arrived in a gray box with the black Leupold sleeve covering it. The glasses themselves are housed in a sturdy black case with the Leupold symbol on the front. Upon unzipping the case, the specs are further wrapped in a black cloth bag, and a cleaning cloth is also included in the netting of the case. It's safe to say I was already impressed, and I hadn't even put the glasses on yet.
I decided to take the shades on a little walk to try them out, and to no surprise, I was further pleased with them. First off, they have a nice snap when unfolding them, and they easily slide on the face. During my walk, I didn't have any problems with them slipping nor did I experience any fogging from them as well—which I normally experience because unlike those other super humans who don't sweat, I do. The other thought that came to mind while on the walk was how clear the lenses were. Like, if I was a bird, I would probably fly right into them because they were so clear. My only dislike was that the arms of the glasses felt a little long to me and they went up rather than straight back. But that's a personal preference and just something I noticed. Additionally, I found them to be quite fashionable as well. I even let my husband try them while we sat on our balcony, and I hate to admit it, but he looked even better in them than I did. (And no, I'm not trying to win brownie points here with him.)
Overall, it's safe to say that these specs are able to perform in a wide variety of activities. They might even be nice while riding a motorcycle. So, if you're looking for a pair of specs that are not only practical but also fashionable, the new line of Leupold Performance Eyewear is definitely worth looking into. Rarely do you find eyewear that can go from the range to the field to a stroll around town, but these models cover them all with the pride and quality everyone knows from Leupold. Furthermore, I can honestly say that the Switchback model was fittingly named because they truly are adventure ready, waiting for you to take them up the next mountain you plan to conquer. Now the company's motto "Be Relentless" not only stands for its optics, but also its line of eyewear. Leupold's scopes are top-quality and its eyewear is no different. Trust me, I dare you not to be impressed.
Available in matte black, matte gray and matte tortoise, MSRP is $179.99 for the matte black model and $189.99 for the matte gray and matte tortoise options. Learn more at leupold.com.