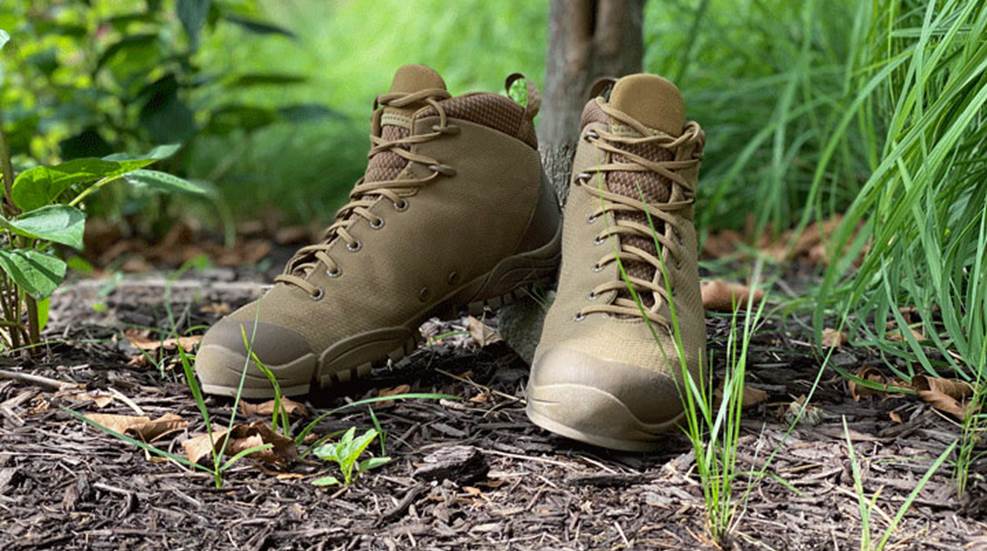 With summer in full swing, outdoor activities are high on the recreational and weekend list—maybe even the daily list since corona is still on-going. Be it, biking, swimming or hiking, people are spending as much time outdoors as they possibly can. Thankfully, this also includes heading to the range.
Whether for hiking, camping, or shooting, having a decent pair of boots can always come in handy. However, finding a solid pair of boots can prove to be quite the challenge. At least for me that tends to be the case because I can be rather picky. But if I know my feet will be doing a lot of walking, especially over tougher terrain, I want to know that I'm giving them the best quality they can get for outdoor footwear. This is where Garmont Tactical comes into place.
Some might recognize the name as we featured another review for a different-style boot back in April. Those boots were more for tactical wear while these boots, named Nemesis 4.1, which are more for the average daily use and might be worn more often.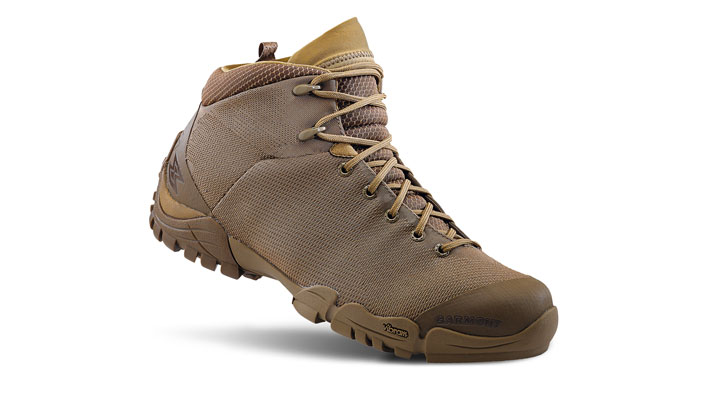 Still considered a military tactical boot, they are more similar in style to a hiking boot. The Nemesis 4.1 is extremely lightweight at just a hair over a pound. And not only are they lightweight, but they also are comfortable and waterproof. Garmont's philosophy is, "From the Ground, Up!" It believes that a shoe should be designed from the inside out because they look at the anatomy of the foot, analyzing movement and thus determining what is going to deliver the best performance. To sum it up, the boot enables your foot's natural ability. This mindset comes into play with the Nemesis boots.
Made of abrasion-resistant Lenzi Perspair fabric as well as erGo-last and Double Damper technologies, it is apparent that the company truly wants to offer its customers a boot that looks at how complex the foot truly is with its 26 bones, 33 joints and more than 100 muscles, ligaments and tendons. The erGo-last technology provides a well-rounded heel, while the Double Damper Technology works to provide superior shock absorption.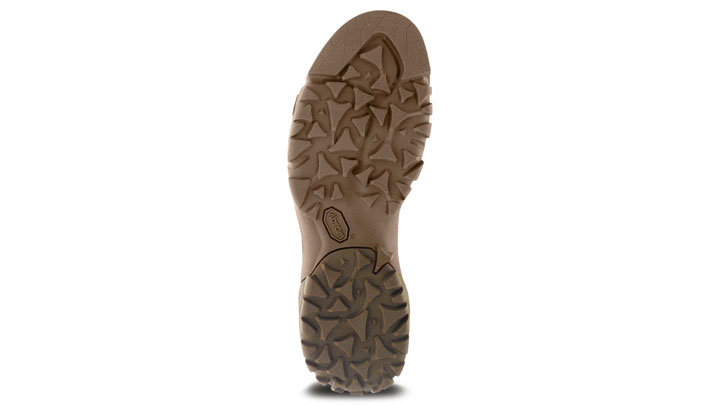 Field Tested
Fairly easy to slip on, especially with the loop on the upper heel to pull them on if needed, I took my sample boots for a couple of spins to see how they would fare. The first was for a walk around my neighborhood to break them in while the second was a trip to the range for a round of sporting clays. During the first session, I could definitely feel how light and comfy they were and was very pleased. However, I did start to notice a blister forming on my left heel.

Wanting to give them another try, I wore them to the range, which was over a rockier ground than the pavement in the original testing. Feeling a tad tight at first, I was also slightly worried that a blister might form again. However, I was very pleased when at the end of our two-and-a-half-hour range session I had no blisters and completely forgot I had new boots on. As with any new shoes, you need to break them in a few times before throwing in the towel. Also, I think the first time I didn't lace them tight enough, which is something you might want to keep in mind when putting them on.
Available in a tan coyote color, these boots are worth the consideration if looking for a hiking, camping, outside range-type of boot. Get a pair now, break them in this summer and they'll be well prepared for all your fall outdoor activities when the weather starts to cool off a little and become more pleasant. MSRP: $179.99 garmonttactical.com.