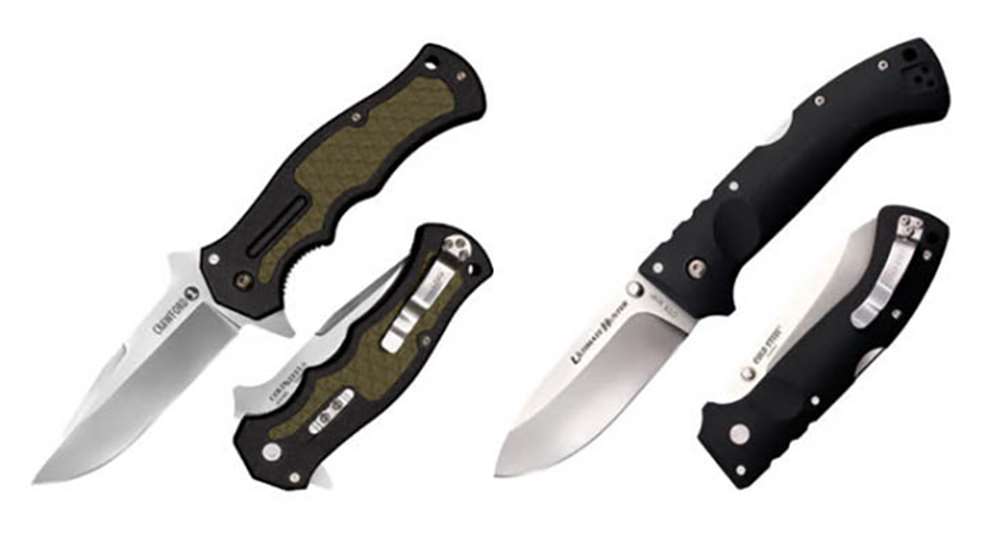 GSM Outdoors—parent company of Birchwood Casey, Walker's Game Ear, SME, Viking Solutions and a variety of other firms familiar to shooting enthusiasts—has added Cold Steel to its diverse stable of established manufacturers. The newly acquired company has for decades created some of the sharpest and strongest knives in the world, pioneering many of the innovations that have helped define modern knife technology along the way.
"Cold Steel is an iconic, best-in-class brand that Lynn Thompson has built over the last 40 years by pushing the needle on innovation and new testing standards," said Eddie Castro, CEO of GSM Outdoors. "His users are some of the most loyal followers I've ever seen, and a testament to what he has built. The team and I are highly enthusiastic about bringing this legendary brand into the GSM Family and broadening our current line of cutlery offerings."
Cold Steel, which is primarily focused on creating tools for everyday carry, was founded by Thompson in 1980. The quality, strength and dependability of its products in real-life scenarios has resulted in many of them being adopted by military, law enforcement units, emergency services personnel, self-defense practitioners and others. The company also makes fixed blades, swords, sabers, pole-arms and halberds, as well as hunting gear, spears, blowguns, axes, machetes and tomahawks.
The company introduced checked Kraton handles to the knife making business, the use of San Mai III steel, the "Americanized" Tanto blade and the advanced Tri-Ad locking mechanism for folding knives. The brand continues to bring new levels of strength, safety and performance to the knife market, ensuring products that can be relied on anytime, anywhere.
Castro founded GSM Outdoors in 1999 in Irving, TX, where its headquarters is still located. Today it has 31 companies under its corporate umbrella.