Shooting Illustrated scoured the show floor of the 2019 NRA Annual Meetings & Exhibits, seeing the latest and greatest that the firearm industry has to offer. Out of the thousands of new products available for NRA members to peruse, we found 11 great products released recently that are worth a look. Check out these great new guns and accessories in our Editor's Picks roundup: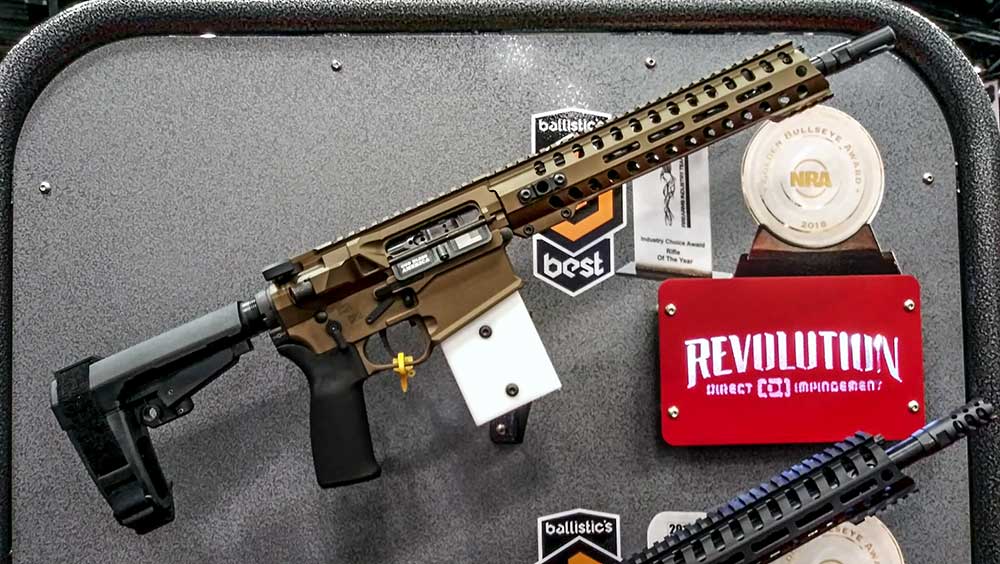 POF-USA Revolution D.I. Pistol

The new Revolution D.I. pistol from POF is claimed to be the lightest 7.62 NATO-caliber gun available, yet is controllable in rapid semi-auto fire. MSRP: $2,500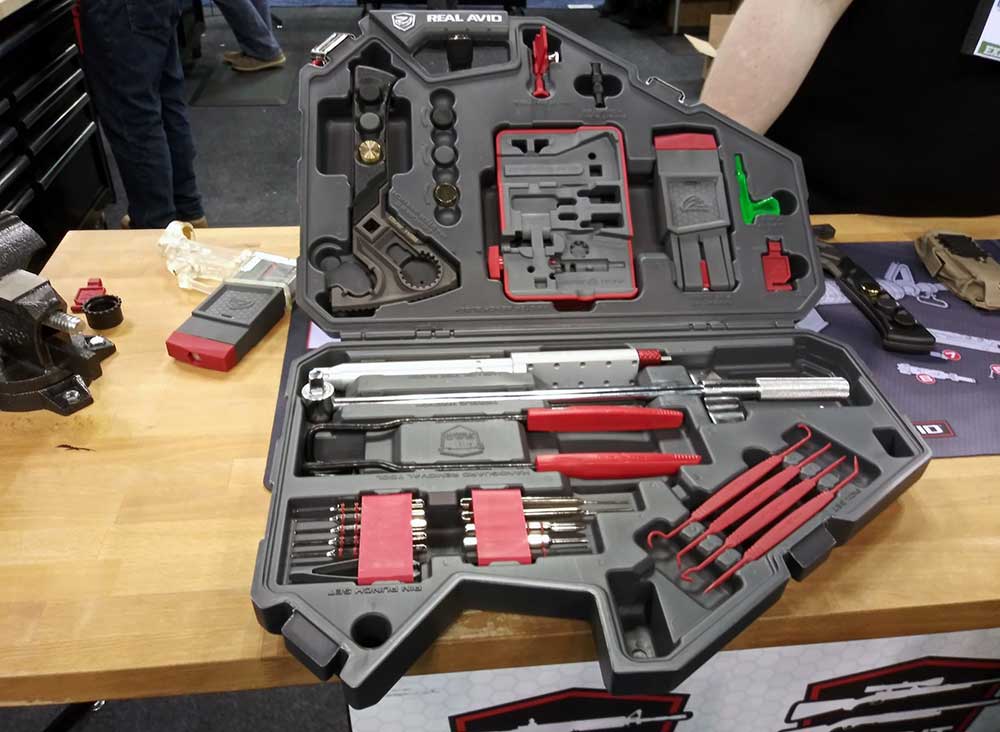 Real Avid AR-15 Armorer's Master Kit

Real Avid's AR15 Armorer's Master Kit contains all the tools you need for DIY AR15 builds. MSRP: $249.99.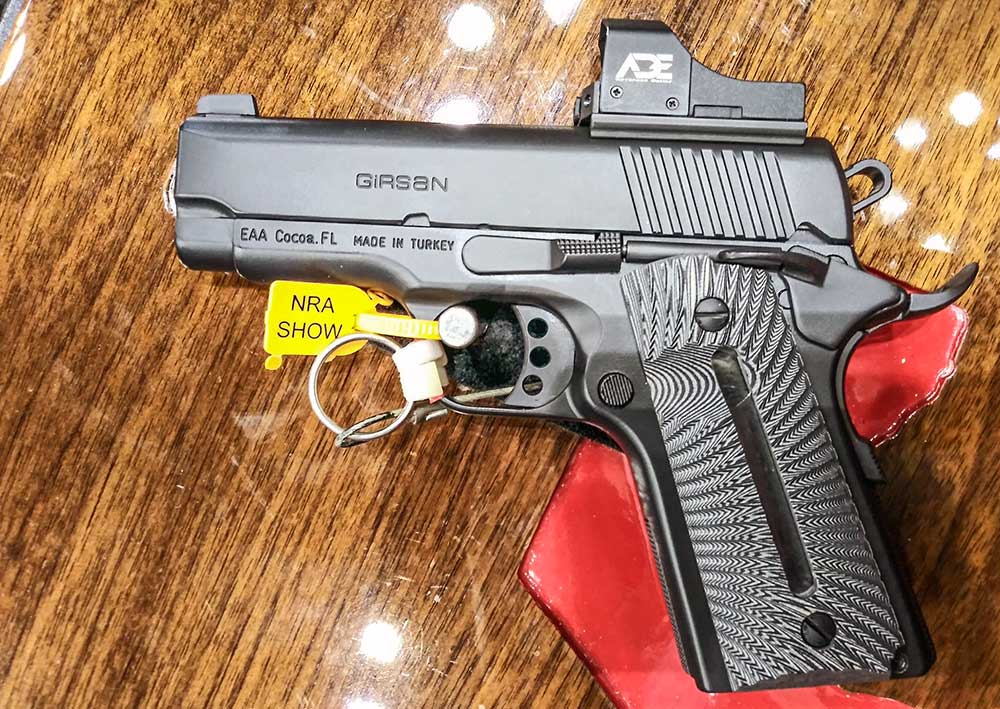 Girsan MC1911SC Ultra

Girsan is introducing the MC1911SC Ultra, a compact 1911 that comes with "the works" (including a red-dot sight), all for only $799. It's available from European American Armory.


Mossberg MVP Long Range Thunder Ranch Series

Mossberg teamed with legendary training academy Thunder Ranch to create the MVP LR (Long Range) Thunder Ranch series, available in 5.56 NATO or 7.62 NATO. MSRP: $974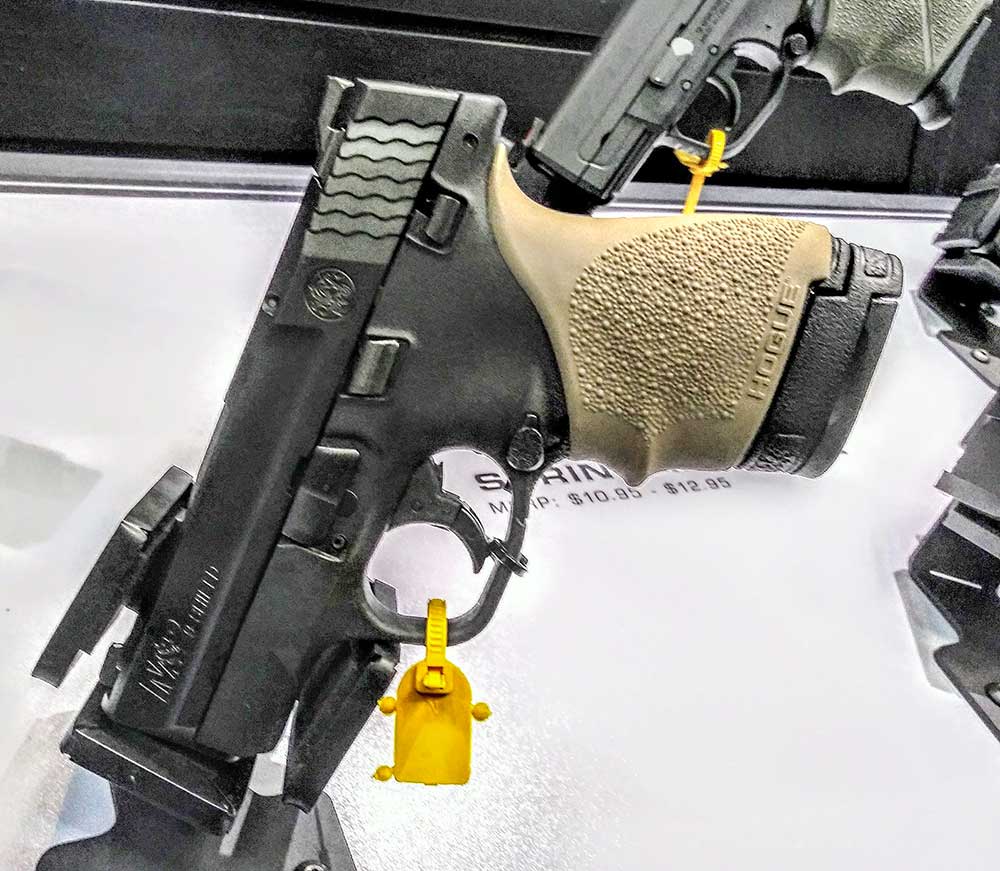 Hogue HandALL Beavertail Grip Sleeve

Hogue's HandALL Beavertail grip sleeves offer enhanced purchase on polymer-frame pistols and can add a dash of color. $10.95 for black, $12.95 for color.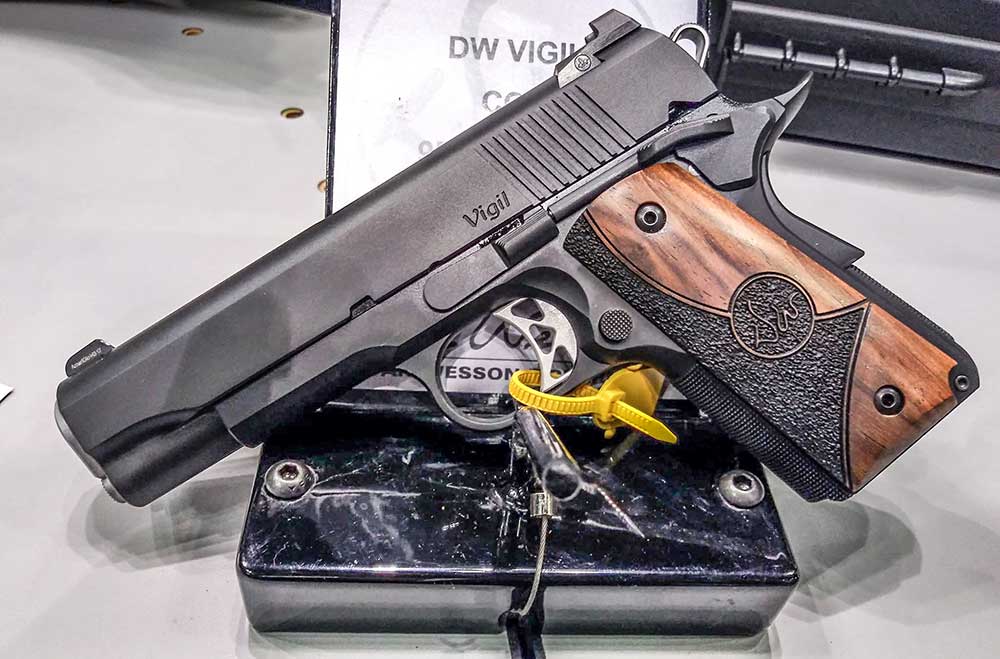 Dan Wesson Vigil CCO 1911

The Vigil CCO, from Dan Wesson, is a lightweight 1911 optimized for concealed carry and comes with a ledge-style rear sight. MSRP: $1,298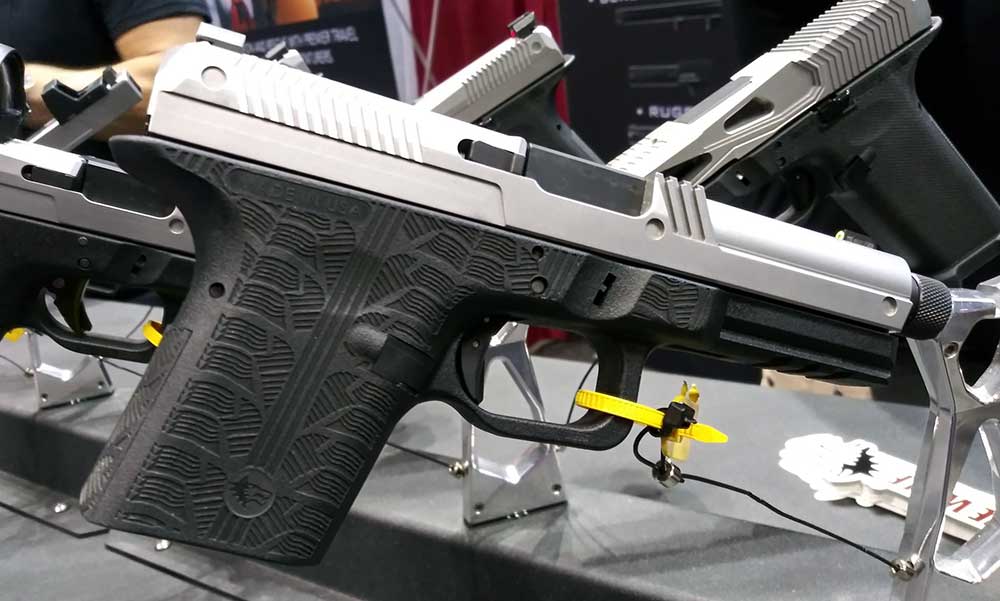 Lone Wolf Distributors Glock Pistol Components

Lone Wolf Distributors offers a slew of components allowing you to build your polymer-frame, striker-fired pistol to your liking. Prices vary.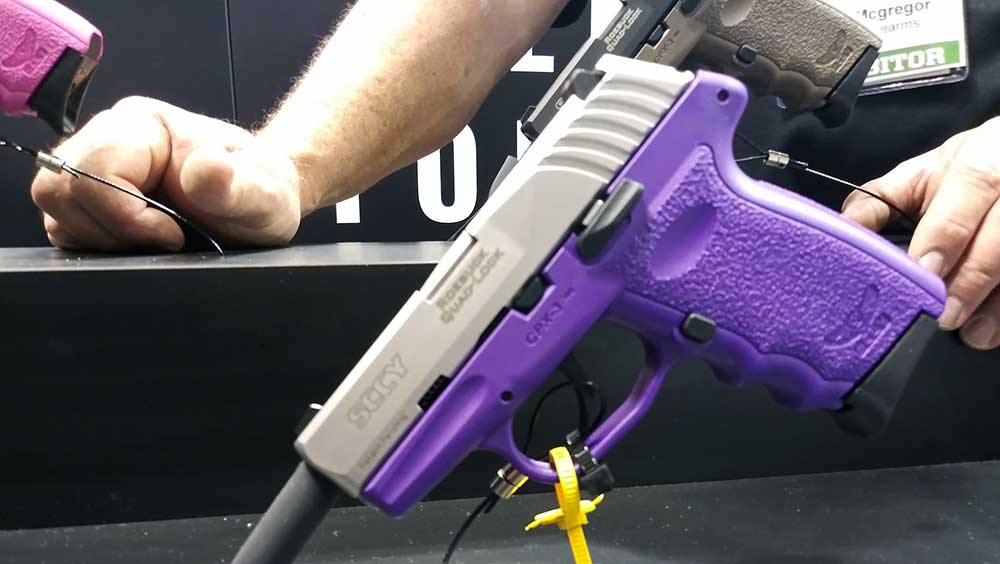 SCCY CPX-3

The CPX-3 is the.380 ACP-caliber follow-up to SCCY's popular 9 mm pistols. The 10-round, polymer-frame gun will first be offered in black and gray, but bright colors like this are in the offing. MSRP: $305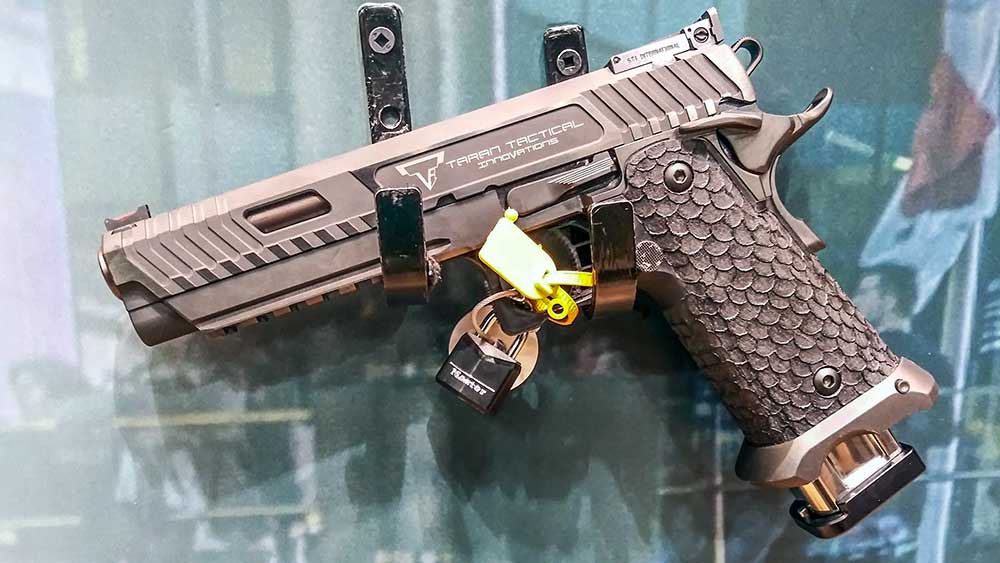 Taran Tactical Innovations 2011 Combat Master

The 2011 Combat Master from Taran Tactical Innovations, one of the guns from the John Wick series as seen at the Brownells booth. MSRP: $3,900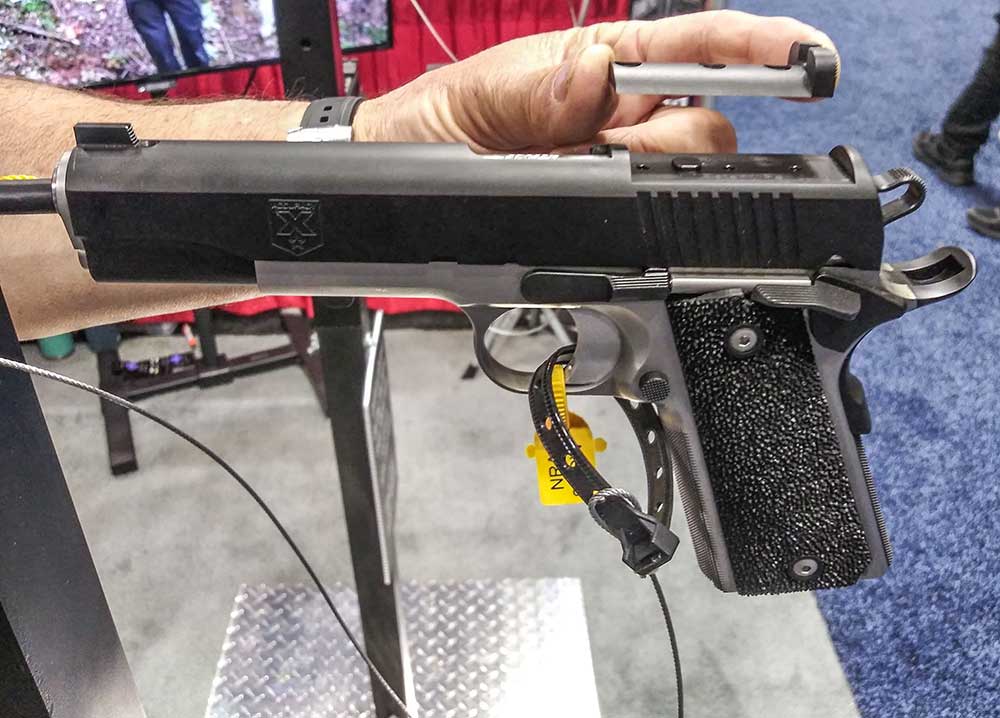 Accuracy X Multi-Sight Slide Modifications

Accuracy X offers pistols with the Multi-Sight slide cut that allows you to install fixed sights, adjustable sights, a rail section or red-dot sight interchangeably. A 1911 Pro Series Defender is shown. The company can also modify a customer's pistol. MSRP: Depends on consumer selections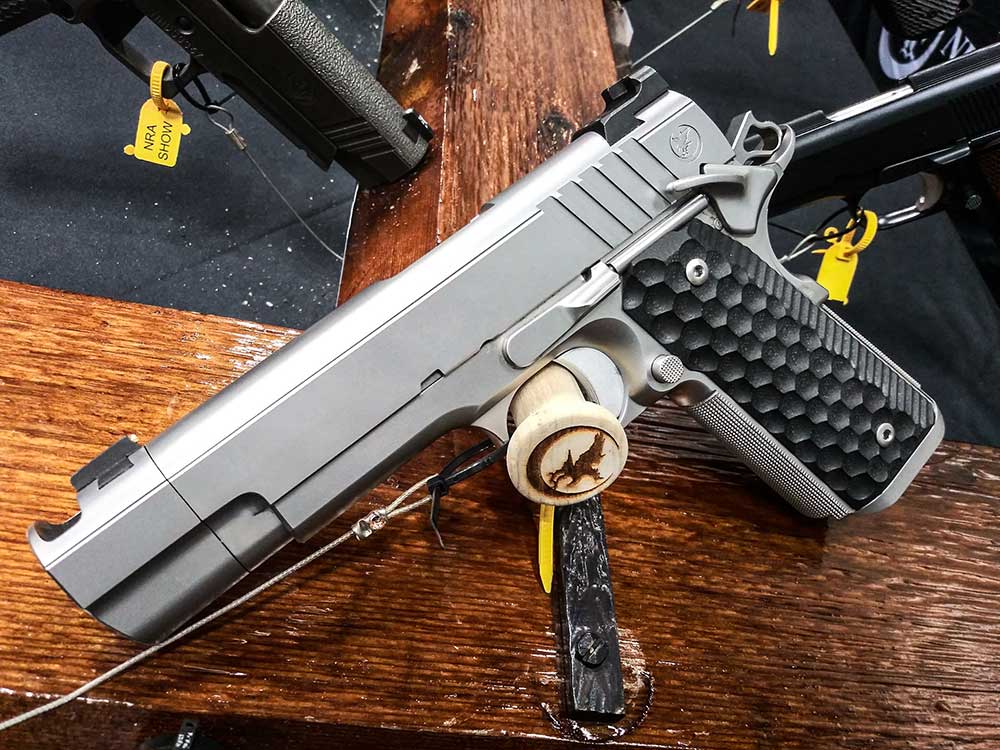 Nighthawk Custom Firehawk 1911

The bull-barreled FireHawk, from Nighthawk Custom, features a port that brings the slide/barrel length to 5 inches. The gold-bead front sight is dovetailed into the compensator. MSRP: $4,199.