by
Evan Brune, Associate Editor, Shooting Illustrated
posted on April 30, 2019
Support NRA Shooting Illustrated
DONATE
Though we saw quite a few new guns at the 2019 NRA Annual Meetings & Exhibits, there were thousands of more new accessories available for NRA members to examine.
Shooting Illustrated
staff hit several of the industry's big names to see what kinds of new gear and enhancements they had on-hand, and we found a few products that are worth taking a look at this year. check out all five here: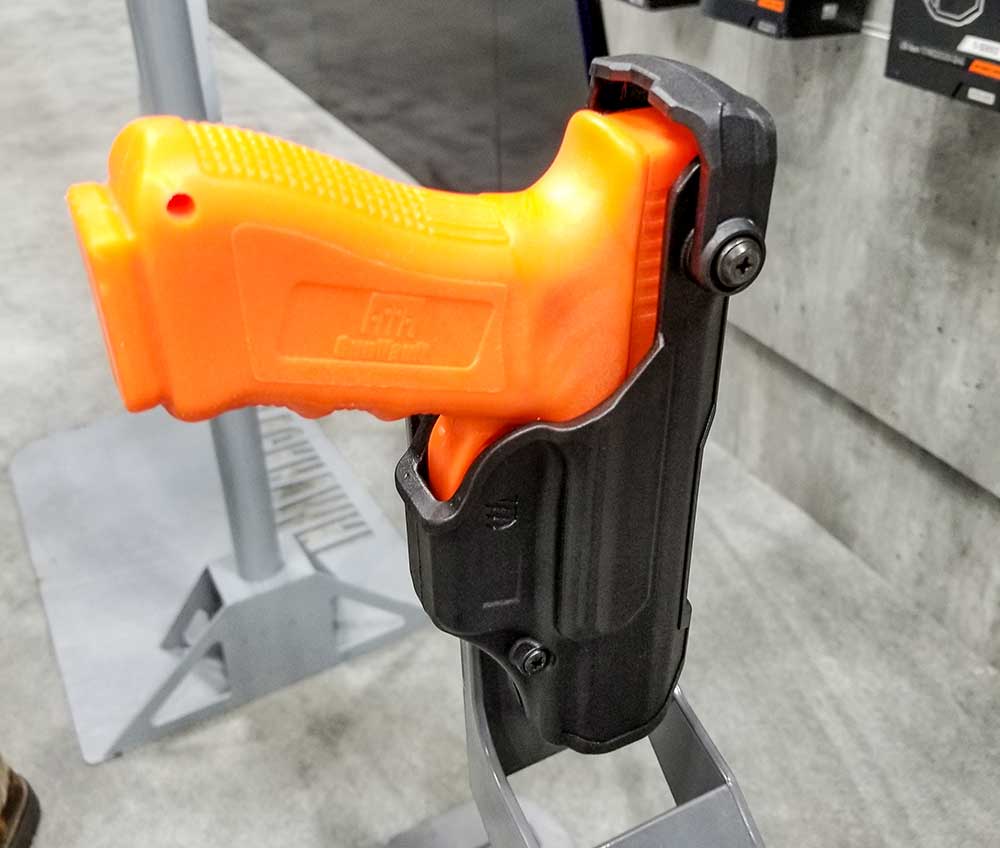 Blackhawk T Series Holster ($129.95-169.95)
Long the flagship holster of the company, the Blackhawk Serpa has been hit in recent years for its retention-release system, which involves putting pressure on a locking tab with the trigger finger during the draw. To address complaints and concerns about this method of overcoming retention, Blackhawk launched an all-new line of flagship holsters in 2019 called its T Series. These holsters are available now for popular Glock and SIG Sauer handguns and use a thumb-activated retention-release tab that incorporates seamlessly into the principles of grip-acquisition while the gun is in the holster. Level Two and Level Three retention options are available, with the Level Three retention option adding the strap over the back of the slide, as shown in the image above.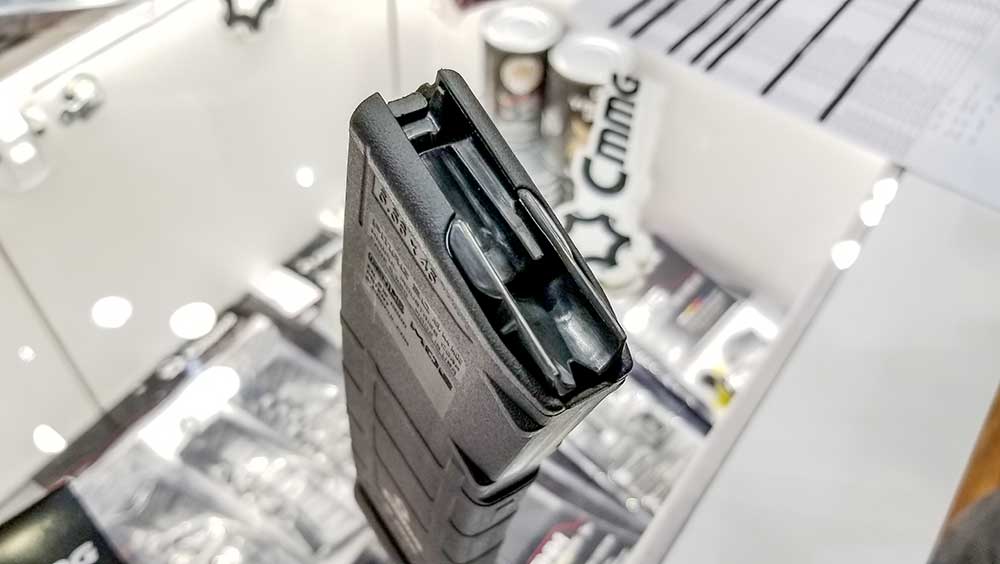 CMMG 9mm ARC Magazine Conversion ($44.95)
Due to the short overall length of the 9mm cartridge, having a 9mm pistol-caliber carbine based on the AR system has long required either modification of a standard AR-15 magazine well to accept 9mm stick magazines or the use of a specially designed lower receiver that accepts Glock or Colt-pattern stick magazines. With the introduction of its 9mm ARC magazine, CMMG made it possible for AR-15 owners to add a 9mm upper receiver to their standard AR-15 lower receiver and feed the gun using a specially designed magazine that allows 9mm rounds to feed through a standard-size AR-15 magazine body. Consumers can buy the magazine on its own or use a 9 ARC Magazine Adapter to convert a Gen 2/3 Magpul PMag to feed 9mm rounds.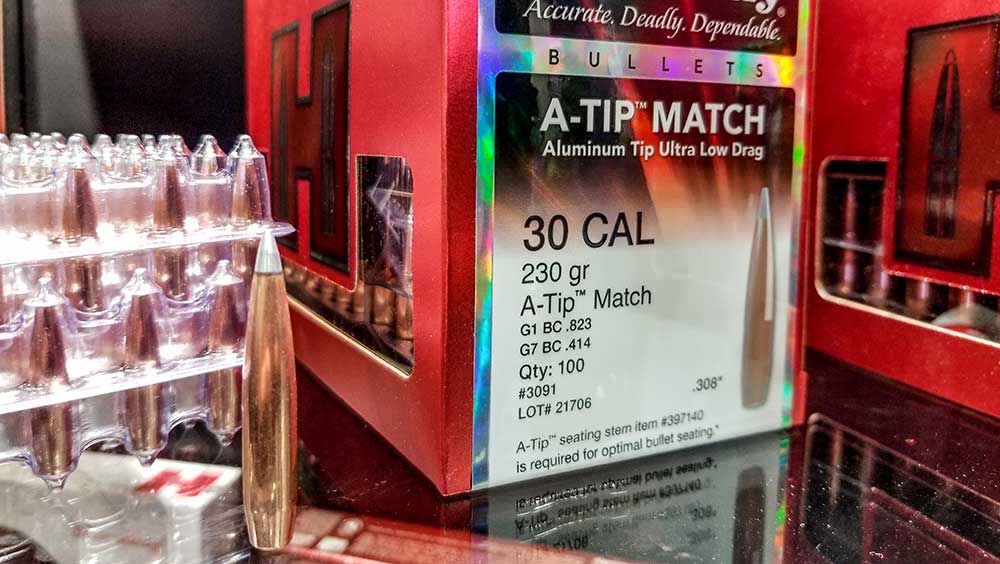 Hornady A-Tip Match (MSRP varies by caliber)
Hornady changed the long-range shooting game with its Heat Shield polymer bullet tip a while back, and now the company is impacting the long-range precision market yet again, thanks to its new A-Tip design. The "A" in A-Tip stands for Aluminum, which replaces the polymer used originally in the tip of the company's match bullets. This precision-machined component can be made longer than the polymer tips, which shifts the center of gravity, thereby enhancing the ballistic stability of the round. The enhanced aerodynamics of the bullet also means that there's reduced drag variability, and the optimized blend of ogive, tip length, bearing surface and boattail in each caliber.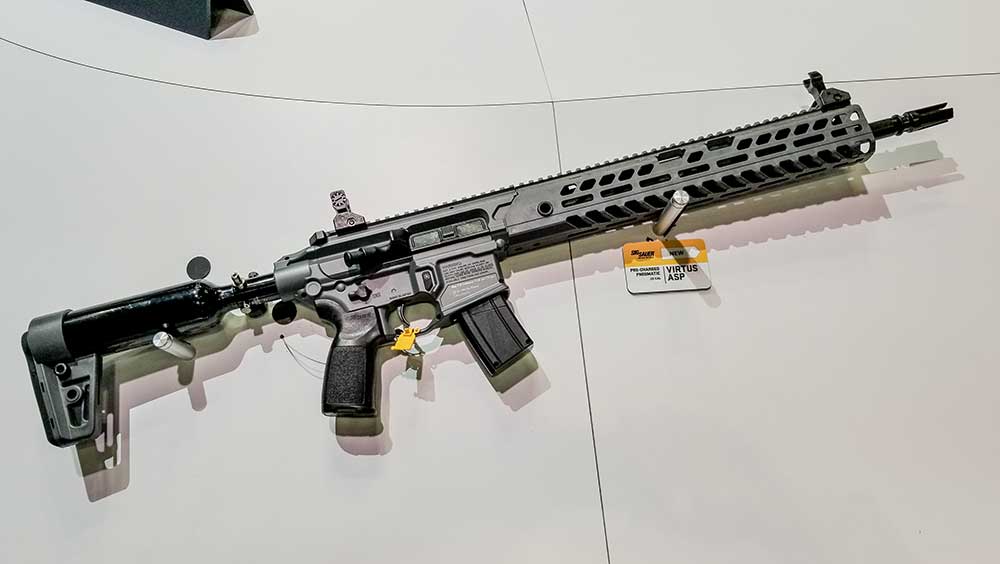 SIG Sauer MCX Virtus PCP Air Rifle ($349.95)
More of today's shooters understand the benefit of having air-powered rifles for training use, since most of these platforms can be used in areas where centerfire guns can't and are also much more inexpensive to shoot. However, having an effective training platform means having an air rifle that's configured closely to a centerfire model, and that's exactly what SIG Sauer did with its MCX Virtus PCP Air Rifle. This PCP model is powered by a 3,000-PSI high-pressure air cylinder in the stock, which provides enough pneumatic force to fire up 150 shots before needing a refill. This air rifle shoots .22-caliber pellets with a muzzle velocity of up to 700 feet per second, making it a viable option for hunting small game as well as training.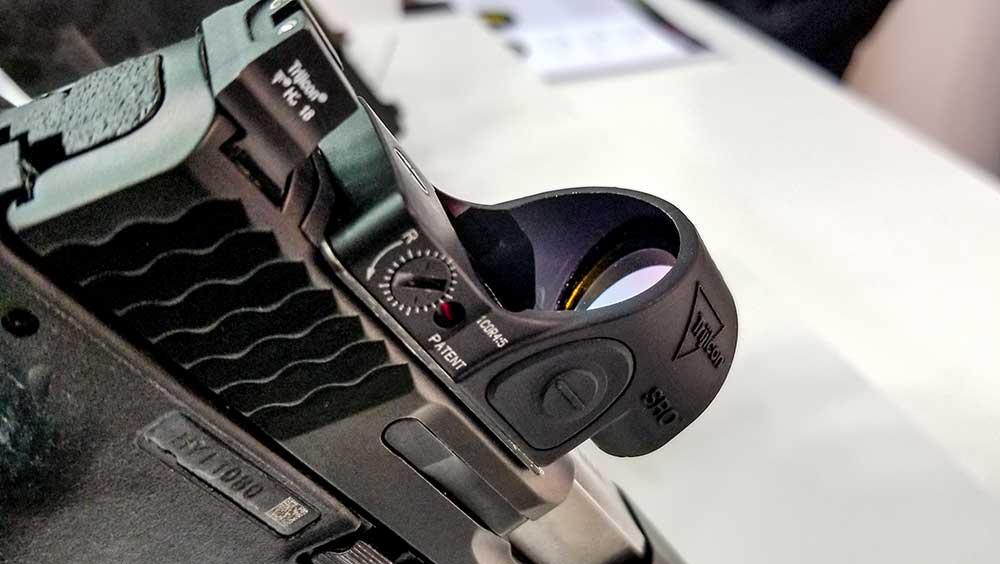 Trijicon SRO Red Dot Optic ($749)
The optics-equipped handgun is a concept that's seen tremendous growth in recent years, as industry innovators milled slides to accept small reflex optics, with particular attention paid to the Trijicon RMR. In response to this new direction, Trijicon first enhanced its original RMR design with a Type 2 modification that made the internal electronics much more durable, allowing it to better-withstand the tremendous G forces experienced on a cycling slide. Now, Trijicon brought all of those enhancements into a new platform: the Specialized Reflex Optic. This sight features the same footprint as the popular RMR, allowing it to be mounted on compatible slides. However, the optic's window has been enlarged to allow for better dot acquisition without greatly enhancing the overall size of the unit.