In recent years, the 10mm cartridge has come back in a big way. Once considered a niche round available only in a few select options, more major manufacturers are rolling out handguns chambered for the powerful cartridge than ever. Take a look at some of the popular options available to consumers today, with many only recently introduced: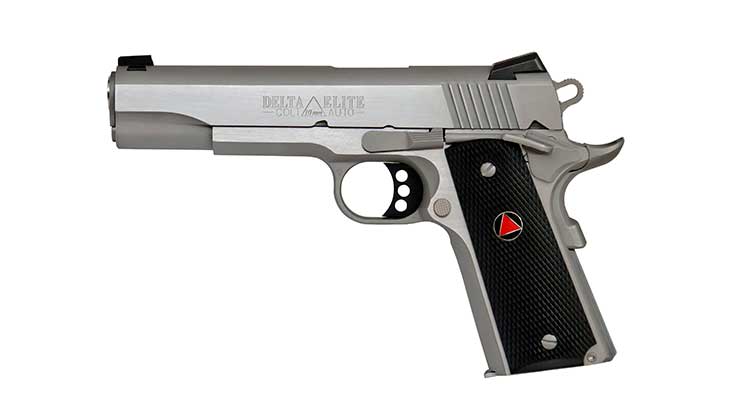 Colt Delta Elite

Recently reintroduced by Colt, the Delta Elite is an iconic pistol with a legacy that reaches back further than just about any other 10mm on the market, The Colt Delta Elite is a 1911-pattern pistol that has Novak white dot sights, en extended, upswept beavertail and the quality you've come to expect from Colt. The Delta Elite has an eight-round magazine and retails for $1,199.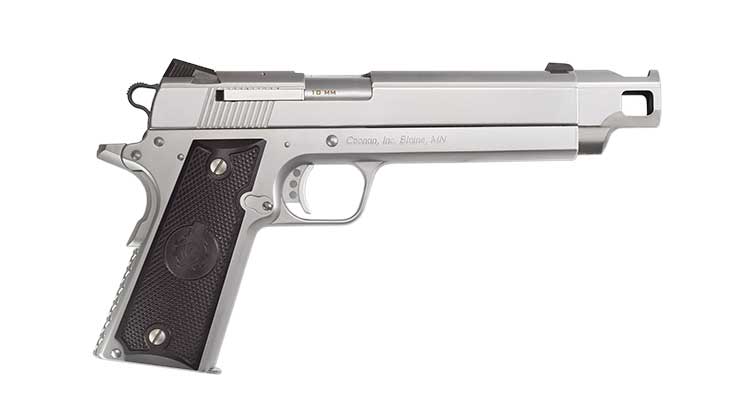 Coonan MOT 10

Coonan has made a name for themselves with its line of powerful 1911-style pistols in .357 Magnum, and the company's new MOT-10 pistol turn that expertise in large-caliber pistols up to level 10… millimeter. With a linkless barrel for improved feeding a external extractor for improved accuracy and a full-length dust cover, The Coonan MOT-10 10mm has an MSRP of $1,399 and is great choice if you're looking for a hunting gun to help bring home the bacon. And pork shoulder. And tenderloin.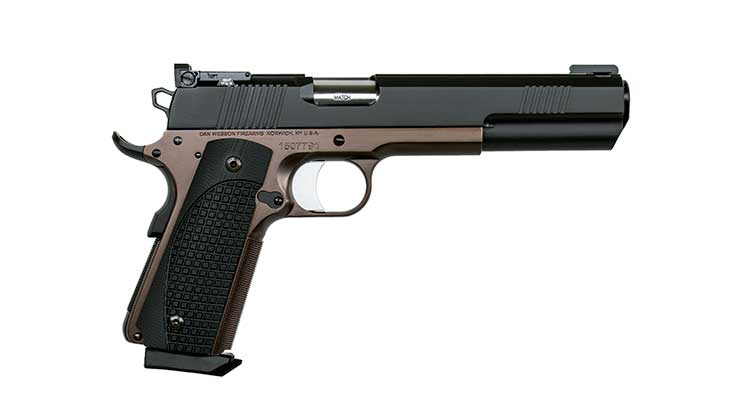 Dan Wesson Bruin

Built with adjustable tritium/fiber optic sights and a 6-inch barrel, the Dan Wesson Bruin is set up out of the box for accurate long distance shots that pack a 10mm punch. With an extended-length slide allowing for a longer sight radius, and the Dan Wesson Bruin is a 1911-pattern 10mm pistol that has an MSRP of $2,194.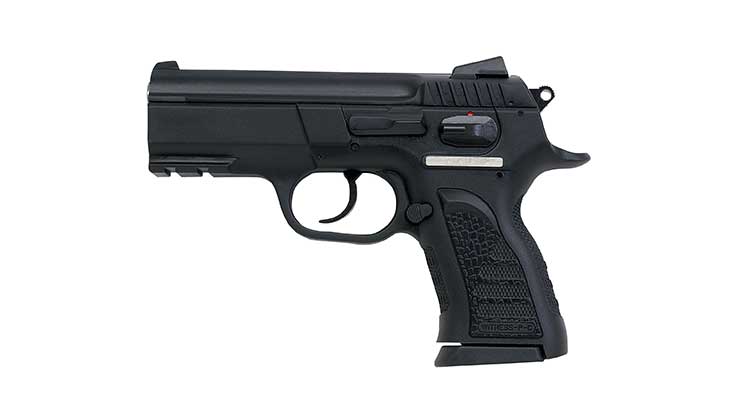 EAA Witness Polymer Compact

Using a modern polymer frame and a variant of the proven CZ action, the 10mm Witness Polymer Compact packs a lot of punch into a smaller-sized gun. With a 12-round magazine capacity, this double-action/single-action gun also has an integrated accessory rail and a rear sight that's adjustable for windage. MSRP for the 10mm Witness Polymer Compact is $589.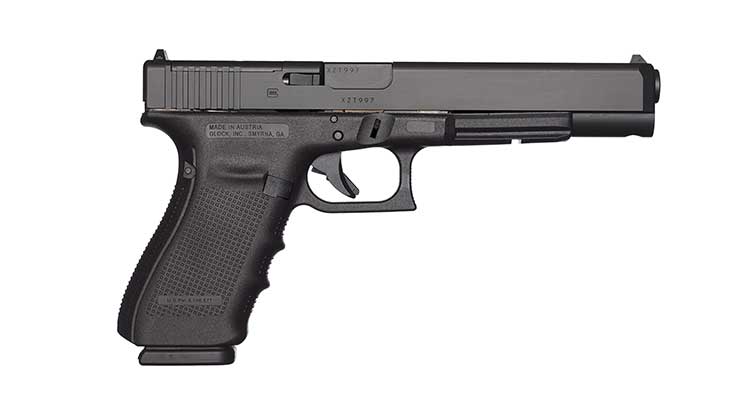 Glock G40 Gen 4 MOS

Glock's history with the 10mm cartridge reaches back to the introduction of Glock G20 in 1991, and that legacy continues with the long-slide Glock G40. Designed from the ground up for use with electronic red-dot sights, the Glock G40 MOS has all the features you've come to expect from Glock, such as a 5.5 pound trigger pull and a rugged polymer frame. The Glock G40 has a magazine that holds 15 rounds and has an MSRP of $700.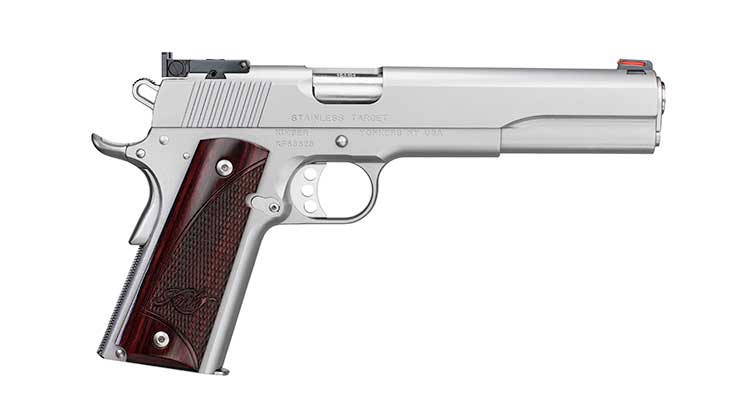 Kimber Stainless Target Long Slide

Kimber entered the 10mm market last year with its Camp Guard, and the company expanded on this powerhouse offering with the all-new Stainless Target for 2018. The gun is built with a 6-inch slide and barrel and is built with a frame, slide and barrel combination made entirely from stainless steel. Rosewood grips complete the package for a clean, attractive look, and adjustable target sights allow shooters to get on-target easily. The MSRP on the Stainless Target is $1,055.


Nighthawk Custom Heinie Longslide

With adjustable tritium night sights, cocobolo grips and a 6-inch slide that improves the accuracy and punch of the already powerful and accurate 10mm cartridge, this pistol is is built to deliver the goods. Holding nine rounds in each magazine, the Nighthawk Heinie 10mm Longslide has an MSRP that starts at $3,895.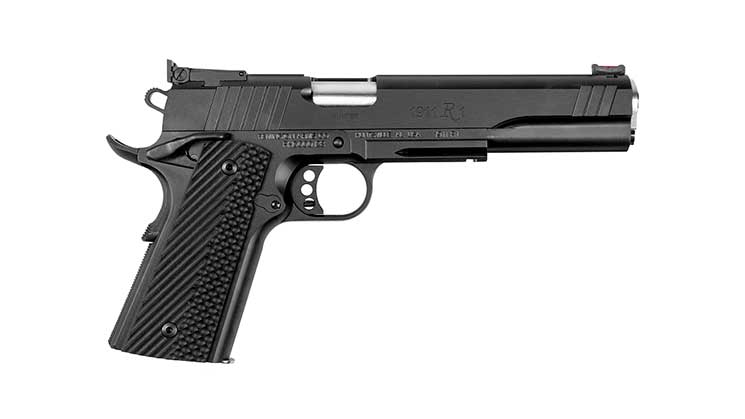 Remington 1911 R1 Hunter Long Slide

A 10mm 1911-pattern pistol, the Remington R1 Hunter has a match-grade barrel inside of a 6" extended length slide for a longer sight radius and increased accuracy, There's a set of LPA adjustable sights on top of that slide for even more accuracy, and the R1 Hunter features VZ G10 grips to help keep the power of the 10 mm cartridge under your control. The MSRP of the Remington R1 10mm Hunter is $1,310.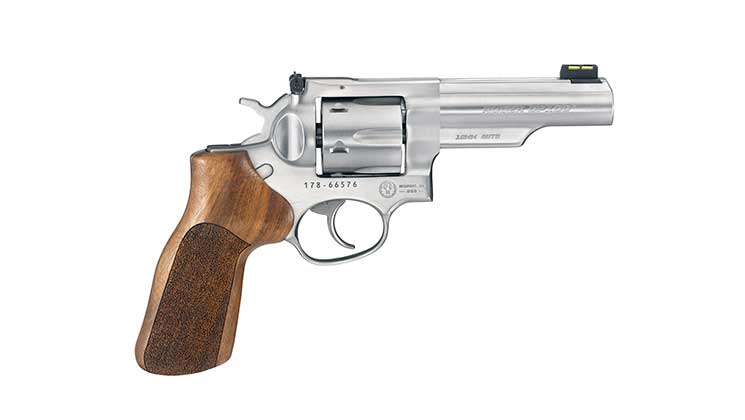 Ruger GP100 Match Champion

Shipping with three six-shot moon clips for fast reloads, the Ruger GP100 Match Champion takes the power of the 10mm cartridge and puts in into the proven double-action Ruger GP100 revolver platform. With a six inch barrel and a fiber optic front sights, the Ruger Match Champion brings 10mm into the world of wheelguns. The Ruger GP100 Match Champion weighs 37 ounces and has an MSRP of $969.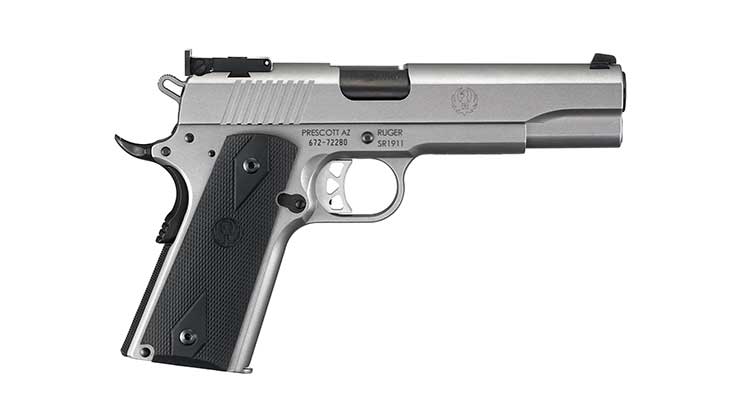 Ruger SR1911

Ruger stepped into the 10mm market with an addition to its SR1911 lineup. The stainless-steel model is built with a 5-inch slide and bushing-free bull barrel. Other elements of the gun include adjustable target sights, skeletonized hammer and trigger, Series 70 design and two stainless-steel magazines. The MSRP on the gun is $1,019.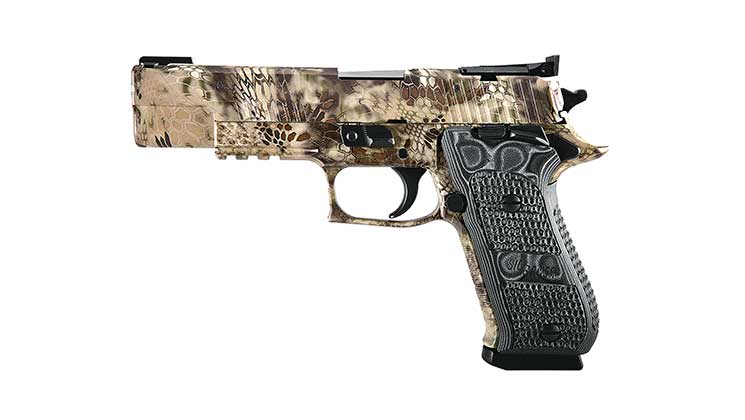 SIG Sauer P220 Hunter

Built on the reliable and proven .45 ACP P220, the P220 Hunter from SIG Sauer is a single-action-only pistol that sports adjustable tritium/fiber-optic front and rear sights, a 5-inch match grade barrel and a durable Kryptec camo pattern. The P220 Hunter weighs a tad under forty ounces and ships with two eight-round magazines. The SIG Sauer P220 Hunter sells for $1,629 MSRP.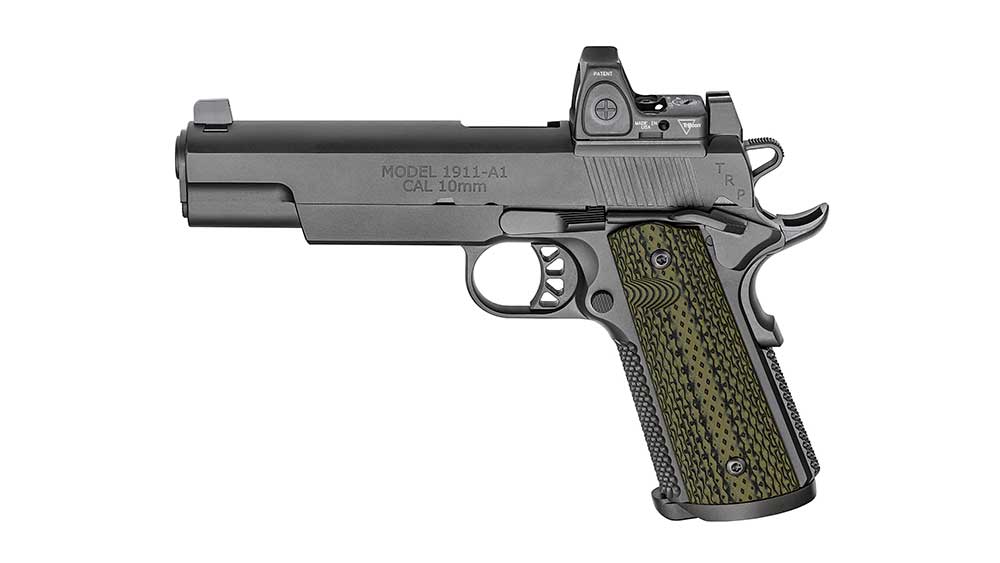 Springfield Armory 1911 TRP RMR

Available from the factory with a Trijicon RMR red dot sight, the 10mm TRP 1911 is available in 5-inch slide and 6-inch slide versions. Other features of both pistols include hard-hitting pistol include integrated night sights, a match-grade barrel and two eight round magazines. MSRP on the 5-inch slide version is $2,507.00, and the MSRP of the 6-inch slide model is $2,558.