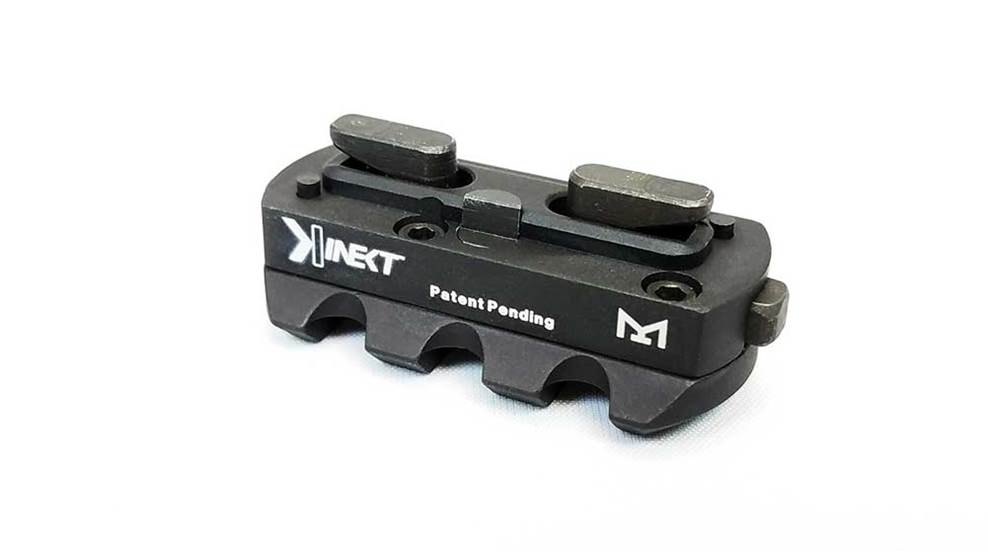 It's rare that anything can be called a "game-changer." That phrase is thrown around often enough to qualify as a cliché–but the new Kinect QD M-Lok mounts rail mounting systems from Kinetic Development Group might be just that. It looks like your average run-of-the-mill rail segment, but how it attaches to a handguard is ingenious. What makes these seemingly simple rail pieces so innovative?

Let's start with the fact no tools are required for installation, because the units don't rely on screws or nuts to secure the rail to the handguard. When the rail segment is placed in position, the pressure-activated detents located on the bottom of the rail release two spring-loaded locking tabs. The tabs slide against the inside of the handguard, locking the rail segment into place.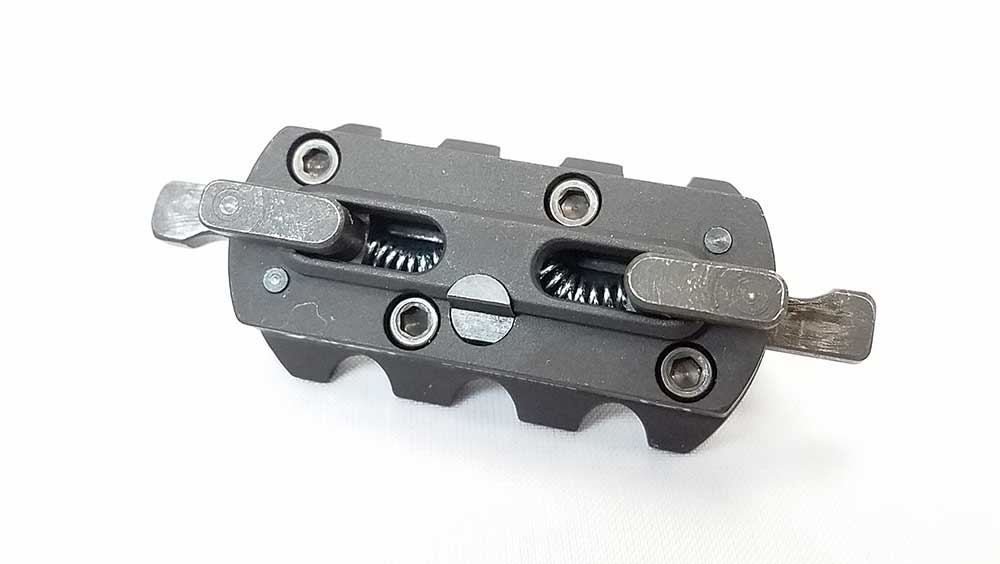 The rail segments are detached quickly through a process done by pinching two "buttons" at the base of the rail segment outside of the handguard. These buttons also indicate the rail piece is properly installed and the internal tabs have been deployed because the buttons mirror the tabs locked against the inside of the handguard.

Several rail options are available from Kinetic Development Group. The plain rail segments, made in both 3- and 7-slot designs, will function fine for 99 percent of whatever accessory needs mounted to an MLOK-accepting units. However, KDG also offers QD swivel mounts with three slots on each side of the QD swivel, 45-degree offset mounts and a Harris bipod mount (AKA a standard rifle sling swivel stud) with two mounting slots on each side, all of which mount using the same spring-loaded mechanism.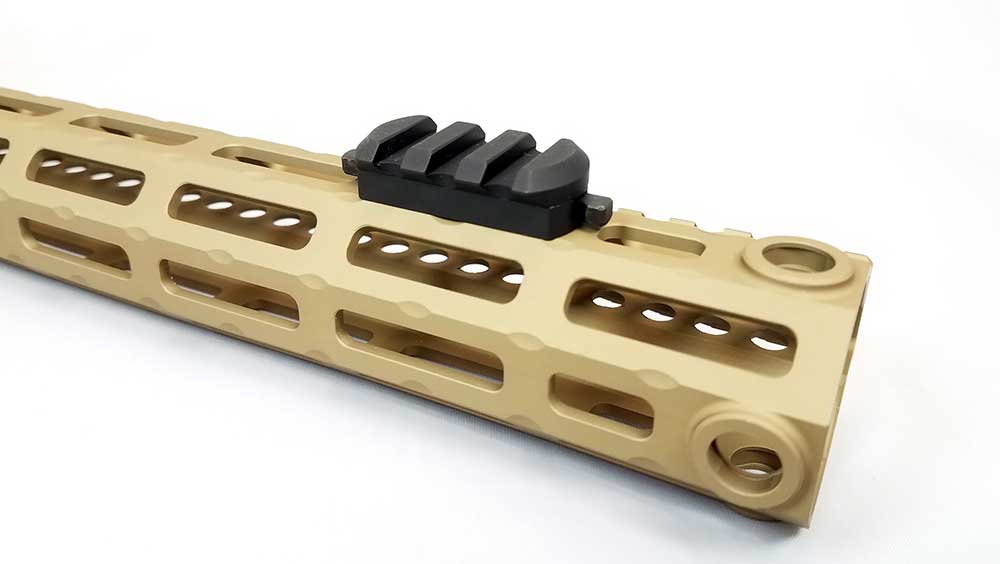 According to the company, the spring-loaded tabs are strong enough to bear the weight of the average person. It's fair to say most users aren't going to be exerting that kind of force on the components, but it's nice to know these units can hold up to that kind of weight.

Providing a solid mounting platform is important for all accessories, and the Kinetic Development Group Kinect M-Lok rail-mount units provide arguably the easiest method of attachment. The only downside is they cost more than traditional M-Lok attachment rails, with prices ranging anywhere from $49.99 to $64.99. However, for many consumers, the ease of use combined with the strength of the unique M-Lok attachment system might make this a must-have for your accessory rail.