While at the range during the summer months, there's an often-overlooked component to our training: hydration. As with any outdoor activity, exertion in the sun can lead to dehydration if we're not careful; in fact, you more than likely have seen the hydration charts referencing potential levels of dehydration at your local outdoor range.
While chucking a case of water in the trunk of your car or the bed of your pickup is better than not bringing any liquid, few look forward to a mouthful of warm water during a break in the action. Unless you're training in the Arctic Circle, keeping your bottled water cold will make it seem more refreshing, and it'll be more likely you'll grab a bottle at break time.
ORCA Coolers' Classic 26-quart cooler offers room for 24 cans of soda or 18 bottles of water (laying down), with roto-molded construction and integrated insulation that the company claims will keep ice frozen for up to 10 days. For a day on the range, that's assurance that your cold bottle of water will remain so not only through the end of the first day, but through the end of the first week.
In addition to standard features like a drainage spout, each ORCA cooler features a lid gasket to keep the cold in, flex-grip handles for ease of carrying and a handy cargo net on the back for small items. Whether you're keeping hydrated on the range, passing out sodas at the company picnic or camping in the woods for a week, the ORCA line of coolers offers long-lasting cold protection for your gear in a package that won't leave you stranded.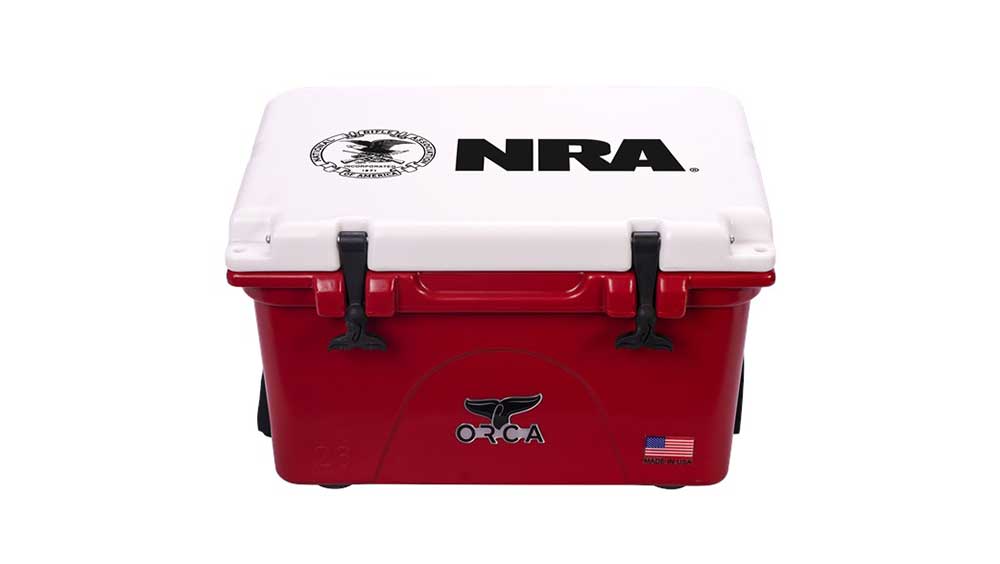 Coolers are available in a wide variety of colors, and custom coolers showing support for your favorite organization. MSRP for the Classic 26-quart cooler is $219.99. All ORCA coolers come with a lifetime warranty.