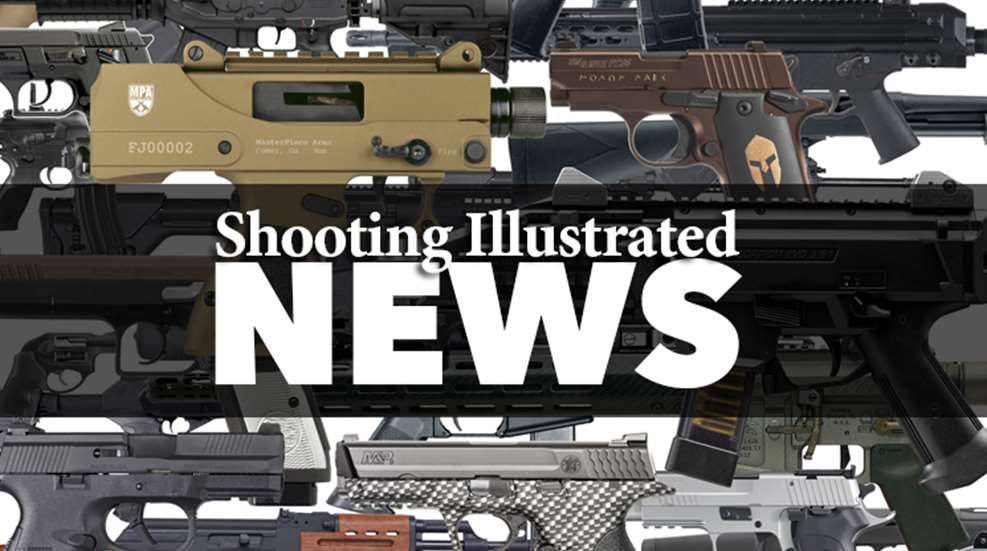 The Indiana House of Representatives voted 78-2 on Tuesday, March 6 to declare the Grouseland Rifle as the state's official firearm because of its significance to the state and its importance as one of the finest examples of historic and artistic early 19th century firearms. The measure was earlier approved 48-2 by the Indiana Senate.
The Grouseland Rifle, part of a collection displayed at President William Henry Harrison's Vincennes home of the same name, is one of only six remaining long rifles made by famed Hoosier gunsmith John Small sometime between 1803 and 1812.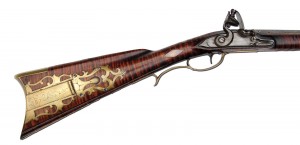 As the first sheriff in what became the state of Indiana, John Small was a Revolutionary War veteran who moved to Vincennes in 1785, where he was a tavern-keeper, ferry operator, surveyor and territorial legislator, artist, gunsmith and adjutant general of the territorial militia under Harrison. Beyond that, Small was known to have been "shot in the butt" during a 1786 battle with Indians, according to Sen. John Waterman (R-Shelburn), who introduced the measure to honor the firearm.
As an artist, Small was commissioned by Harrison—governor of the Indiana Territory and later president for 32 days before dying of pneumonia—to design the seal of the Indiana Territory, which later became the official state seal.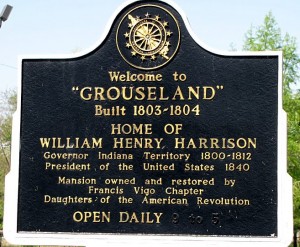 Of the six known long rifles made by Small, one was owned by the famous American explorer William Clark (of Lewis and Clark fame) and is displayed at the Missouri Historical Society. The Indiana State Museum currently has two John Small rifles, along with the only Small handgun known to exist.
Built in the Kentucky/Pennsylvania long-rifle tradition, the Grouseland Rifle was originally a flintlock and later converted to percussion cap, and features silver and brass inlays and a beautifully carved stock.
With Gov. Daniels' approval, Indiana will join two other states that named official firearms last year—both of the pistol variety. In 2011 the 1873 Colt SAA Revolver—the Peacemaker—became Arizona's official firearm, and the Browning M1911 pistol—the creation of Ogden native John Moses Browning—was named the Utah state firearm.