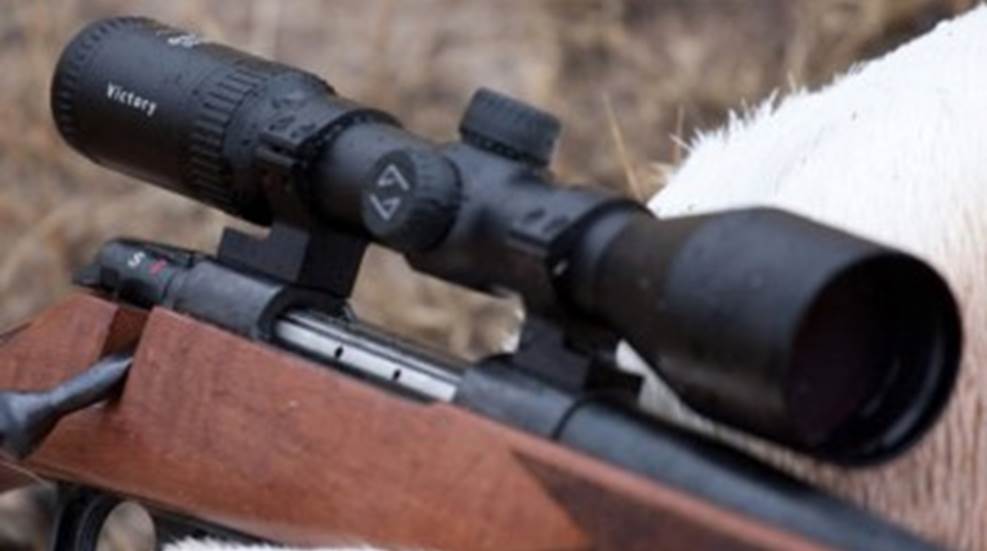 On a recent antelope hunt in Wyoming, I had the opportunity to use a scope that interested me since it was first introduced at the SHOT Show. Actually, the scope itself is not all that new. It is a Zeiss Victory Varipoint 2.5-10x50 T*, an excellent optic from the venerable German glass company's high-end line of scopes. What piqued my curiosity was the scope's innovative reticle. Designated the #60, this reticle combines first focal plane stadia with a second focal plane illuminated dot at the crosshair. To my knowledge, it is the only hunting reticle to mate first and second focal plane devices.
While the reticle's stadia get bigger in the scope's field of view as magnification increases, the illuminated dot stays the same size throughout the power range. The advantage of this system for hunting is it allows users to get the best of both American and European preferences in reticle styles.
Euros love first focal plane reticles because the stadia are more visible in low light and at night, when the majority of hunting takes places across the pond. Americans prefer second focal plane varieties because the crosshairs stay the same size, taking up less of the field of view and covering less of the target. Tactical shooters should use first focal plane reticles because, when equipped with mil dots, they allow ranging throughout the magnification scale. With the #60 reticle, all shooters will have to get used to something new, but all will benefit from the melding of European and American styles.
I crank the magnification ring through its range often when hunting. Trying to pick out an individual antelope in a herd of 15 usually requires zooming out to find the general location of the herd, then zooming in on the target buck. A second focal plane reticle might make it easier to see the whole speed goat, but its constant, thin size can be hard to pick up against different backgrounds or in low light. The first focal plane stadia of the #60 do take up more of the image as magnification increases, but they can be found instantly and bracket the point of aim quite nicely. The second focal plane illuminated dot allows for precise shot placement and loudly stands out from the changing size of the stadia. As it remains small, the dot also covers up less of the target right at the point of aim, so the American aversion to covering up that crucial area is not a concern.
For those debating between a first and second focal plane reticle, the Zeiss #60 is the perfect decision. It's well worth a look even for those wedded to second focal plane models, as I found the benefits to far outweigh the slight disadvantage of being more used to American-style scopes. You will adapt quickly to this innovative system and the scopes on which it is available are among the best in the world.