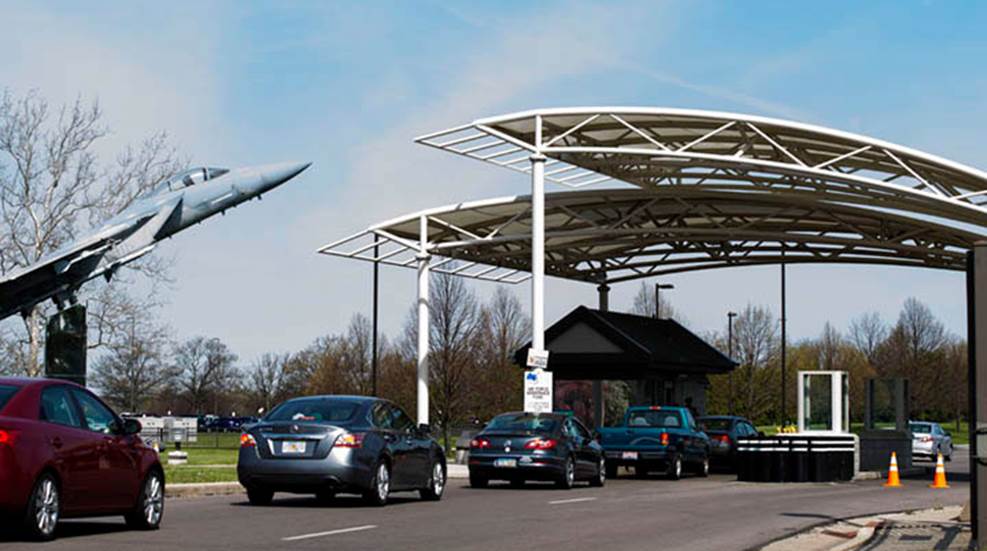 Personnel at Wright-Patterson Air Force Base with a Federal Law Enforcement Officer Safety Act permit or CCW recognized by Ohio—both in-state and from those with reciprocity—will now be able to receive approval to transport their carry gun onto the military facility.

"We recognized that part of the population was interested in seeing a change in our policy when it came to the transport of privately owned firearms on the installation," Maj. Julie Roloson, commander of the 88th Security Forces Squadron told a reporter for the official Air Force website. "After much careful analysis, we established procedures to satisfy that intention without sacrificing the safety and security of the base."
The policy, however, requires the firearm to be unloaded and must remain in a locked container kept out of sight inside the person's vehicle at all times. It cannot leave the vehicle or the secure storage while on base.
In 2016, the Pentagon issued a rule that granted base commanders authority to decide whether personnel with carry permits can transport firearms onto their respective military installations. To date very few have made any policy change, forcing those CCW holders who commute from off base to leave their gun at home.
The Wright-Patterson policy applies to active-duty, guard, reserve and retired military personnel, as well as Department of Defense contractors and military dependents who are at least 21 years old. An application must be received and approved to carry the firearms on base. The change is being rolled out in three stages, and active duty can already apply. Others in uniform can do so on Sep. 15 and civilians follow on Oct. 15.
Wright-Patterson is located near Dayton, OH, has more than 30,000 civilian and military employees. It covers more than 8,000 acres and stands as the state's largest single-site employer.
U.S. Air Force photo by R. J. Oriez