Lead image is the Wilson WCR Rimfire Suppressor. 

Two new suppressors can call themselves Wilson Combat made: The WCR-22 Rimfire and Whisper Titanium. Both accessories produce outstanding noise reduction, have an impressive long-term durability and are easy to maintain. You may already look to Wilson Combat when purchasing a new firearm, so why not for a suppressor as well?
The WCR Rimfire Suppressor is lightweight and ultra-quiet, and can effectively control the sound on your rimfire rifle or pistol. It features a precision machined 7075 billet aluminum baffle core that is user removable for simple cleaning. Its durable titanium tube can accommodate calibers form full auto rimfire to .22 magnum level pressures. The WCR features and overall length of six inches, weighs 4.2 ounces and has a ½ x 28 thread pitch.
The Whisper Titanium suppressor is the answer to a portable and effective noise reduction. The lightweight suppressor is perfect for hunting or tactical use as it has been deemed the "ultimate, all-around" suppressor. It is over six inches in overall length, weighs 17.8 ounces and is made of 100 percent corrosion-proof virgin billet titanium. Total welded construction eliminates baffle displacement or loosening and it features minimal back pressure for a sharper semi-auto function. Each Whisper comes with a melonite-treated rapid-thread muzzle break in ½ x 28 or ⅝ x 24 thread diameter. Bead blasted titanium gray finish is standard as is heat resistant armor-tuff coating.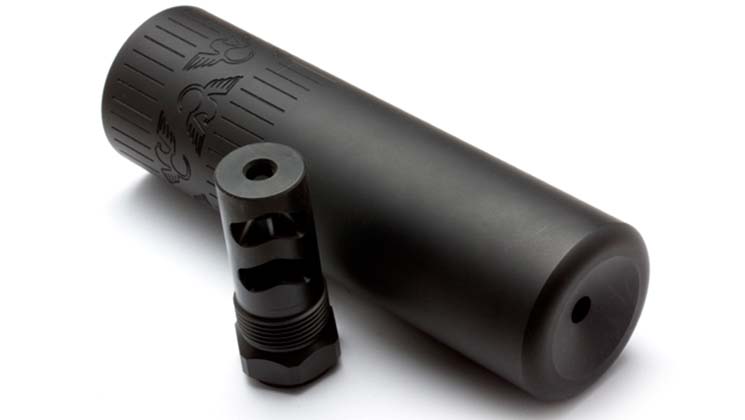 For more information on the WCR Rimfire and Whisper Titanium suppressors, visit WilsonCombat.com.