by
Shooting Illustrated Staff
posted on February 4, 2017
Support NRA Shooting Illustrated
DONATE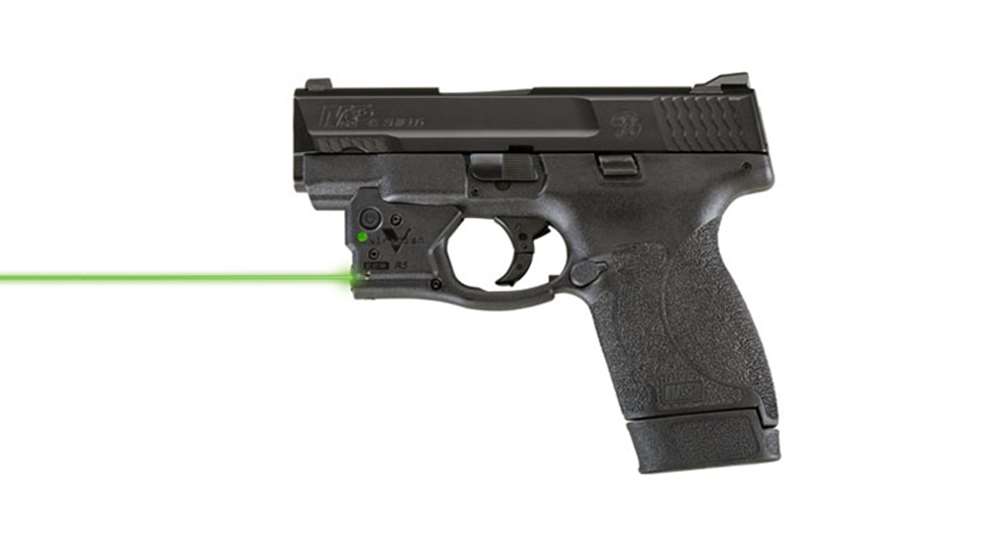 Viridian
now offers laser and tactical light options for the
Smith & Wesson
M&P45 Shield. All of the new accessories are part of the company's Reactor line, which features instant-on activation.
The
Viridian Reactor R5
green laser features a custom-fit laser unit that attaches to the trigger guard and frame of the M&P45 Shield. The laser uses the company's instant-on activation, which uses a magnet inside the included ECR holster to keep the laser deactivated until drawn. Once the unit is drawn, the laser instantly activates, providing a 5-milliwatt laser beam that is visible up to 100 yards in daytime and 2 miles at night. The green laser system weighs just .78 ounce and has a battery life of about one hour.
The company also provides the
Reactor R5-R
red laser system, which weighs the same as the green laser system. However, the laser is only visible up to 25 yards in the daytime and 1 mile at night. Battery life is increased, though, and the R5-R system provides users with six hours of constant usage on one battery.
The company also offers the
Viridian RTL tactical light,
which is housed in the same casing as Viridian's laser options. However, the RTL provides 100 lumens of illumination. The battery life on the RTL is 30 minutes in the constant-on mode and 50 minutes in the strobe mode. The light is also used with the company's instant-on ECR holster system.
The suggested retail price on the Viridian R5 green laser is $239, while the R5-R red laser system retails at a suggested price of $149. The RTL tactical light retails at a suggested price of $119.