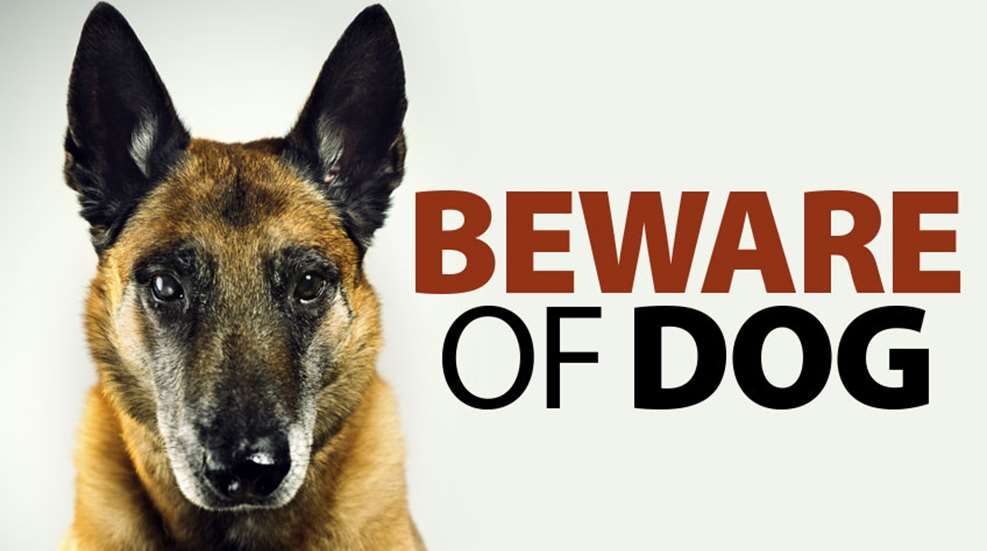 It might seem professional and the perfect fit for personal defense to own a properly trained dog. But you must consider what it takes to choose, train and live with a personal-defense dog in your home. We asked three nationally respected dog trainers to define the reasons for owning a personal-defense canine and how to select the perfect dog for your lifestyle.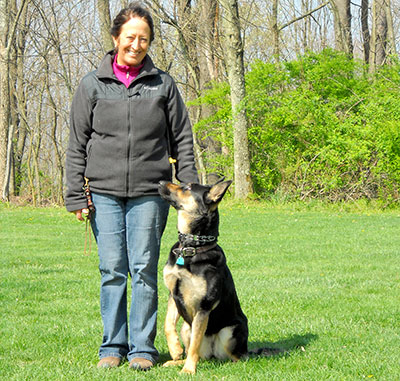 Forget Your Feelings
It's important to detach your emotions when you choose a dog for protection. "Having a personal-defense dog is like having a loaded gun with the hammer back," explained dog trainer Phyllis Tustin, owner of Crosswinds K-9 in Claysville, PA. Tustin has been training dogs for personal protection for 26 years. "The good part is I can call my dog back."
"At night, I go to bed with three dogs keeping watch with their noses and ears, and my SIG Sauer handgun close at hand. I have no worries," added Tustin.
Not everyone can work with Tustin, so in order to find a dog perfectly suited to your environment and needs, Tustin recommended not only talking to a qualified trainer, but also asking a well-respected trainer to help you evaluate a dog. "I consider myself to be a professional dog trainer and a bit of a psychologist, because I have to size up people before I pair them with dogs," she explained. She recommends before buying a dog to ask to see its mother and videos or live-action of the dog's mother working. A qualified trainer will know the drills you need to see. She also said, "Leave the kids at home and put your own heart in a shoebox under the bed." Emotions can cloud judgment, and just because a dog is cute or friendly does not mean it will be the right choice for your family.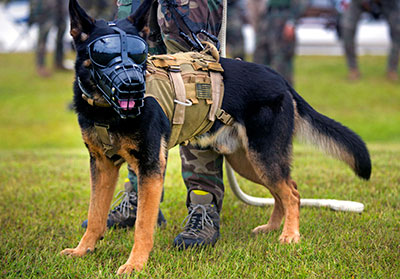 Tustin warned people to stay away from "dog-flippers," the "executive dog protection" trainers who teach a dog a few tricks, show them off to a potential customer and then send someone home with a dog that will not protect properly. "They're out there," she said.  "Reputable sellers will have the buyer come stay for a few days to work with the dog to develop a bond that will last."
A dog, according to Tustin, isn't fully ready to take on the challenge of personal defense until age three. Tustin said if a dog is healthy, it could work into old age—possibly to 13-plus years. She suggested that one way to work with your dog for training is to participate in the demanding dog sport of Schutzhund. She also trains dogs and their owners to compete in the sport's three levels: tracking, obedience and protection. "Schutzhund training is a good base to begin a dog as a springboard into personal protection because of the strong obedience and control needed. I say this because many protection dogs are sold into homes with children, other pets and neighbors. It is rewarding to learn to work with your dog and develop as a team and family."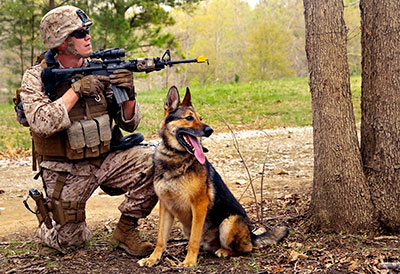 Due Diligence
Ken Kelley spent 20 years as an officer in the Fort Lauderdale Police Department, a good chunk of it as a K-9 officer and trainer. He left the police department after being recruited by the military to train Special Operations dogs at Fort Bragg, NC. He noted that dogs trained for police and military work will be trained to do jobs beyond that of a pure personal-protection dog, like tracking, bomb/narcotics detection and suspect apprehension.
Kelley believes a personal-protection dog in the home is a pet—a pet that protects. "The bark is the first defense," he said. "If a dog sounds as though it is going to be a problem, it can be a good deterrent to a criminal wanting to enter the home. Fifty percent of would-be home invaders will avoid a home if they see a dog-warning sign alone, let alone become aware that there is a dog in the home."
So, having a dog can reduce the chances of being victimized, but how do you pick the right pooch? "People must perform due diligence when acquiring a personal-protection dog," warned Kelley. "The ideal canine candidate should be well-trained and have the ability to switch on, and then switch off." He advocated due diligence in regard to exploring options before acquiring a personal-defense dog. "With power comes responsibility, just as if you were deciding whether to own and use a firearm in self-defense," he added.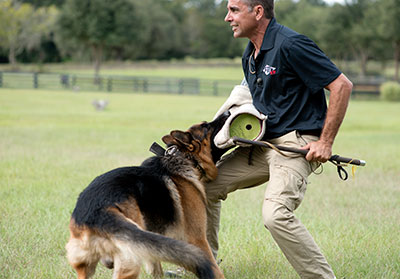 Kelley said to prepare to make a commitment of time and money before purchasing a dog for personal protection, especially in regard to finding a trainer. "Find out what their qualifications are, get references, do your homework. Any idiot can put a shirt on that says 'Master Trainer,' but that does not necessarily mean they are qualified to train or provide you a dog. There are lots of scammers in the dog-training business." 
As with finding the right firearm instructor, finding the right dog expert demands due diligence. Kelley recommended finding high-level trainers by checking their résumés and references. "That person will have to supply a résumé for the court [if called upon as an expert witness], so why shouldn't he or she have to supply one to you?"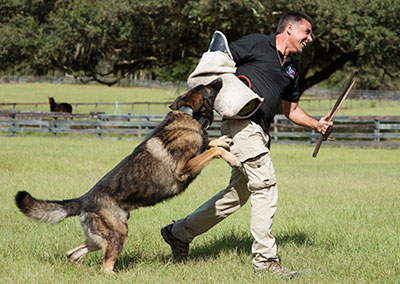 Before making a puppy-for-protection purchase, Kelley recommended people should have the dog assessed. Within a breed, and even within a litter, there can be a dog that doesn't come equipped with a proper protection personality. "Buying a puppy with the idea of using it for personal protection can be a crap-shoot," Kelley explained. "Even with the very best genetics, without the right upbringing to include socialization and training, the dog may not turn out to be what you want him to be. That is not to say it cannot be done, but again, you want a professional guiding the way."
Kelley stressed the importance of enlisting the aid of an expert dog trainer to assess the potential of a young dog first, before you bring it home. The top dogs in this category can cost between $10,000 and $20,000 for the pedigree and the ensuing professional training.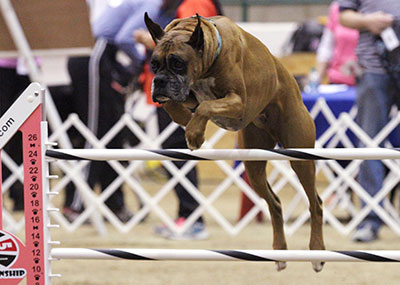 He agreed with Tustin about Schutzhund. "A good local Schutzhund group is a good place to go with your personal dog or puppy. Schutzhund clubs have trainers and members who are passionate about dog training."
Kelley said some sporting breeds can be trained as personal-protection dogs. "If you find your local sport-dog clubs (Schutzhund or Protection Sports Association), you'll find like-minded people who are really good at dog training, too." This is important when seeking additional training for your canine.
Find a Clear-Headed Dog
Raul Hernandez knows dogs. He learned about training dogs from his grandfather in Cuba, before coming to the U.S. in 1980 during the Mariel Boatlift. Hernandez said he started in the business of training dogs as a teen because of his own dog, a German shepherd named Boye. "He made me look good," Hernandez said, and the pair soon became part of the Monroe County (FL) Sheriff's Department. Hernandez trained to become a K-9 Unit Officer, with Boye beside him, setting department records for drug seizures.
At FTI K9, Hernandez, his wife and their children train dogs. "The whole family is involved, it's what we do. We are very proud of our results and more so, the families we have helped along the way," he said.
"I like to create dogs for people and tailor the training to each home's individual needs," added Hernandez. He emphasized that a good protection dog must be "clear-headed," which means it must understand its boundaries and be social. He likened a well-trained dog to a martial-arts expert; just because someone is trained in martial arts doesn't mean that skill needs to be revealed—unless circumstances require it.
"When looking for a candidate for a personal-defense dog, you're not looking for an alpha dog," said Hernandez. "It is more important that you select the right dog for the right job; I'm a big believer that the right home is out there for every dog."
When asked about whether an old dog can be trained for personal defense, Hernandez told a story about a Labrador retriever that came to training at age eight. The dog, already trained for obedience and agility, took readily to protection training. "More important than age is the temperament and ability of the dog. A good dog is 'good' no matter what the age or size—it's the brain that's most important."
Hernandez agreed with Kelley's recommendation to check out the references of trainers, and also stressed meeting the dogs, particularly the dog that might become your new family pet in addition to guardian. "You want a dog to please the family and to stop the threat. A dog is a deterrent, and the key is for you to survive [a home invasion]."
---
What Breed for Defense?
According to Ken Kelley, these breeds can make very good personal-defense dogs if properly trained.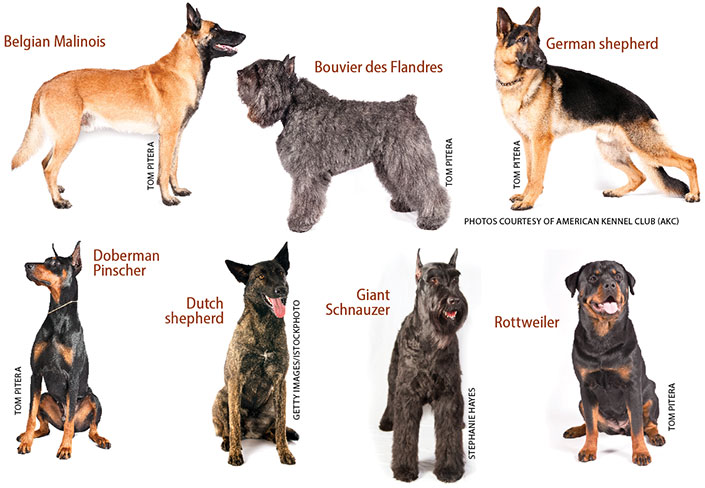 ---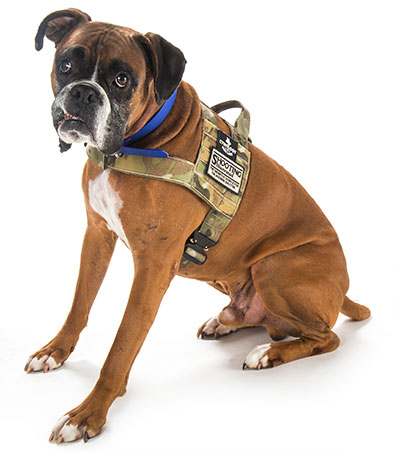 Gear for your Guard Dog
If you own or are planning to obtain a dog for personal protection—or even just as a family pet—you'll want to check out U.S. PALM's Cynology War Labs (CWL). This division of the company specializes in gear for military working dogs and police K-9 units, and its products have served in both combat and law enforcement roles around the world.
The CWL Quarter Vest fits dogs between 50 and 90 pounds and is available in black, coyote tan, Ranger green and Multicam. It is 100-percent made-in-America from 500d Cordura, boasts a steel D-ring for leash attachment and an AustriAlpin Cobra buckle for quick removal. The reinforced grab handle enables the handler to hold the dog back and even pick it up if needed. Loop-covered MOLLE fields on either side make attaching CWL pouches, morale patches or identification badges easy.
Whether your dog is part of your home-protection plan or you just want your pet to have the most badass harness in the neighborhood, CWL has a full line of purpose-built gear for Fido that will fit the bill.
MSRP: $95; uspalm.com
—Ed Friedman