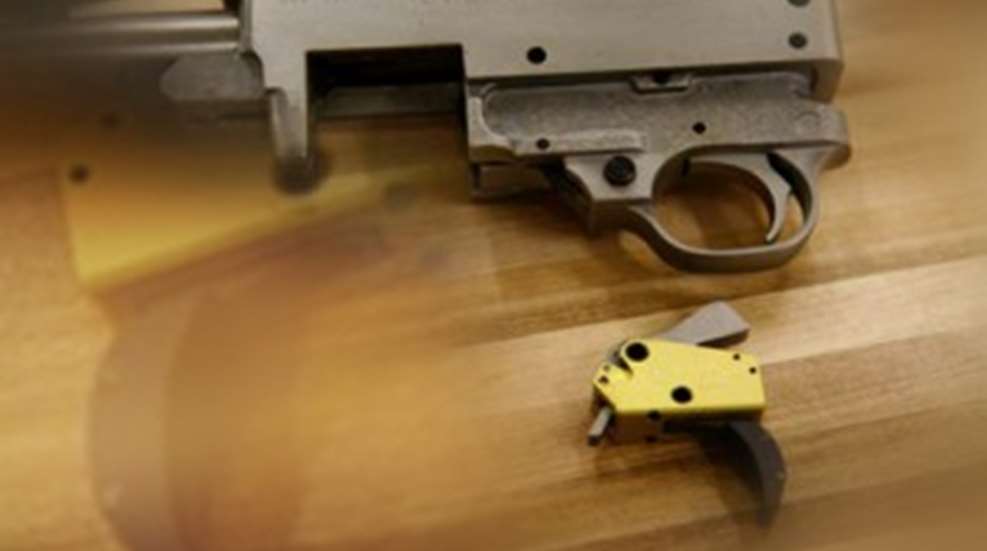 I've said it before and it bears repeating, if for no other reason but to gain perspective: I am a trigger snob. Mushy triggers that seem to require a hydraulic assist to get them to let go are an abomination; pulling all of the available accuracy from a firearm. For decades we have been force-fed so-called "lawyer triggers," mandated by corporate attorneys who tried to engineer gun manufacturer clients out of lawsuits from idiots who don't know how to properly handle firearms. And while, thankfully, many manufacturers are producing better factory triggers today, most can still use some tweaking, if not a full upgraded replacement.
The Ruger 10/22 is arguably the most popular rimfire rifle on the market. Production runs into the millions. It is a robust little rifle, modular in design, and it has given birth to a cottage industry of aftermarket accessories and components. Out of the box, it is OK for casual plinking and harassing small vermin, but its full capability has often been compromised by the lack of a good fire-control switch. Timney, an Arizona company that has been making aftermarket triggers for virtually every rifle for years, recently introduced a replacement, drop-in trigger group for the 10/22.
Several years ago I won a 10/22 stainless at a fundraising event for a conservation organization. It's completely stock except for the sling swivels I added. Accuracy is fair with high-speed, hollow-point hunting ammo, and I have pestered a few ground squirrels with it. Today it resides behind my front door, awaiting the odd feral cat or other vermin I want to discourage from taking up residence here. It's just a durable, utilitarian gun. I've kept it because, well, you simply cannot go through life without a 10/22. It's as basic as the .30-06. But its spongy 7-pound, 3-ounce trigger ensured it would never be among my most loved guns—that is until I installed this new Timney trigger. Now the go-switch breaks cleanly at 3 1/2 pounds, and it is a joy to shoot.
Installation is quick and relatively easy, requiring only a screwdriver to disassemble the metalwork from the stock, a couple of small punches to remove the pins that hold everything together and another small, flat-blade screwdriver to push the tails of the hammer spring aside to set and lock the unit in the trigger guard group. It took me about an hour to complete it, mostly because my big, fat fingers spent probably 20 minutes trying to push those aforementioned hammer springs out of the way, while at the same time turning the ultra-small Allen wrench included with the trigger to set the unit and lock it with jam screws. My only complaint is with the instructions, and this is true with almost anything manufactured today. The black-and-white photos showing detailed parts during the assembly are too muddy to be useful. It took me another five minutes to figure out what they were talking about.
So if you have a 10/22 lying around and you want to see if it's really a silk purse within a sow's ear, try installing a Timney 10/22 trigger. You may just fall in love with that little rifle all over again.