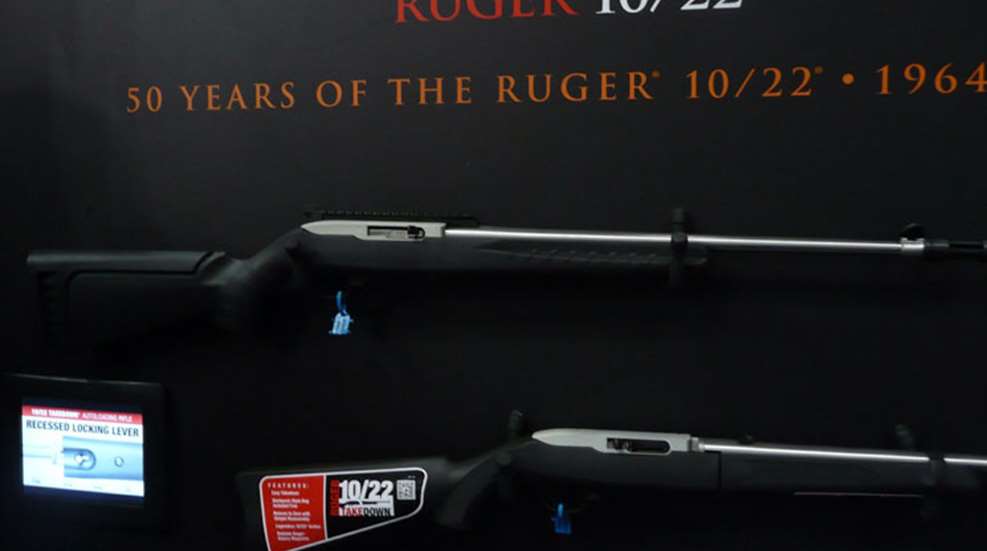 Ruger's big news at the 143rd Annual Meeting was the unveiling of their 50th Anniversary 10/22.
Combining elements of existing Ruger rifles, the 50th Anniversary is now available after months of searching for the winning design. The Picatinny rail for optics is derived from the Scout rifle. The flash hider is adapted from the Mini-14. The stock with interchangeable cheek rest height is borrowed from the American bolt action rifles.
As if the previously listed features weren't enough to set this new rifle apart, it also features laser engraving on the bolt and engraving on the barrel. Compatible with all 10/22 magazines and accessories, the MSRP is $379.