Since abandoning diaper bags, I've been in the market for other ways to keep my stuff handy and portable. While covert, the diaper bag just didn't fit the bill for a lot of things. Since what I carry depends on the situation, I've selected a few bags, and each serves a different purpose.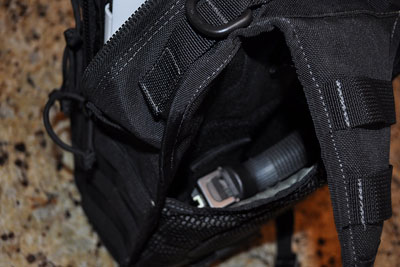 For day-to-day carrying of random things, I long ago abandoned the laptop bag because of netbooks and other smaller computers. I simply no longer needed—nor wanted—to lug around a bag that held a 19-inch laptop. My wife gave me a small netbook bag and, while lugging it around at the NRA Annual Meetings, it broke. Fortunately, it broke right next to the Maxpedition booth. I took that as a sign I needed a tactical man-purse, and told the guy at the booth I needed a bag. He recommended the Gearslinger. It has plenty of room for a netbook, cables, camera, pens and other doodads needed to cover the show for my blog. 
The Gearslinger is equipped with a heavy-duty strap, which can be used over either shoulder. Combined with the cross strap, it makes this bag easy to carry all day. The bag also has plenty of pockets to hold your smaller items. There's also an accessory holster, so you can keep a handgun in the bag for those times you want to carry off body. The pack is decked out in modular webbing, so you have room to grow by using Maxpedition's TACTIEs. I put a RollyPoly dump pouch on it, since I seem to accumulate more stuff when I'm out. One of the slide-release buckles is equipped with a survival whistle, just in case.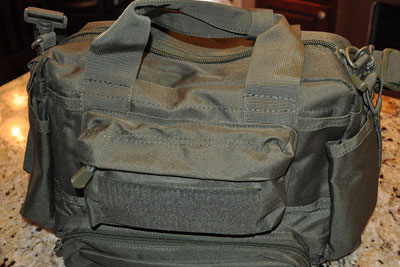 My get-home bag or bug-in bag is the LA Police Gear Bail Out Gear Bag. Despite bug-out bags being all the rage, my preference in any sort of disaster situation is to get home and stay put. I keep a lot of stuff in the car, and in the event I need to abandon ship, I like it to be ready to go with me to get to where I need to be. This bag is a great deal at an MSRP of only $20. It has plenty of pockets for spare magazines, a radio, knives and other small items. Also, a large, divided pocket has plenty of space for hats, gloves and a first-aid kit. With a heavy-duty padded strap, it carries easily. The Bail Out Gear Bag lacks modular webbing for adding MOLLE gear and, while it has the advantage of not looking like something carried by Food Court Team 6, there's no room to grow. I keep this bag and gear in the trunk of my car.
Despite my preference for bugging in, there may come a time to bug out, like when there are zombies at the door. For that, I picked up an LA Police Gear 3 Day Backpack. Again, another great deal at $30, and it came recommended by a fellow gun blogger. With a hair less than 2,600 cubic inches of space, the bag is roomy and has plenty of webbing to grow. It is also equipped with a compartment for hydration systems. The waist and chest straps make it easier to carry when packed full of gear. It is rugged and has stood up well to my loading it, unloading it and slinging it around while trying to figure out the exact configuration of my bug-out bag, which is turning into a fun project for me and the kids.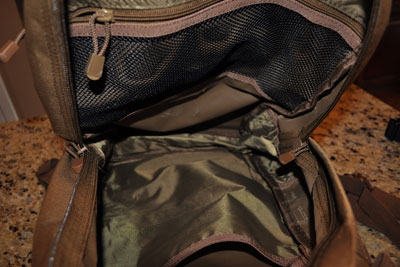 So, until someone comes out with one bag that does it all, I'll have these three ready for whatever comes my way. Besides, they're big in Europe.