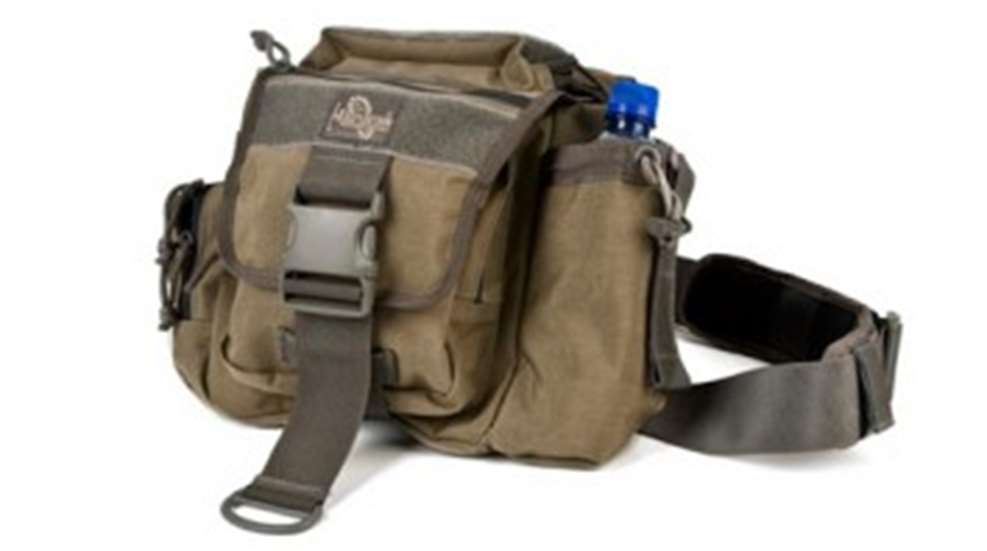 While it's no surprise many Americans exercise their right to protect themselves by obtaining concealed carry-weapon (CCW) permits, there's more to effectively concealing a handgun than most firearm enthusiasts realize.
It was bound to happen in these busy times, and even though the culprit remains a mystery, the fact is one byproduct of our fast-paced, grab-and-go society is an unconscious desire to impose a one-size-fits-all philosophy. It's especially apparent concerning methods of concealed carry.
The reason stems from people's neglect to modify their carry gear to coincide with seasonal wardrobe changes. In some ways, the results are more revealing than the equestrian exploits of Lady Godiva, like a person who attempts carrying a semi-automatic pistol in an external belt holster despite the concealment garment being too short. Then, there are the dreaded fanny packs and photographer-style vests that might as well sport a marquee banner of the most garish color announcing to the world you are carrying a concealed handgun.
When it comes to warm-weather-carry wear, options have always been limited to such things as ankle, pocket and inside-the-waistband (IWB) holsters. However, thanks to the folks at Maxpedition Hard-Use Gear, another alternative exists for the CCW permitee to consider—the Jumbo Versipack.
Unlike other models in the Versipack line, the Jumbo was designed at the request of CCW permit holding Maxpedition patrons. Their desire was simple: a new model—larger than the Fatboy line of packs with more bells and whistles—including a hidden compartment specifically for concealing a handgun. Given the lack of warm- weather-carry options to pick from, the Jumbo Versipack should prove as functional to CCW recipients as it is versatile.
Designed as a rugged-use sling-style conveyance, Versipacks are constructed of 1000-Denier, lightweight ballistic nylon containing numerous pockets and pouches for those essential items used daily, such as glasses, cell phone/PDA, keys, wallet, day planner and various forms of multimedia storage. With its main compartment more than 38—percent larger than other Maxpedition models, the Jumbo contains three zippered accessory pockets: two sleeves and one drawstring, enabling users to carry not just the essentials, but preferential items too.
Being a southpaw, I received the S-type Versipack for evaluation. The only difference I noted in its design is the shoulder-strap portion of the pack is configured be for left-handed access. The handgun compartment is hidden within the pack's interior and is accessed via a heavy-duty pocket containing a paracord zipper pull for easy access, even with gloved hands. Its interior accommodates Maxpedition's hook-and-loop-style accessories, including holsters and magazine pouches, which can be configured for strong or weak-side carry, although I find the compartment just as accessible without them.
Besides a great day pack, I recently discovered it also makes a good range bag. About a week ago, I found myself motoring down to the range for an impromptu function test of one of my gun blog projects, a functional version of the "Man From U.N.C.L.E." Carbine. Without giving it much thought, I grabbed the Jumbo Versipack only to find it the perfect size for the pistol and all of its accessories: collapsible stock, scope/mount, carbine barrel, replica suppressor and extended magazine. Best of all, it fit on the floor board of my scooter without taking up nearly the room of a standard-sized bag. To my surprise, there was still room for my hearing protection, a box of ammo, my ATF approval form and even bottle of water to enjoy after the smoke cleared.
For CCW-permit holders looking to add some major year-round versatility to their carry ensemble, Maxpedition's Jumbo Versipack gives a whole new meaning to the term "lock and load."