It seems like you can never have enough gear, ammo, tools, and accessories when heading to the range, especially one outdoors. So the issue becomes: How do you safely, easily and comfortable get everything you "need" to the range? Allen's Eliminator Shooter's Backpack is one answer.
The Eliminator Shooter's Backpack offers maximum storage for all gear rugged and fragile in one bag. It features two main compartments to isolate ammunition and separate heavy items from lighter, more fragile ones. It has padded soft-pockets for tablets, smart devices, wind meters and more, and it features a tethered clasp that keeps eye and ear protection within reach and away from other gear. In short, it intuitively and safely organizes all your essentials.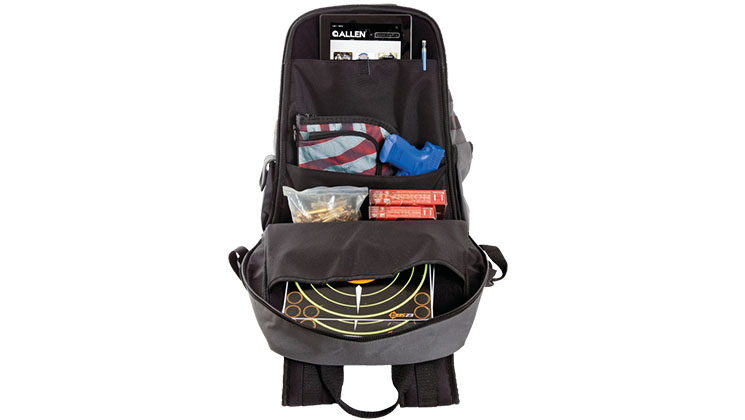 Due to its mobile weight-transfer design, the Eliminator distributes the weight of all your range items evenly throughout the backpack; it's not relying on just your shoulders or back, but both. Additionally, it keeps the items where they should be during transportation. Nothing is worse than arriving at the range and finding your favorite eye protection has been damaged by pounds of ammunition.  
For more information, visit www.byAllen.com.