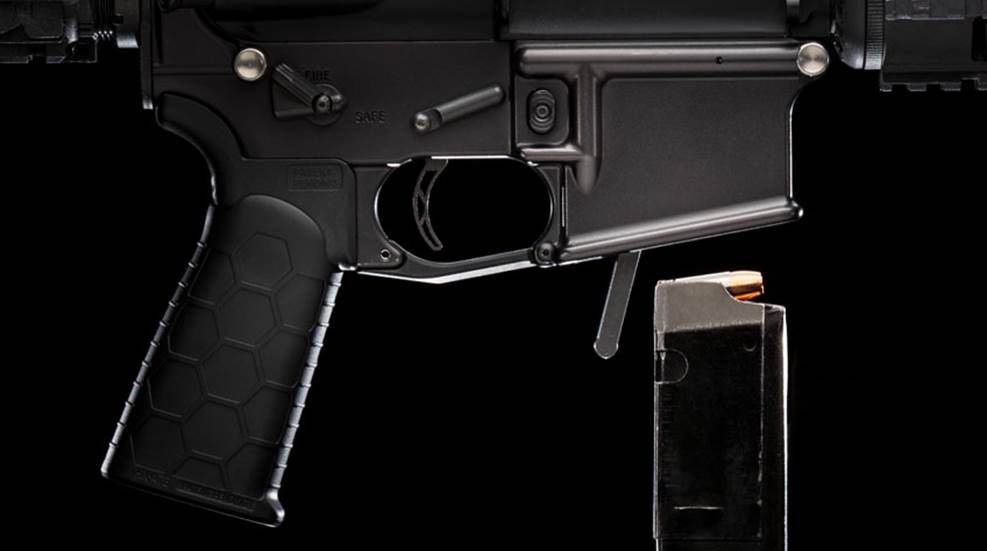 I think it is safe to say that pistol-caliber carbines (PCCs) are here to stay. Though not always a fan of the low-powered rifle concept, I may have been a bit biased in my younger days. A large chunk of my adult life involved 24/7 access to full-auto carbines and actual submachine guns (SMG), so I figured, why bother? The very expensive (HK94, 1927 A1) and generally crummy (Uzi carbine) commercial choices did not sweeten the pot either. But, over time my opinion has changed, along with the performance, utility and more-attractive pricing of PCCs. I will still choose a rifle-caliber firearm if I expect to deal with anything beyond 100 yards or so, but as we have documented in past stories, PCCs have many practical uses, are fun to shoot and have earned a permanent place at the table.
Stand-alone designs are available as bullpups, semi-automatics and even manually operated repeaters. But, the growing pool of AR-based PCC options has really pushed this concept into the mainstream of competitive shooting, home defense and beginning-shooter training. Over the past few years I have built a wide variety of 9 mm-chambered ARs intended for home defenders and plinkers. Several components and options need to be considered if you decide to head down this road.
Two feeding systems come into play here: magazine adapters for standard AR15-size lower receivers and dedicated pistol-caliber lower receivers. Magazine well adapters modify mil-spec AR lowers to accept pistol-caliber magazines. Examples include Colt's conversion system (which may require modification of the lower receiver) as well as aftermarket adapters, which are easily installed and removed. Hahn Precision makes a great conversion unit I have used in several ARs. It locks into the mag well via the magazine lock and a roller bearing that is held tight by a setscrew. These adapters use Colt-style magazines, usually found in 20- and 32-round capacities. I have had excellent results with mags made by Metalform and Brownells. Stern Defense's mag well adapters allow the use of Glock (9 mm and .40 S&W), Beretta 92 and Smith & Wesson M&P9 and M&P45 magazines in standard AR-15-type lowers. Stern's products also install quickly and stay in place via screws.
Adapted magazines are also available for standard lower receivers. Olympic Arms offered them in 9 mm, .40 S&W, 10 mm Auto and .45 ACP. These proprietary mags are designed to work only with Olympic Arms' pistol-caliber uppers. MEAN Arms' new EndoMag 9 mm insert is a self-contained unit that simply replaces the standard follower and magazine spring of a Gen 2 or Gen 3 Magpul PMag. The EndoMag works with most 9 mm uppers and can be tailored to different round capacities to comply with local regulations. Downsides to this kit are that the ejector is made of polymer and affixed to the magazine rather than the receiver. Therefore, you must have the mag installed in the carbine when extracting a live round in order for it to eject. If not, the round will stay on the bolt face, captive under the extractor. A simple swipe of the finger across the round will knock it loose and allow it to fall through the mag well should this happen. I have cycled multiple hundreds of rounds through several EndoMags over the past seven months and have not noticed any wear on any of my polymer ejectors.
If adapters are not your style, AR15-size lower receivers that accept Glock 9 mm, .40 S&W and .357 SIG magazines are widely available. Though not always required, I have found that they function best with an upper made by the same manufacturer. One problem with dedicated lowers has been that bolts do not always lock back on empty magazines. Some receiver manufacturers eliminate bolt stops altogether, while others have tried various means of tripping bolt catches. Dedicated pistol-magazine-based lowers are shorter in the magazine well area and have a sleeker look, which should appeal to style-conscious shooters.
Another option is to use a lower receiver built specifically for SMG mags. Palmetto State Armory and CMMG offer dedicated lowers for Colt-style SMG mags. Heckler & Koch fans can scratch their itch using MP5/HK94 magazines in the C5 lower receiver from New Frontier Armory.
Regardless of the lower and mag option chosen, a corresponding pistol-caliber barrel and bolt are also required. Aside from older-model Colt bolts, modern pistol-caliber bolts function with standard AR-trigger systems. Bolts contain a counterweight and are patterned for Glock mags, Colt-style SMG mags or both. Not all bolts, magazines and feeding systems work together, so check the manufacturer specs first. Heavier pistol buffers are typically required, since these ARs are blowback-operated. If you plan to build a .45 ACP PCC, the upper receiver's ejection port will likely need to be larger than a standard 5.56-size port. Purpose-built .45 uppers are available but an AR-smith or machinist can open a standard upper's port, too.
I have yet to build a 9 mm AR that can't shoot 1-inch groups at 100 yards with one or more factory loads. AR pistols and carbines shoot the same [for me] in this chambering, with no discernible correlation between barrel length and accuracy. Muzzle velocity is where they really differ. I recently clocked three popular, 9 mm JHP loads in a 16-inch-barreled PCC.  Muzzle velocities were significantly faster than the same loads fired from a 4-inch barreled pistol.
PCCs have many attributes: good accuracy, increased velocities, negligible felt recoil/muzzle blast/flash, ease of operation and magazine/ammo compatibility with handguns. If these factors are important, many PCC and upper-receiver options are worth a look.