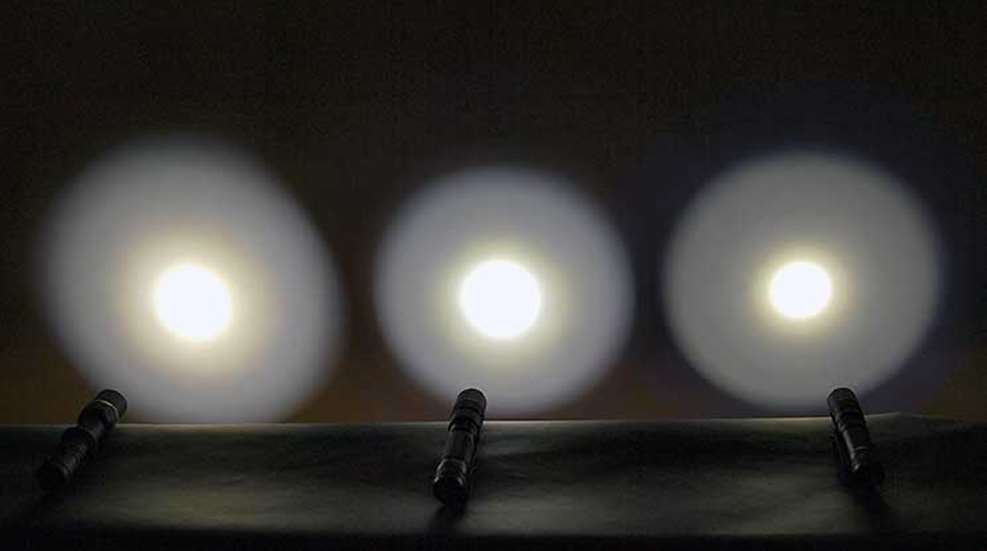 A close up comparison of the beams of the three lights from left to right – SureFire G2Z with Maxvision, Streamlight ProTac 2L-X, and Streamlight ProTac 1L-1AA.

It doesn't happen often, but I decided I needed to change the tactical flashlight I use for daily carry. The Fenix LD-12 had served me well, but it had some limits. Unfortunately, it was annoying me greatly any time I used it as a shooting light. With that in mind, I set about looking at a variety of flashlights, and my search yielded three solid options for everyday carry.

My reasons for changing were pretty simple. Using the Harries technique while shooting with the LD-12 tended to result in selecting random brightness levels, due to the button being mounted on the head of the light rather than the tailcap. The design of the light made it useless for either the Rogers/SureFire or cigar techniques. I also wanted a brighter option, and that generally means moving to CR123 batteries or one of the lithium-ion rechargeable batteries.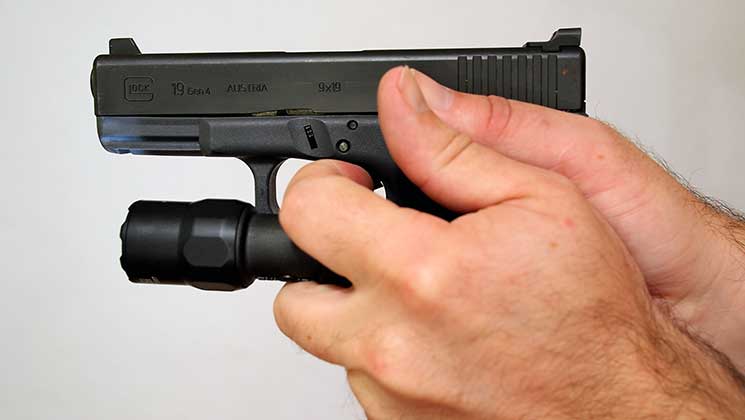 I had several basic criteria in my search for the perfect tactical flashlight for concealed carry. First, it had to allow use of CR123 cells. I wanted the light to be bright, and AA-powered options are generally not as bright as their CR123-powered siblings. Second, the light also had to be pocket-carry friendly. If it didn't include a pocket clip, one needed to be available for it. Third, the tail cap had to allow for use with a handgun. My preferences are the Harries technique, cigar hold, and Rogers/SureFire technique. As long as I can use one of the three, I am OK. If the button is mounted on the side of the head, it's a bit harder to use the light alongside a handgun.

Finally, whatever light I found needed to have only three settings or be programmable to offer only three settings. I needed high, momentary-on and off. I don't usually use any of the other settings. Not only that, I've also had multi-function tail caps cause me issues in training classes. It is rather a pain when the light starts alternating between high and low settings during training.

Keeping these qualities in mind, here are the tactical flashlights I came up with as the best fits for my concealed-carry kit.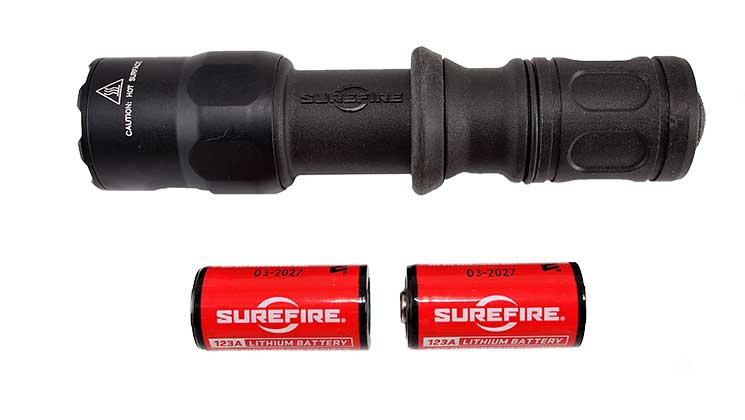 SureFire G2Z with Maxvision

This is an honest combat light. Powered by two lithium CR123 cells, it puts out 650 lumens, according to the company. I have no way to measure that, but it's definitely bright and more than exceeds what I needed. This light has a polymer body with SureFire's Combat Grip which lends itself well to the Roger's/SureFire technique. Then there is the simple tailcap. It is a click-on, click-off arrangement that allows for momentary use as well. There are no extraneous bells and whistles to this light. While it doesn't come with a pocket clip, Raven Concealment Systems offers one to fit. Not only is this a solid light, it is one of SureFire's less pricey options. This is a simple, solid flashlight and is an absolute win in that category.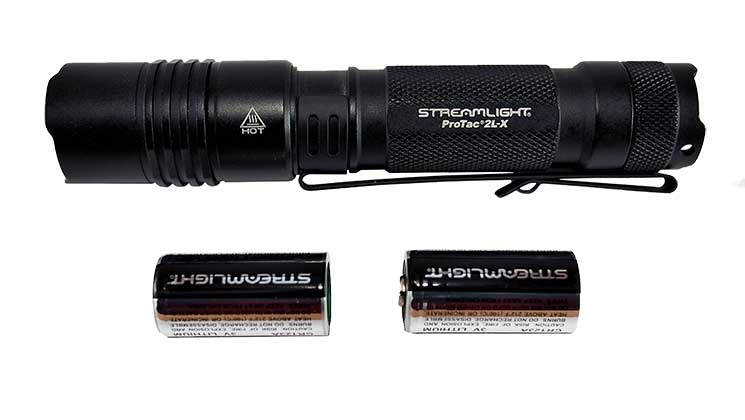 Streamlight ProTac 2L-X

Streamlight's slim two-cell (CR123) light entry offers three different user-selectable programs. One of those is my favorite high or nothing arrangement. Other options include high-strobe-low and low-high. This is adjusted via Streamlight's Ten-Tap programming. If you're looking to go the rechargeable route, the ProTac 2L-X is one of Streamlight's dual-fuel offerings. In this particular instance, that second fuel is in the form of a rechargeable 18650 battery that is available separately from Streamlight. The pocket clip offers the option of bezel-up or bezel-down carry. Overall, this is quite a versatile light. Using this one, I'd probably resort to using the Harries technique.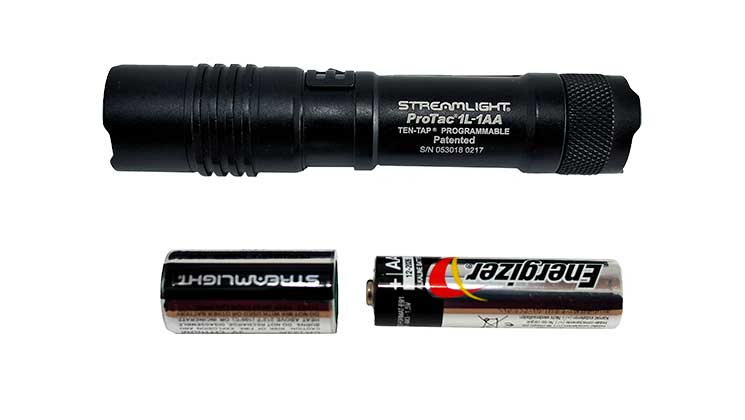 Streamlight ProTac 1L-1AA

For a versatile, pocket-carry-friendly, everyday-carry light, the ProTac 1L-1AA is a winner. Another of Streamlight's dual-fuel options, this one will take a single CR123 battery or a single AA of either the alkaline or lithium flavors. The lithium AA has a significantly longer run time at maximum output than the alkaline equivalent. Under CR123 power, the ProTac 1L-1AA has a maximum output of 350 lumens. Running on AA power, the maximum output is reduced to 150 lumens. The 1L-1AA's pocket clip offers both bezel-up and bezel-down carry options. Like its larger sibling, the 2L-X, the 1L-1AA offers three programs that are user selectable via Streamlight's Ten-Tap programming. The options are high/Low, high/strobe/low, and high.

If you only need momentary, it is easily accomplished with any of the lights above by pressing the tail cap button without pushing far enough for the click.

Any of these three choices could be a solid option for someone who needs an EDC light. For me, each option in this lineup met my requirements for the ideal tactical flashlight for concealed carry, and they are certainly worth a look.