Support NRA Shooting Illustrated
DONATE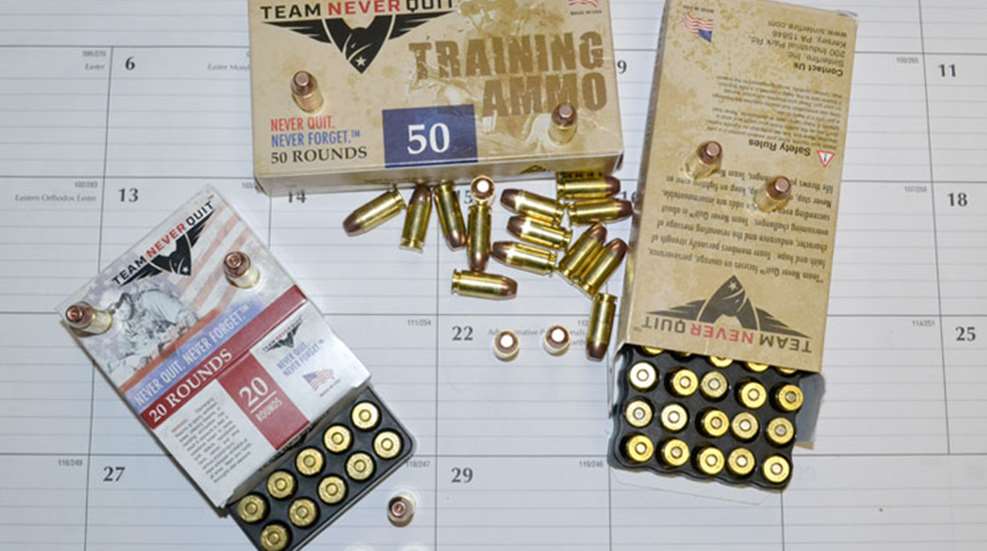 We've covered the new frangible ammo from Team Never Quit previously. The company has partnered with Snake River Shooting Products to develop a top-notch line of ammunition designed for shooters by shooters.
Additionally, a fixed portion of sales of this ammo will be donated to the Lone Survivor Foundation through the end of 2015. TNQ ammunition is constructed of top-shelf components and utilizes a Sinterfire frangible projectile for lead-free, steel plate safe shooting.
The company's .40 S&W ammunition is a 125-grain, lead-free frangible round with a muzzle velocity in excess of 1,300 fps from a 4-inch barrel. Designed for use in close-quarters training, the round was designed with input by Marcus Luttrell and Team Never Quit for reliable ammunition guaranteed to work under any circumstances.
MSRP: $38.61 for 50 rounds. Companion hollowpoint rounds are available $16.78 for 20 rounds