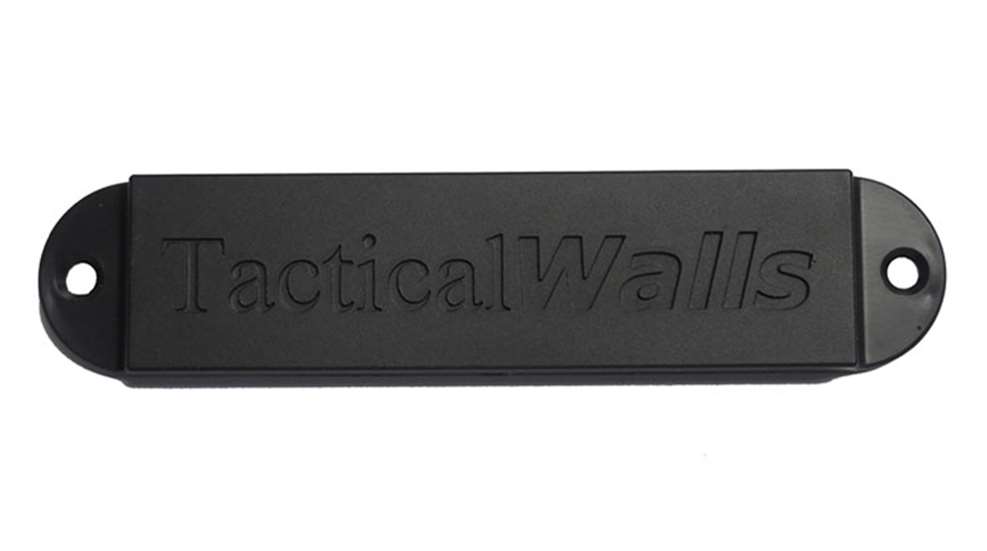 Hide-A-Mag from TacticalWalls utilizes small spaces behind a dresser, under a desk, or the underside of a drawer to conceal firearms and firearm accessories. A rare earth magnet covered in elusive, black plastic protects what it is holding while providing more than 35 pounds of retention. Simply find a safe and inconspicuous 4-inch area and mount the Hide-A-Mag with the supplied attachment screws.
The Hide-A-Mag is designed to work with most handguns, shotguns, rifles or edged weapons as well as shooting gear. Firearms and accessories mounted to the magnet quietly and easily slide off when needed.
"The firearms retention magnets found within our existing sliding units brought about several requests from TacticalWalls customers for a high-strength magnet that could be placed at strategic locations in one's home, vehicle, or work place. We developed the Hide-A-Mag to answer this call and become an inexpensive, yet valuable accessory for those looking for additional avenues to conceal firearms and accessories," said Founder and President of TacticalWalls Tim Matter.
Hide-A-Mag can be purchased directly from TacticalWalls.com for $16.99