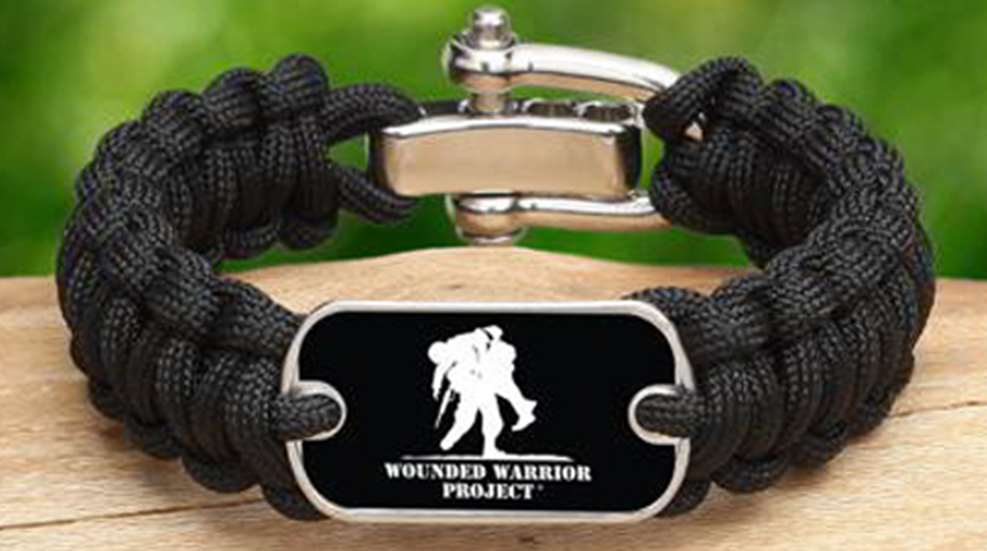 These accoutrements are made of woven paracord, which can be unraveled in an emergency to tie almost anything down. They have been used for everything from makeshift tourniquets to towing a snowmobile and more mundane tasks like securing a grill to a truck.
Now, one of the most popular brands is supporting the Wounded Warrior Project (WWP) with its bracelets. Survival Straps includes its paracord key fobs in WWP backpacks given to wounded servicemen and women and will donate 50 percent of the proceeds from its WWP logo gear to the charity.
Made from mil-spec 550 para-cord, the company's bracelets are available in more than 50,000 color combinations and in men's and women's sizes. A metal plate with college team logos is also an option.
Best of all, if you have to use a Survival Strap in an emergency, just send the company a picture of the paracord in use along with a brief description of what happened, and it will replace the product free of charge.