Given the concealed-carry licensee's enduring love affair for small, lightweight handguns—snub-nosed revolvers and subcompact semi-automatics—it was only a matter of time before the flashlight shrank in size, too.
Without question, it's easy to subscribe to the less-is-more philosophy—especially concerning compact and subcompact pistols. Despite understanding the allure of snubbies and pocket pistols, my heart will always belong to the 1911. Still, the SureFire E1B "Backup" has its place.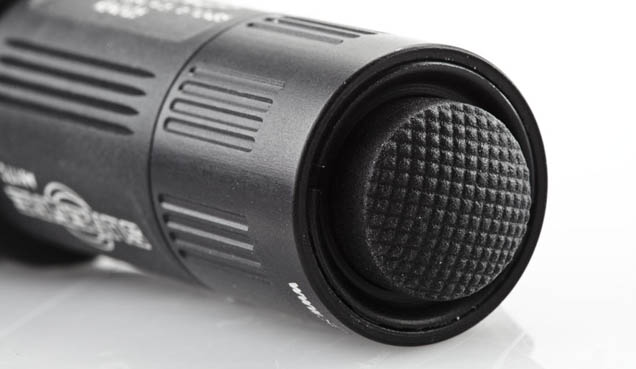 First concerns those who subscribe to the principle of "redundancy," the notion you need critical gear backed up since everything breaks or eventually stop functioning at the worst possible moment and validates the "one is none and two is one" philosophy. No matter if your primary light utilizes a Picatinny rail or is a second hand-held unit, the E1B delivers a maximum output of a darkness-destroying 110-lumens, should your initial source fail.
Featuring dual-output levels, one click of its push-button tailcap enables the light's high-output setting, while turning the E1B off and on again (within two seconds) changes light output to low. On high, the "Backup" is capable of running for more than an hour, and an impressive 37 hours on low. When you consider this versatile flashlight is powered by a single CR123A battery, the E1B proves as economic as it is, small.
Its high-strength aerospace aluminum body sports a mil-spec, hard-anodized finish for extreme durability. Yet, while there's a lot to like about the E1B, my only gripe concerns a lack of tension on its belt clip, which quickly proved itself hearty enough to withstand being dropped (stowing the sample in a shirt pocket solved the problem). Still, as impressive as that was, the display possessed inadequate candlepower when compared to the substantial—albeit inadvertent— test of the E1B's weatherproof O-ring and gasket seal. Suffice it to say, the SureFire E1B may be small, but it can tackle dingy dungarees along with danger-concealing darkness—even when being held captive by a rogue washing machine.