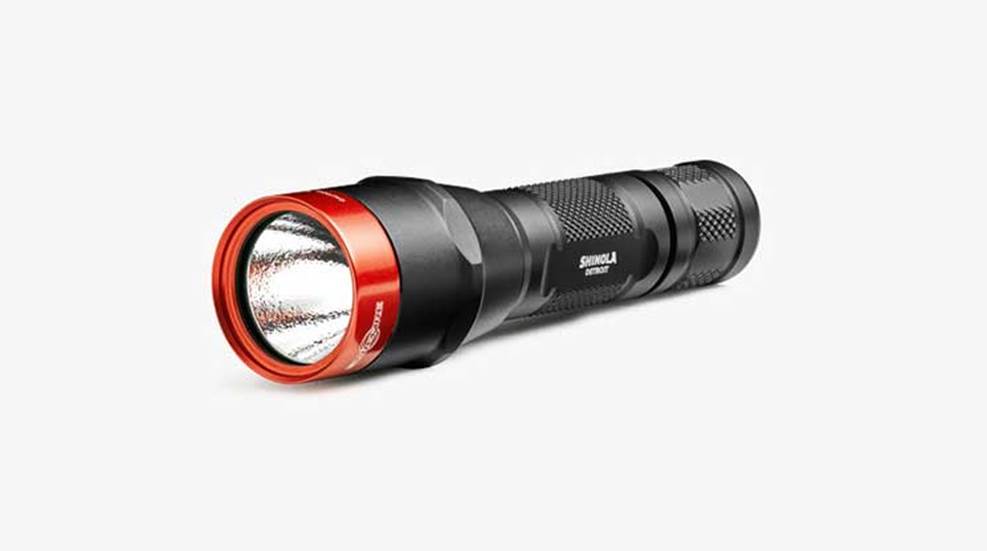 SureFire
, known for its line of tactical and outdoor illumination products, teamed up with Shinola to produce the new special-edition SureFire
Shinola
Flashlight.
Shinola, a brand based out of Detroit, MI, aims to create new manufacturing jobs and turns out watches, bikes, leather products, journals, jewelry, audio gear and other high-quality goods that are American-made. The company's belief is that all products should be made well and built to last, and Shinola works to preserve the skill and beauty of craftsmanship and industry.
The SureFire Shinola Flashlight features a nearly indestructable LED light that features a maximum output of 600 lumens on its highest setting. The light also features a low-power setting of 15 lumens. The light features a micro-textured reflector that works to direct light into a wide beam for optimum area illumination. The beam also features a bright, focused central beam in addition to its surrounding light.
The SureFire Shinola light operates off two CR123A batteries and uses a tailcap switch to move between modes. The light is constructed from aircraft-grade aluminum and features a hard-anodized finish that protects against scratches and corrosion.
The light is designed, built and tested in California and sells at a suggested retail price of $195.