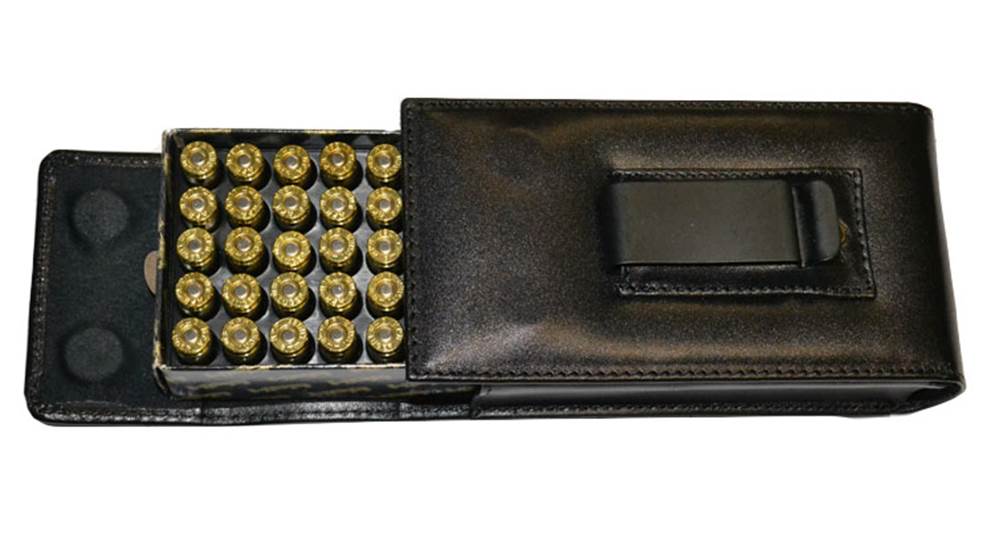 While it's hard to imagine a scenario where one would want to carry loose ammunition rather than ammo ready to recharge one's firearm, no one ever regretted having too much ammunition in a time of crisis.
The Sneaky Pete Arsenal is designed to carry an intact, 50-round box of ammunition, and is sized for .380 ACP, 9 mm or .45 ACP. Constructed of the same high-quality leather as the company's line of holsters (including the Pholster) and including the same metal belt clip, the Arsenal makes certain you can carry fodder for your firearm.
Rare earth magnets hold the Arsenal securely closed yet allow for immediate access to the ammunition carried therein. The flap and the clip are located on the same side of the Arsenal, so inadvertent ammo exposure is unlikely.
MSRP: $24.95 and up.