If you've been wondering when the Smith & Wesson M&P Shield was going to be released in .45 ACP, wonder no longer.
The M&P is now available, for the first time, chambered in .45 ACP. The M&P45 Shield follows the strict manufacturing guidelines that are in place for the entire M&P Pistol Series. It is a slim, lightweight striker-fired polymer pistol made for concealed carry. The one-inch profile of the M&P45, its optimized 18-degree grip angle, and aggressive grip texture with front cocking serrations provides consumers and professionals with a reliable and simple operation for a concealed-carry weapon.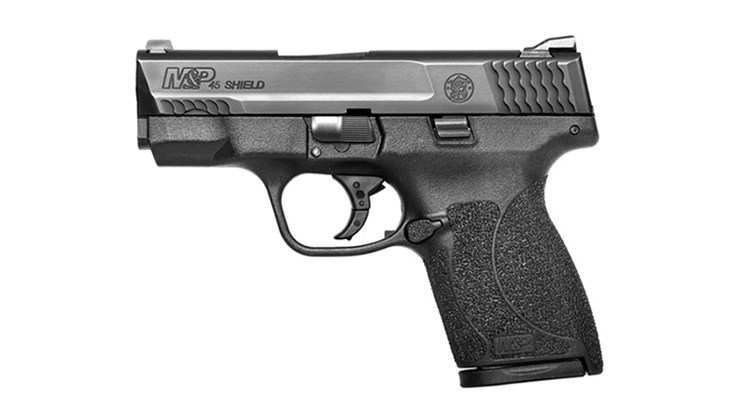 The M&P45 Shield is 6.45 inches in overall length and has a 3.3-inch stainless-steel barrel. The frame width (without slide stop) is under an inch and it weighs 20.5 ounces. The left side of the frame features a simple takedown lever, flat profile slide stop and magazine release. Just like the M&P Shield line, the trigger on the M&P45 is crisp and quick with an audible reset.
"Our new M&P45 Shield takes personal protection to the next level by offering all the M&P features our customers have come to trust, combined with .45-caliber power," said Jan Mladek, general manager of the M&P brand. "Well over one million consumers and professionals have chosen to 'Shield Themselves' with the slim, concealable and powerful M&P Shield pistol. The new M&P Shield in .45 ACP provides that extra level of confidence."
MSRP: $479 with a limited warranty and a lifetime service policy.