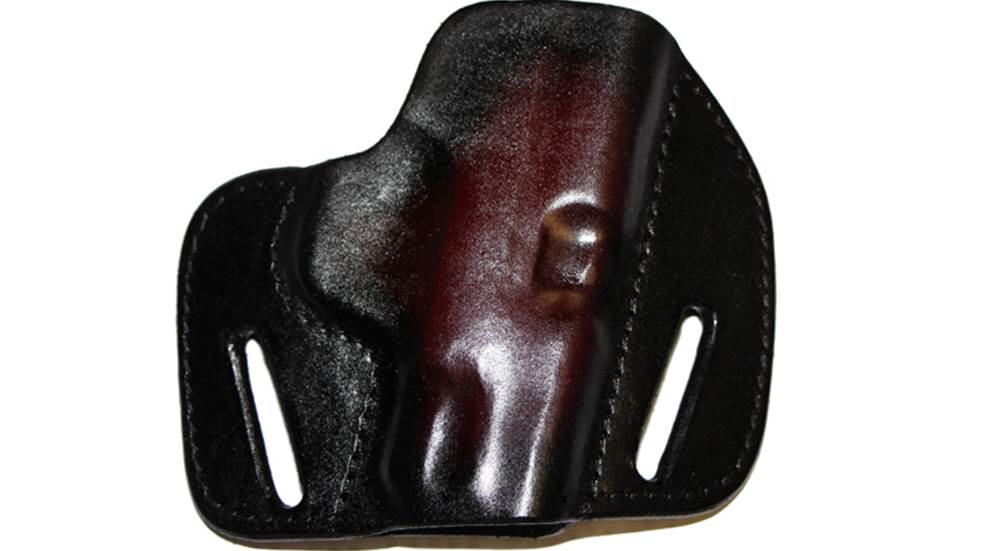 While small pistols like the Smith & Wesson Shield are seemingly built for inside-the-waistband carry, not everyone is a fan of that particular style. Whether it's the inconvenience of having to wear extra-roomy pants, the extra time needed to extract from the holster or other reasons, some prefer outside-the-waistband (OWB) carry even for smaller pistols.
Dragon Leatherworks realizes that not everyone carries a full-size pistol OWB, and offers its new Executive line of holsters for the Smith & Wesson M&P Shield. The small size and weight of the Shield work very well with the balance of the Executive, allowing an OWB design that can easily be hidden with a cover garment (although it really is a shame to cover up such an attractive holster).
Constructed of premium leather and designed to allow the pistol to ride high on the belt for maximum concealment, the Executive can be custom-ordered in a wide variety of finishes and exotic skins. Engineered for smaller semi-automatics and revolvers, it is also available for large-frame revolvers and semi-automatics using an open-end design.
MSRP starts at $65 and varies depending on finish (the holster shown sells for $75 as the burgundy burst). Holsters come in either right- or left-handed variants, belt sizes vary from 1.5- to 2-inch widths and crocodile leather is an upgraded option.