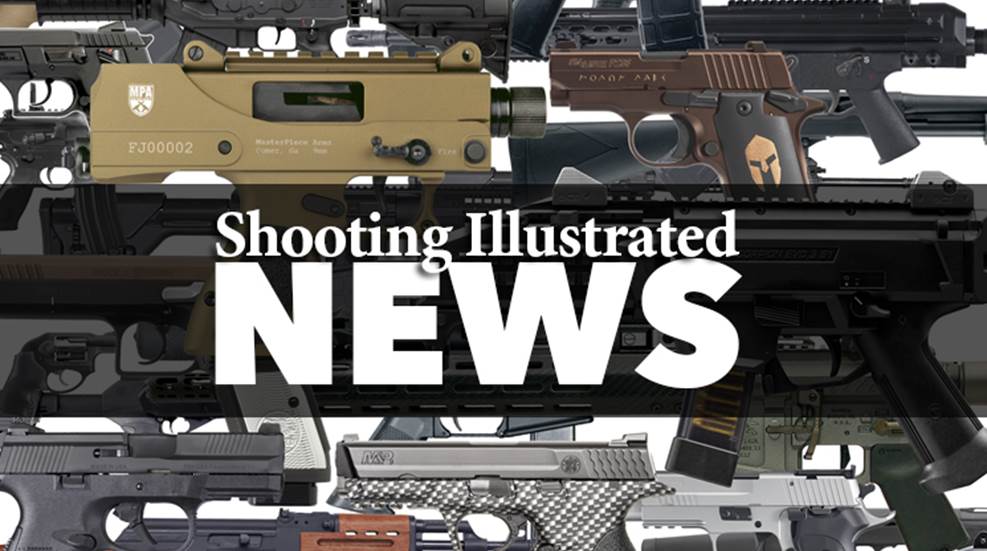 The CenterFire Laser has been designed especially for use with the new Smith & Wesson® M&P ShieldTM pistols, which were unveiled at the annual NRA show in St. Louis, Missouri. To learn more about this product and other LaserMax products, visit our website at www. lasermax.com.
The M&P ShieldTM is Smith & Wesson's new slim, concealable, lightweight, striker-fired polymer pistol. Available in 9mm and .40 S&W, the new M&P Shield features a slim design combined with the proven and trusted features foundin the M&PTM Pistol Series. From the pistol's easily concealed one-inch profile to its optimized 18-degree grip angle, the M&P Shield offers professional-grade features intended to aide users with simple operation and reliable performance.
The CenterFire laser for the Smith & Wesson M&P Shield was created to integrate with the tactical design that matches the style and contours of the gun.
The Shield laser is the newest member of CenterFire Series offering the same great value, high-quality and accuracy found in all LaserMax Lasers.
The laser mounts directly to the frame without changing out parts or altering your weapon - user installed in minutes. The constant red laser beam sitsjust under the bore for the highest accuracy and prevents your finger from blocking the beam. Patented, ambidextrous activation for right or left-handed shooters with a distinct On/Off switch lets the user decide when they need it.
"We are excited to work with Smith & Wesson on the launch of the M&P Shield. In keeping with the LaserMax tradition for innovation, we designed our laser to look as though it was not an afterthought, but fully integrated with the weapon." says Eric Haase, Vice President of Sales and Marketing.
"We know an important aspect of conceal carry is the users' ability to control potentially dangerous situations. The LaserMax CenterFire for Shield gives the user that control."
Mario Pasantes, Senior Vice President of Marketing and International Sales for Smith & Wesson said, "We designed the M&P Shield to incorporate the exceptional features of all of our M&P products in a lightweight firearm that is highly functional yet comfortable to carry and shoot. Early in the process, we teamed up with accessory providers that had the foresight and ability to develop superior accessories for the new M&P Shield. The result is an exciting new offering, including accessories that are available immediately, all of which can be combined to suit each user's particular situation. LaserMax was an important part of delivering this value proposition to the market."
About LaserMax: LaserMax is a leading innovator and manufacturer of high quality laser sight systems. For more than 20 years, the company has provided the most technologically advanced laser products for military, law enforcement agencies and commercial markets worldwide. LaserMax additionally delivers industry leading laser products and optical systems for semiconductor, aerospace, biomedical applications, and telecommunications. LaserMax is a WOSB (8n) certified and ISO 9001:2008 certified small business.
About Smith & Wesson: Smith & Wesson Holding Corporation (NASDAQ Global Select: SWHC) is a U.S.-based leader in firearm manufacturing and design, delivering a broad portfolio of quality firearms, related products and trainingto the global military, law enforcement, and consumer markets. The company's brands include Smith & Wesson®, M&PTM and Thompson/Center Arms. Smith &
Wesson facilities are located in Massachusetts and Maine. For more information on Smith & Wesson, call (800) 331-0852 or log on to www.smith-wesson.com.