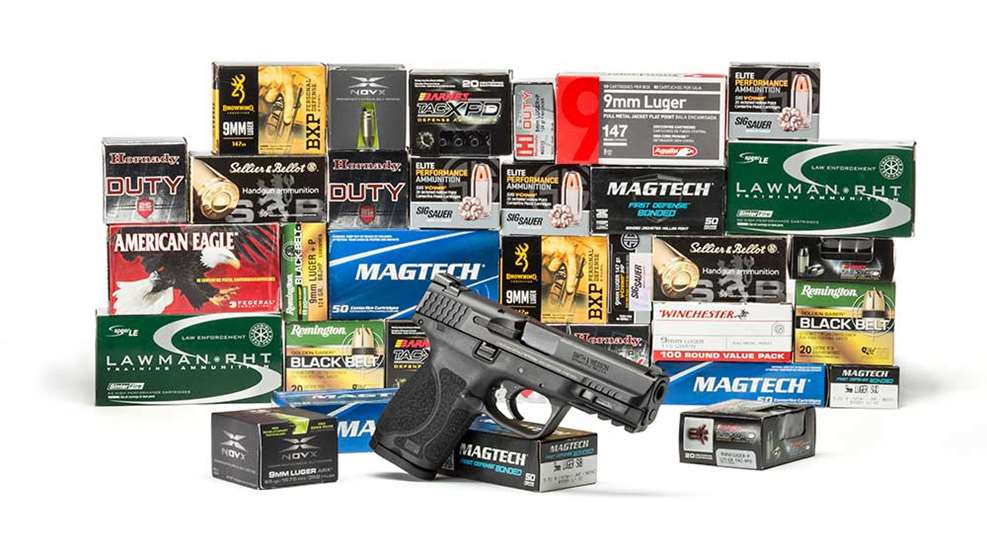 The launch of the all-new Smith & Wesson M&P M2.0 intrigued me. I had carried a first generation VTAC model for a few years, and from our Handguns editor's review of the M2.0 changes, it appeared that Smith & Wesson had actually listened to original M&P owners and upgraded many of the features people were looking for in a carry/duty handgun.
When the Smith & Wesson M&P M2.0 Compact model came out at the end of 2017, it pushed me off the "Hmm, I might want to check the new model out" bench and onto that "Gotta get that in!" group. With the same upgrades as the full-size variant in a size more amenable to concealed-carry, the M2.0 Compact immediately jumped to the head of the list for consideration. If we're going to test it for concealed-carry suitability, though, why not give it a more-thorough going-over?
First, a few nods. American Rifleman Managing Editor Joe Kurtenbach was the impetus for this idea, so full credit (blame?) goes to the crack AR staff for the brainstorm. It's hardly a new concept; our Handguns Editor Tamara Keel has been running 2,000 round torture tests for quite a while and credits Todd Louis Green for the idea.
Second, caveats. While our AR counterparts cleaned and lubricated their Smith & Wesson M&P M2.0 Compact before starting the test, we're working straight out of the box. The Compact we're using in this test will begin the torture test as it came from the factory. We'll monitor performance along the way, and if it appears that grime is getting in the way of proper function we'll discuss a field-strip cleaning at the 1,000-round mark. For now, the plan is to run it like it showed up and keep it there.
Third, ammo. We've selected a wide variety of bullet types, weights and profiles from a good number of manufacturers. Full-metal-jacket and jacketed-hollowpoint bullets will make up the mainstay of testing, with some frangible and novel rounds added in for good measure. A minimum of 100 rounds of any one type of ammo will be tested, with bullet weights ranging from 65 grain through 147 grains. Several varieties of +P will also be tossed into the mix. Up for testing are the following:
NOVX 65-grain ARX +P
Speer Lawman RHT 100-grain frangible
Aguila 115-grain FMJ
Barnes Tac-XPD 115-grain TAC-XPD
Sellier & Bellot 115-grain FMJ
Winchester 115-grain FMJ
Federal/American Eagle 124-grain FMJ
Hornady Critical Duty 124-grain +p FlexLock
Magtech 124-grain LRN
Remington Black Belt 124-grain +P JHP
Browning 147-grain X-Point
Magtech 147-grain JHP
SIG Sauer 147-grain V-Crown
Several other varieties may find their way into testing as time and supply allow.
For the purposes of this testing, every round will be documented, and any and all malfunctions encountered will be noted as they occur. We'll be running periodic updates as the testing progresses, and will provide full documentation on how the Smith & Wesson M&P M2.0 Compact performs.
Keep checking
Shooting Illustrated
to see how the M&P M2.0 Compact performs!