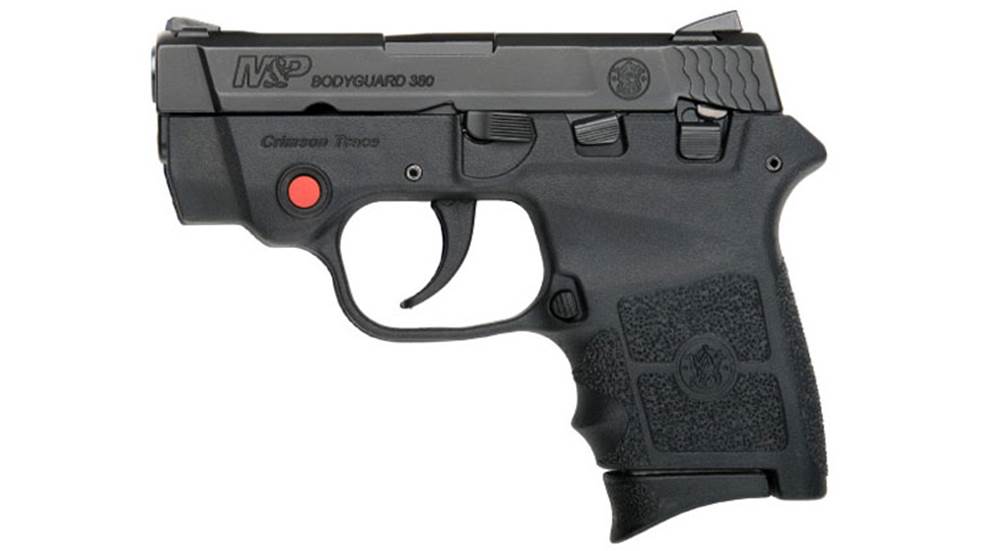 So-called "pocket" pistols in .380 ACP have become ubiquitous in the concealed carry community, from the Kel Tec P3AT that started the 380's revival all the way through the new Glock G42.
Smith & Wesson revamped its own pocket rocket with the addition of a Crimson Trace laser to the newly-M&P-branded Bodyguard earlier this year. Aside from the new internal Crimson Trace laser, it remains the same semi-automatic, hammer-fired double-action pistol with 6+1 capacity. It retains the slide release, manual safety and takedown lever from the Bodyguard 380 as well, so those familiar with the first iteration will be quite familiar with this revamped model.
I had a chance to run the M&P Bodyguard 380 Crimson Trace through a few stages at a media event in July. While I've owned and carried a Bodyguard for years, I hadn't had the opportunity to participate in any sort of competition with the diminutive pistol. While the laser absolutely makes getting on target faster and easier, it doesn't absolve the shooter from having to bring their "A" game as well—let's just say Jerry Miculek is safe from competition from yours truly.
MSRP: $449