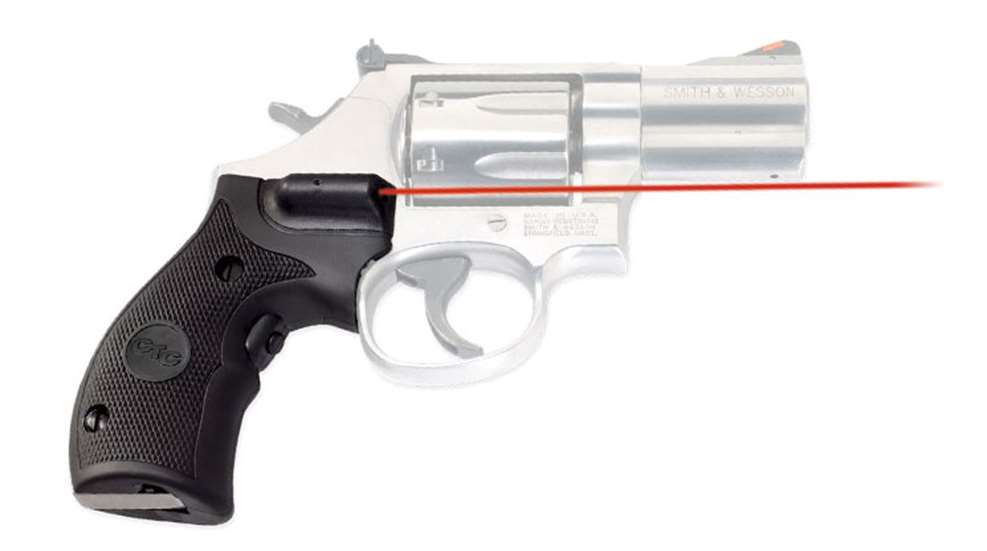 If you carry a revolver for self-defense, chances are it's a Smith & Wesson J-frame or a Ruger LCR. But what if you prefer a larger wheelgun?
Crimson Trace has you covered there. The company offers a Lasergrip specifically for the round-butt K- and L-frame Smiths like the Model 19 and 686 (there are also models for the Square frame K- and L-frames and even the N-frame revolvers, but generally those are a little larger than practical for concealed carry).
The Lasergrip is actuated in the same manner as other Lasergrips from Crimson Trace: As the strong hand assumes a grip on the pistol in preparation for firing, the middle finger rests on the activation button and engages the laser sight. The pressure applied to the grip by the hand is sufficient to activate the laser and keeps it on as long as the pistol is in the hand.
Obviously, the size of the smaller J-frame make that size more desirable for concealed carry, but the greater capacity of the larger frame, combined with the grip size which allows a full-hand grip make the K- and L-frames worth a look. Equipping these larger brothers to the J-frame with a Crimson Trace Lasergrip is a natural step for a defensive handgun.
MSRP: $319.