Midsize/compact pistols fit a weird little niche. They're big enough to shoot comfortably, but small enough to carry concealed (with a little planning). As experienced shooters will tell you, larger guns are generally easier to shoot. But, we can't all carry around a Desert Eagle .50 caliber in a drop-leg holster, so we need more practical alternatives. The guns on this list are beefy enough to not be too snappy but small enough to tuck away if need be. Are there more guns in this class than we've listed here? Sure. But these are some pretty darn good ones.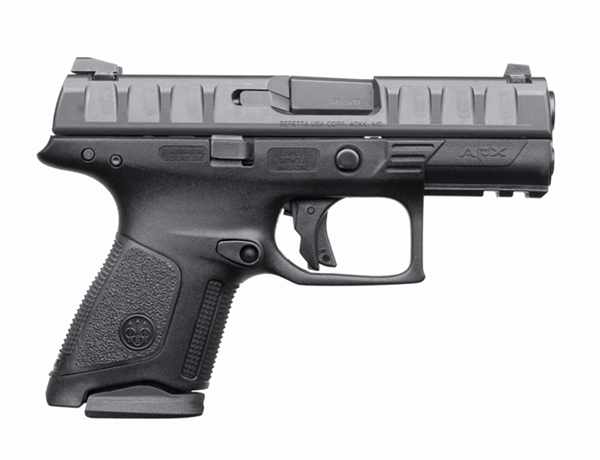 Beretta APX Compact
Featuring a 13+1 capacity in 9 mm and 10+1 capacity in .40 S&W, the Beretta APX Compact carries over many of its big brother's characteristics, just smaller. It sports a 3.7-inch barrel, has an overall length just under 7 inches, and features a highly concealable 1.3-inch width. Racking the slide is super easy with gigantic serrations on both the front and back of the slide. Throw a light or laser on the short Picatinny rail. Though this pistol likely won't win any beauty contests, its price is highly attractive at just $399 MSRP.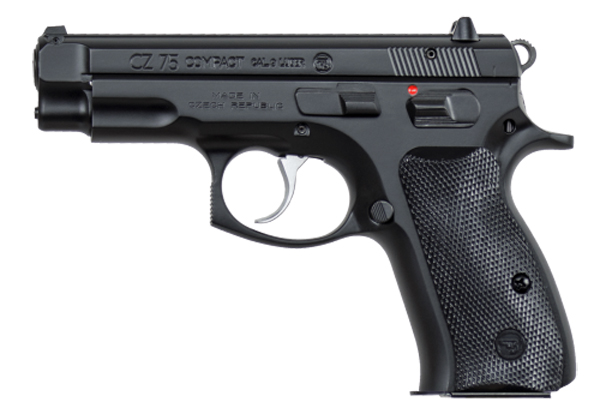 CZ-USA CZ75 Compact
While the name says Compact, the 9 mm CZ75 from CZ-USA is more of a midsize thanks to its 15 round capacity 3.75-inch barrel and overall length of 7.24 inches. The DA/SA hammer with thumb safety gives the shooter options: cocked and locked 1911 style or hammer up DA first shot, SA after. While the CZ75's size makes it easy to conceal, if you're looking for a lightweight shooter, this ain't the gun for you. Its hefty steel construction weighs in at over two pounds empty. But you'll feel less recoil, making it a joy to shoot. MSRP starts at $646.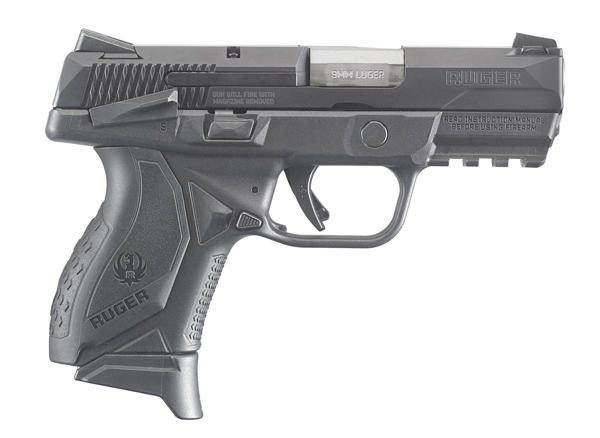 Ruger American Compact
At 17+1 capacity, the 9 mm Ruger American Compact gives you the capacity of a much larger gun but with a smaller frame for easier concealment. The 3.55-inch barrel and overall length of 6.65 inches mean it will tuck into an IWB either appendix or strongside without gouging anything important, and the 1.05-inch wide slide reduces print. Novak LoMount Carry three-dot sights with wide rear notch help with rapid sight acquisition and alignment. MSRP starts at $579.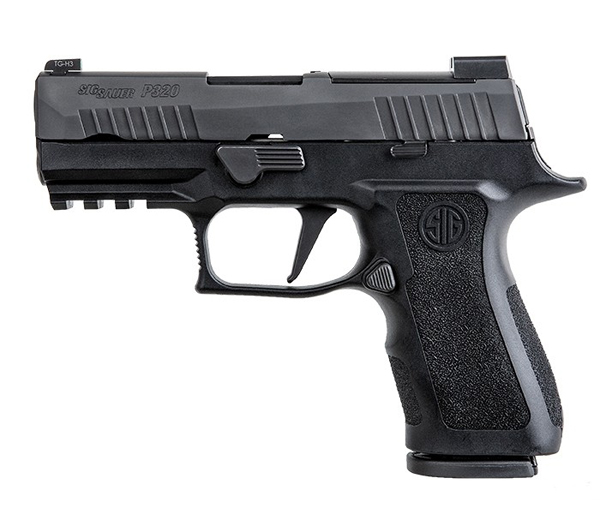 Sig Sauer P320 XCompact
As part of the highly modular P320 line, the SIG Sauer P320 XCompact builds upon the interchangeable design of both the civilian P320 and the military M17 and M18. The XCompact is almost the same as its government-issue brethren, but not quite. While it comes in black instead of coyote, it does carry over the 15-round magazines and the proprietary optics plate cut out for SIG's own Romeo red dots. The trigger is a flat face commonly found on more expensive pistols. Target acquisition is easy with the highly visible XRAY3 front and night sight rear plate. MSRP starts at $679.99.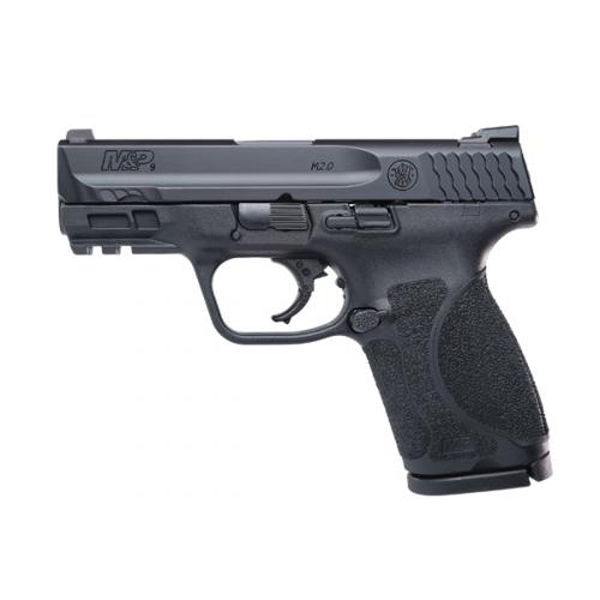 Smith & Wesson M&P M2.0 Compact 3.6
It says "Compact," but is more of a midsize compared to its little brother (M&P Shield) and big brother Smith & Wesson M&P9 M2.0 full-size. Its capacity – 15 rounds – and overall length – 6.8 inches – land it firmly in the midsize category. This highly popular Military & Police (thus M&P) pistol starts with a polymer frame and steel slide with aggressive rear serrations shrouding a 3.6-inch barrel, an updated trigger and tougher grips, and an optional safety for those who like that sort of thing. Add an accessory on the short Picatinny rail. MSRP starts at $569.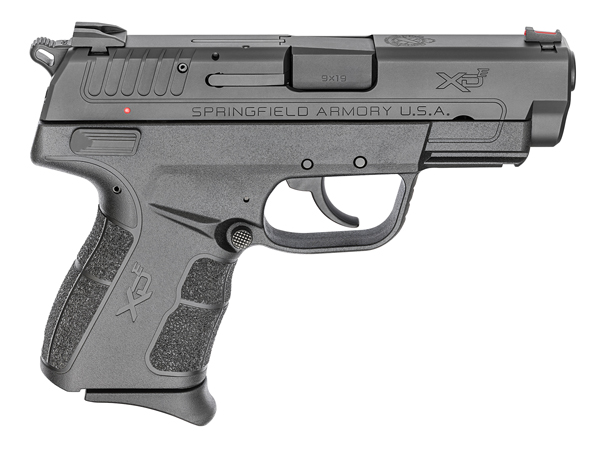 Springfield Armory XD-E 3.8-Inch
The Springfield Armory XD-E comes in many forms/barrel lengths, but for the midsize category, we'll talk about the 3.8-inch barrel. This 9 mm bucks the modern carry gun trend by throwing back to the DA/SA days with a hammer-fired setup reminiscent of 1911s, complete with decocker and thumb safety. Proudly touted by Springfield as the smallest single stack, hammer-fired handgun on the market, the XD-E comes with an 8-round mag and a 9-round extended mag so you can decide if you're more concerned about capacity or concealment. MSRP starts at $542.