We've all heard the adage, "you get what you pay for." Is it true? In some cases, no. But, in other cases, truer words have never been spoken. Such is the case when it comes to strong, sharp, ultra-reliable EDC knives. Does that mean you have the shell out a cool grand to get a great knife? No, but more expensive knives tend to last longer and perform better when needed. That said, here are six recommendations for top-of-the-line knives that get the job done.

Zero Tolerance Model 0393GLCF
As Lexus is to Toyota, so is Zero Tolerance to parent company Kershaw. Both are excellent cars/knives, but the latter of each pair is a step up in a whole host of ways. The Model 0393GLCF manual folder with open assist features a Rick Hinderer signature "spanto" blade shape for improved cutting power and a sturdy tip for piercing tough objects. The knife can be held in either pocket with a reversible clip. And you won't lose it in the dark, thanks to a glow-in-the-dark carbon fiber handle. MSRP is $375.

GiantMouse ACE Sonoma – TI PVD
If nothing else, GiantMouse gets kudos for their amazing name, but the Sonoma – the latest venture of their ACE lineup – proves they are far more than just clever marketing. Named after the region in GiantMouse's home state of California, this folding knife starts with a 3.4-inch stonewashed Böhler M390 MICROCLEAN stainless steel blade housed inside a titanium frame lock handle, all held to your pocket via a milled titanium clip, which is swappable for a deep concealment clip, if preferred. The pivot mechanism slides effortlessly on a set of ball bearings. MSRP is $265.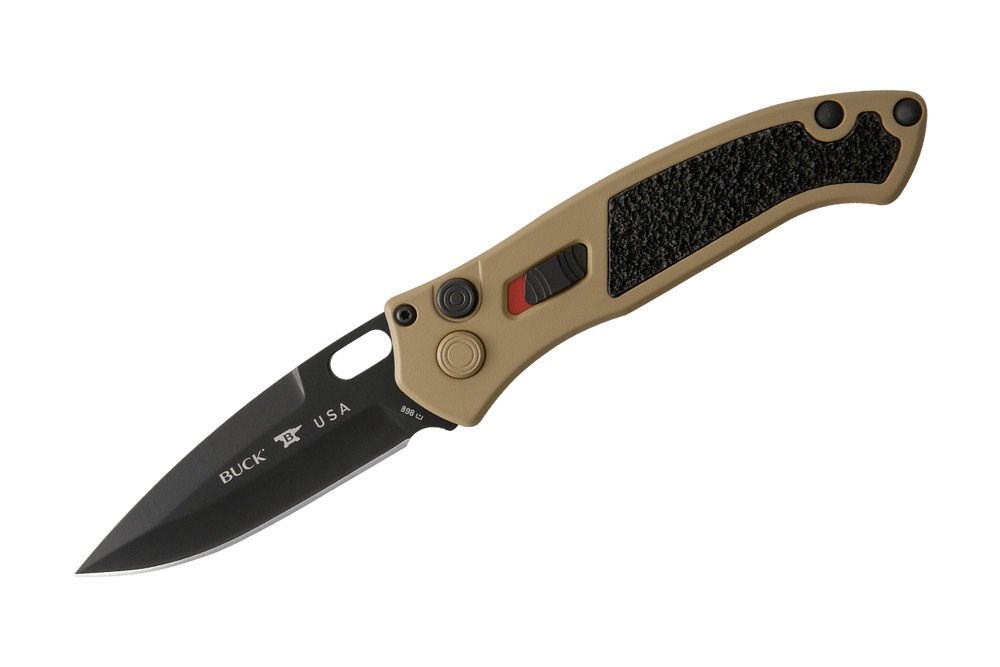 Buck 898 Impact
Long known for high-quality blades made right here in the USA, Buck Knives' first automatic knife, the 898 Impact engages at the push of the side button and locks open. The button lock style helps prevent the knife from deploying accidentally, especially important when carrying in a pants pocket. The 898 Impact's blade is 3-1/8-inch S30V steel honed to a drop point and housed inside a Cerakoted 6061 T6 aluminum handle, all held to your pocket by a discreet right-hand clip. MSRP is $220.99.

Spyderco Caribbean G-10 Black/Yellow Leaf
Sometimes, a knife features amazing cutting prowess and shows a bit of flare along the way. Such is the case with the Spyderco Caribbean G-10 Black/Yellow Leaf, part of the Salt Series inspired by the ocean and water lifestyle. Available in either PlainEdge or fully serrated SpyderEdge, the 3.7-inch LC200N steel blade is housed in a vibrantly colored handle featuring scales crafted from layered black and yellow G-10. Carry it in either pocket with a reversible clip. We are fairly certain you'll never lose this knife in the dark. MSRP is $310.50.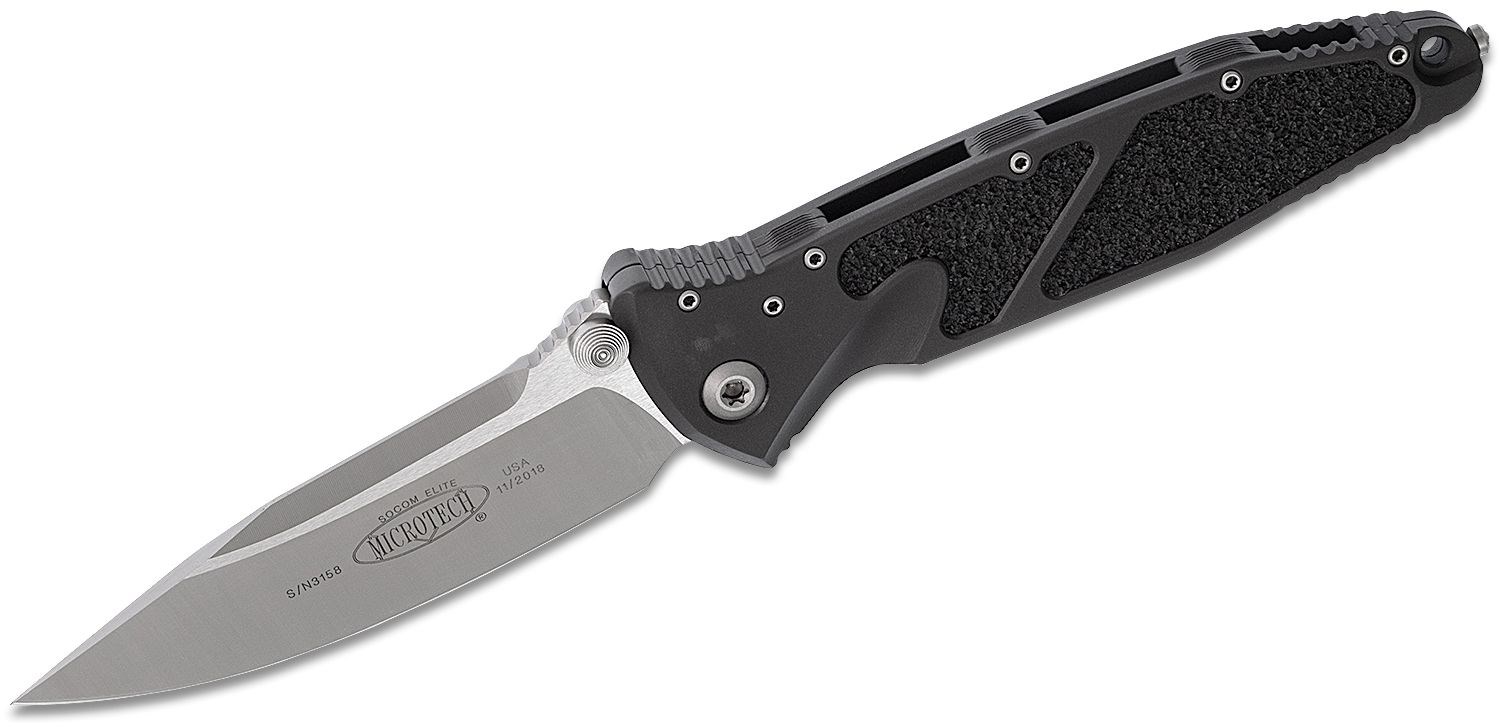 Microtech 160-4 SOCOM Elite
Since the original SOCOM came out in 1996, Microtech has steadily added to the line, each version better than the last. The 160-4 SOCOM Elite continues that tradition with its unique handle design that Microtech claims molds better to your hand than other similar knives. The large opening and closing studs on the sides of the 4.05-inch blade make for easy operation, even with gloves. The clip point blade is then held open by a stainless-steel frame liner inside an aluminum frame with textured inserts. MSRP is $289.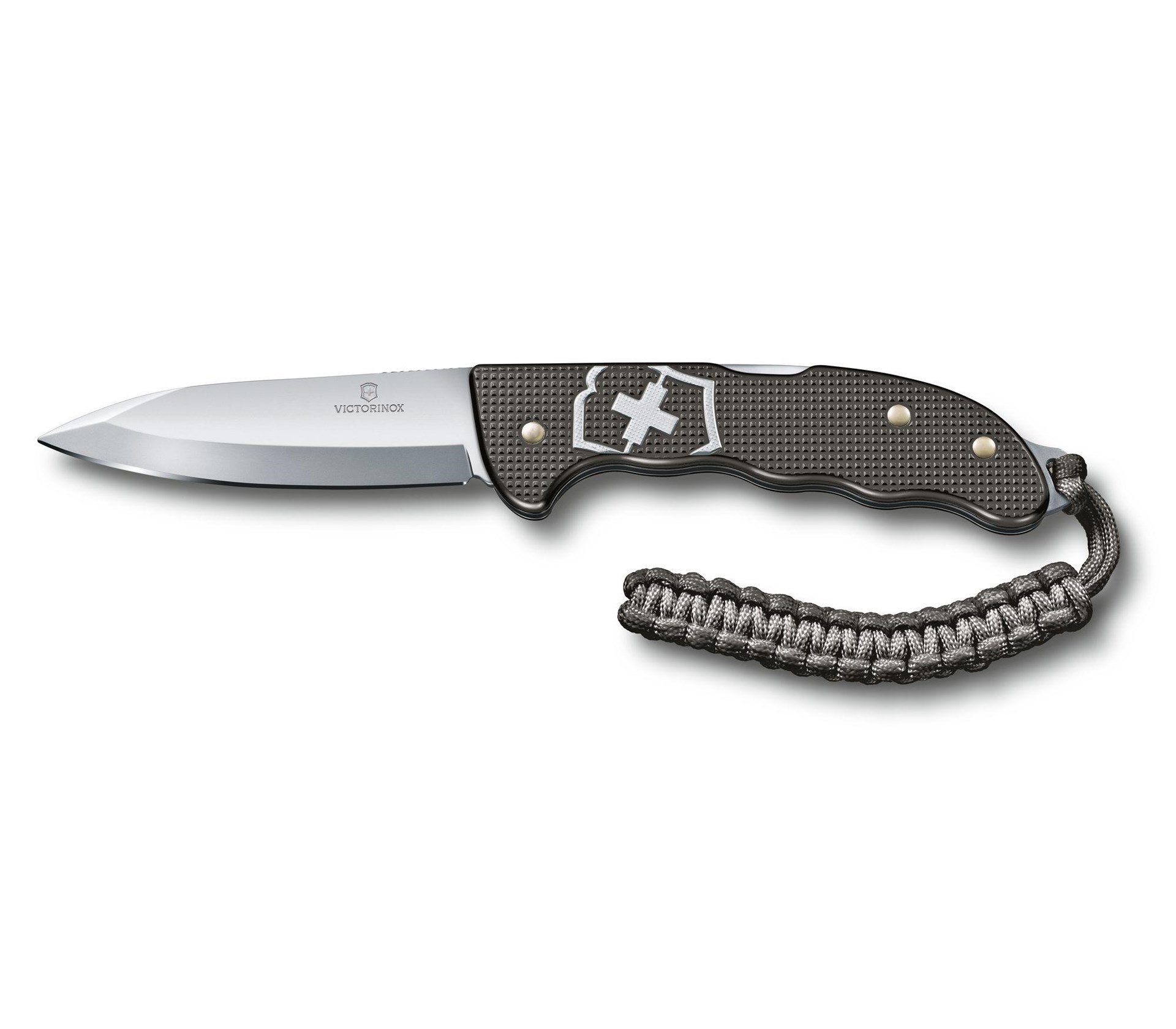 Victorinox Hunter Pro Alox Limited Edition 2022
From the company that brought us the venerable Swiss Army Knife comes the Victorinox Hunter Pro Alox Limited Edition 2022, a freshly colored take on an EDC knife they introduced a few years ago. While aside from the Swiss Cross logo on the handle, the overall design is not the least bit flashy – in fact, it's typical Swiss subdued – a few features stand out that make this worth a glance. First, it's one of the slimmest EDC knives on the market, so it fits easily into a pocket or bag. Second, how often do you do see an EDC knife with paracord? All this and more capped off by a limited edition Thunder Gray color scheme. MSRP is $130.