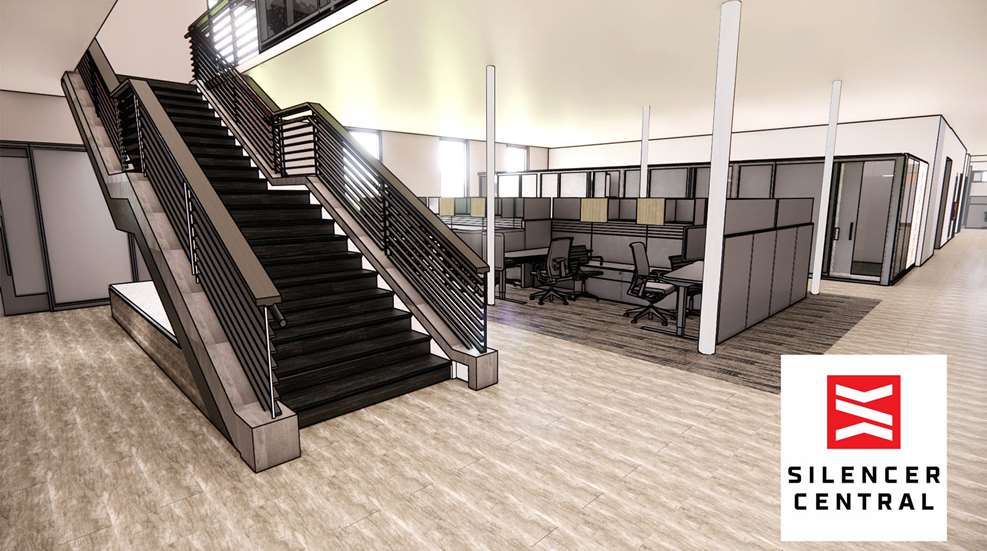 Silencer Central held a grand opening of its new headquarters in Sioux Falls, SD, on June 28 and invited the entire community to attend the celebration. Guests had a chance to tour the new space, but the event offered much more than just a look at the new 35,000-square foot building that now houses the firm's offices, storage facility, production center and shipping center.  
A ribbon-cutting ceremony launched the event, followed by the opening of food trucks, a beer tent and finally a concert by Silencer Central ambassador and country music artist, Tyler Farr. With chart-topping tunes that include "Redneck Crazy" and "Whiskey in My Water" the concert sold out early.
"It's an exciting and humbling time for Silencer Central," said Brandon Maddox, CEO of Silencer Central. "When we first opened our doors in 2005, we always dreamed of expanding and growing our business, and now it has become a reality."
The increased warehouse, manufacturing and headquarters space is located on 11.5-acres and allows the company to address skyrocketing demand for suppressors nationwide. Maddox told a local reporter in late 2020—when the move into a building that once housed a Cigna Home Delivery Pharmacy was originally endorsed by local officials—that, "In the last year our sales have tripled, probably about a 300-percent increase."
Expansion plans were released in early 2021, with $7 million in renovations and construction beginning that spring. The increased footprint is a far cry from the company's modest launch in 2005 as South Dakota Silencer, specializing in regional sales. The firm rebranded in 2020 and expanded operations to serve all regions where suppressors are legal.
Silencer Central delivers suppressors directly to customers in the 42 states where suppressors are legal using streamlined purchasing, processing and shipping systems.