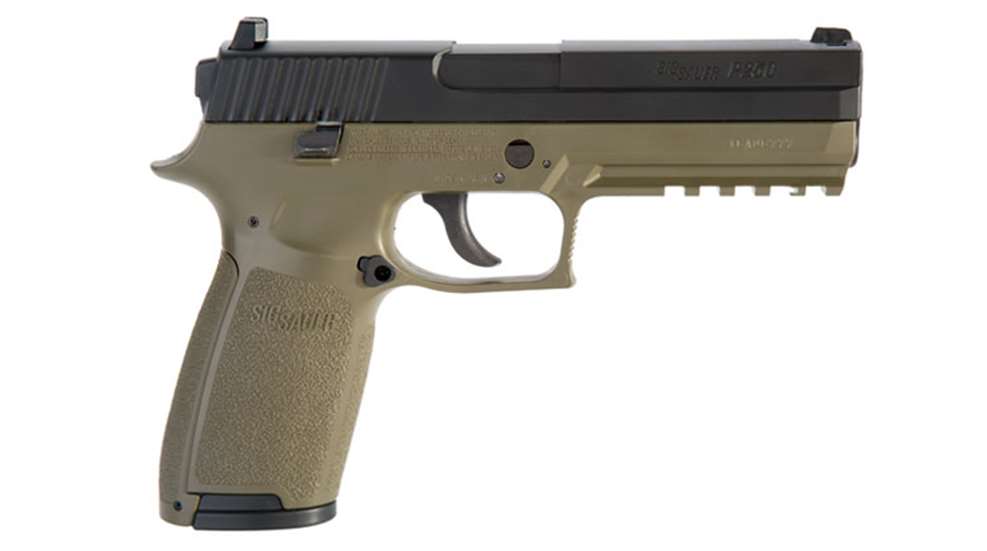 As with most shooting enthusiasts, my fascination with BB guns changed when I became old enough to purchase a firearm. Much like one discards a bicycle after obtaining a driver's license, the familiar Daisy air rifle fell out of favor once I discovered the siren call of handguns and rifles. Thinking air-powered arms to be more of a child's domain, I—like many others—turned my attention to gunpowder-fueled variants and rarely looked back.

In the meantime, though, the world of the air gun has undergone radical changes. Air- and CO2-powered arms have become more serious, increasing velocity and accuracy over the spring-powered versions of my youth. SIG Sauer launched its air gun line last year, offering the company's popular P226 pistol as well as the exciting new MPX and MCX rifles, pistols and SBR offerings in air-powered form. The CO2-powered air gun has arrived, and in an interesting new form.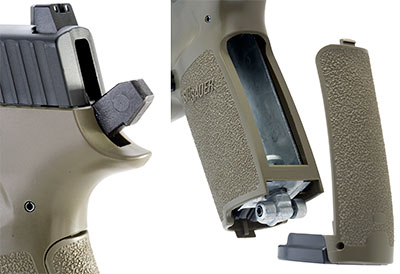 At first glance, it's not unreasonable to wonder why we're showcasing an air pistol. Shooting Illustrated is dedicated to home- and self-defense applications, and generally air-powered arms aren't thought of for those tasks. There is an important niche SIG air guns occupy, though: Training. While, of course, nothing beats time on the range with the handgun you carry for defense or the carbine you keep at home, real life often intrudes, whether in the form of a torrential downpour that closes your local range, ammunition shortages or simply not having the time to get to the range on a regular basis.

That's where air power comes in quite handily. For a tiny fraction of the cost of centerfire pistol ammo, an air gun can be shot all day long—in your backyard, basement or garage (with an appropriate backstop). A quick search shows match-quality .177 pellets available at less than a penny a round in bulk, and they take up a lot less room on the shelf, too. Most locales allow non-firearm shooting on one's property (always check local laws first), and with a minimum of material (we'd suggest phone books, but no one uses those any more…) a safe backstop can be constructed indoors. SIG even offers air-gun-specific steel targets for those practicing in the backyard.


Naturally, there are a few caveats. SIG air guns are, to even the casual gun enthusiast, indistinguishable from centerfire arms at any sort of backyard-to-backyard distance. Be aware how it might come across to your neighbors if you set up what looks to be a shooting gallery in your back 40. Also heed the manufacturer's instructions on any steel targets: Quite often there are restrictions on what projectiles can be safely used, as steel BBs have a nasty tendency to bounce back at the shooter—the "you'll shoot your eye out" from "A Christmas Story." Lastly, Rule 4 is entirely applicable with .177 pellets as with any projectile. Know how much force is imparted in the pellets you fire and plan your backstop accordingly.

Once you've created a safe place to shoot, though, you can really reap the benefits of the SIG air gun line. Designed to mimic its centerfire brethren, the P250 ASP is similar in size and heft to the P250 handgun, meaning you can use the same holster and practice your draw stroke confident that it will translate to your defensive pistol. Learning to draw from concealment and fire effective shots on a target can be a daunting task, and starting on that journey with an air gun can increase your willingness to practice more. That's always a good thing. You can practice your draw, getting on target faster, shooting while moving and many other vital skills—all in the comfort of your own home. It's hard to imagine a better training tool.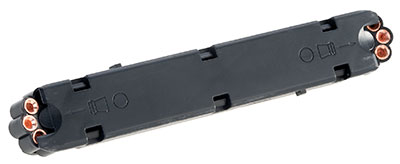 On the range, the P250 ASP performed as expected. SIG has done yeoman's work ensuring the company hires the best in the business at what they do, and the air gun line is no exception. No glitches of any sort were encountered in several hundred rounds of testing, and while the CO2-powered air pistol didn't quite match the manufacturer's velocity specifications, it did offer consistent power.

Just a few items to note from our (admittedly limited) time on the range with the P250 ASP. First, the velocity readings are more of a guideline than an absolute number. While SIG claims velocity can approach 500 fps, we saw pellets moving much closer to 300 fps—and rapid decreases in velocity as the CO2 depleted. This is par for the course with any air gun using CO2, and is a trade-off for allowing a faster rate-of-fire. When the CO2 runs out, you'll know it immediately, as it makes a very distinct sound not unlike that of a squib in a centerfire pistol. Replace the CO2 canister and all is well once again. Lastly, given the bulk storage conditions of the pellets, slight deformities in projectiles can occur, resulting in pellets getting "stuck" in the magazine.

Don't scoff at air guns. SIG's line of CO2-powered pistols and carbines offer tremendous value for training in and around the home, and the "bang-for-the-buck" just can't be beat. Perhaps best of all, you can leave the earmuffs off.