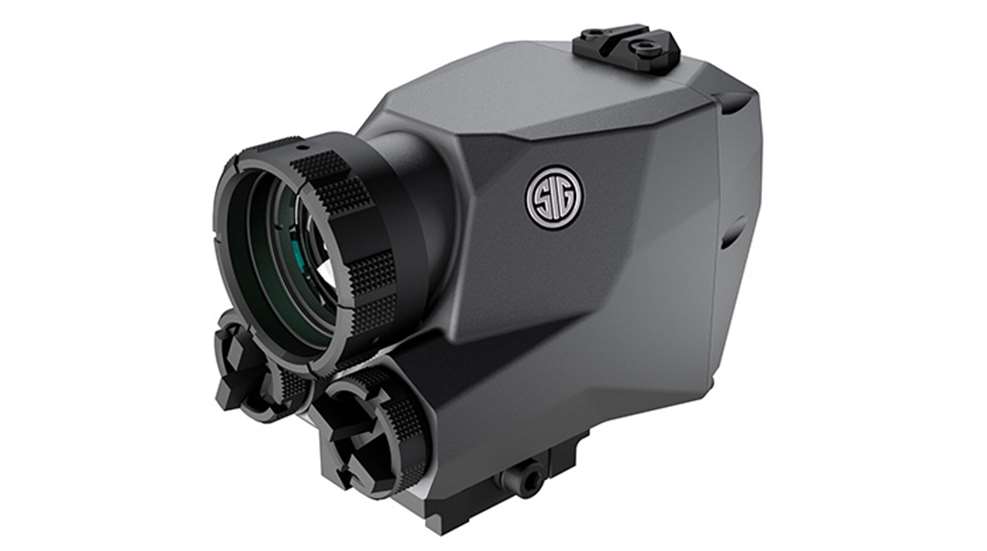 Have the science of thermography on your side with the ECHO1 Digital Thermal Imaging Reflex Sight from SIG Sauer. The ECHO1 is perfect for home defense, law enforcement and military, search and rescue and hunting. It operates like a conventional reflex sight, meaning operators use both eyes for fast and intuitive target acquisition with heighted situational awareness.
The ECHO1 can help users in the dead of night, give hunters the ability to spot game through fog and dense foliage, and allow search and rescue crews to find survivors through dust and haze. To help better find targets, this thermal sight features eight different display modes, such as "White Hot" and "Black Hot", to enhance display clear and distinguishable contrasts against the background.
"The ECHO1 fuses the fast target acquisition and simplicity of a reflex sight with the latest thermal imaging technology to bring you the most innovative Thermal Reflex Sight on the market," said Andrew York, president of the Electro-Optics Division at SIG Sauer. "This is a true game changer… and just really fun to use when hunting hogs and predators."
The SIG ECHO1 has five default reticles with the ability to design and upload more at www.sigoptics.com; it can take pictures in a single image or burst mode; a color LCD display is standard on each sight for day or night direct-view targeting and it features a top-mount peep sight and ROMEO1 adapter plate for backup sights. The ECHO1 can detect thermal radiation from up to 1,000 yards out and can measure target range up to 300 yards. It is IPX-6 waterproof, has an eight-hour minimum runtime and has a 1x/2x magnification.
The USA-made sight is dismissing the assumption that thermal imaging is a tool of the night. Day or night, users will find a variety of reasons to use the ECHO1 to gain a clear and fast target acquisition.
MSRP: $3,124.99