Don't settle for one, or two, or even five holster options for your Sig Sauer P225-A1. Why would you when DeSantis has a line of 13?
From your waist all the way down to your ankles, DeSantis' new line of holsters for the Sig P225-A1 lets your carry your firearm the way that works best; their long list of options truly allows for confident concealed carry. Some of the new holsters include:
The Thumb Break Scabbard rides high for the optimum draw and remains concealable. The tension device on the Scabbard secures it to the user's belt, while the thumb break and exact molding keep it stealthy hidden. It fits belts up to 1.75 inches wide, is available with or without suede, and comes in plain to a basket weave finish. MSRP $76.99.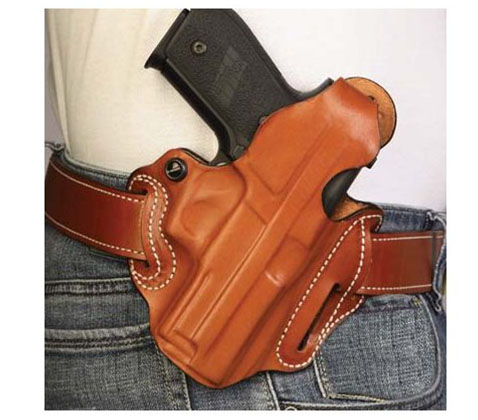 The Apache Ankle Rig is the most useful anklet on the market. It's wide, elasticized leg band largely eliminates the unwanted rocking motion commonly associated with ankle carry. The Apache is lined with sheepskin for comfortable wear all day, and of elastic to fit as snug as the wearer prefers. MSRP $57.99.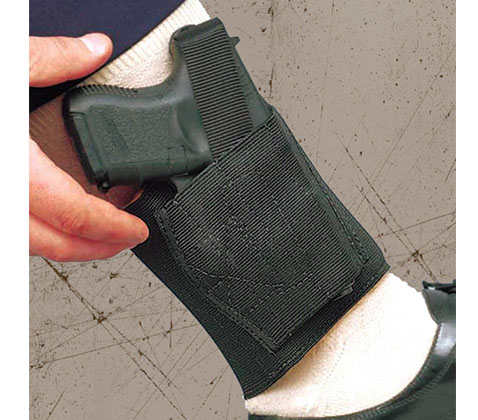 Another holster in DeSantis' new Sig P224-A1 line is the Invader. The Invader is a secure and comfortable inside-the-waistband holster. It's made of edge bound neoprene for longevity, ballistic nylon as well as other synthetic materials. The formed holster portion is made of thermo-molded Kydex and the C-clips are made of glass reinforced nylon for lasting durability. MSRP $45.99.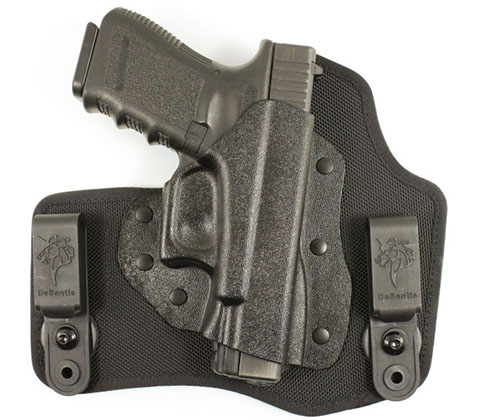 If Mini Scabbard is your name than minimalism is your game. The Mini Scabbard is a holster that's been reduced to the bare essentials while staying true to DeSantis quality. The exact molding and adjustable tension of the holster keep it secure during draw and re-holstering. It fits belts up to 1.5 inches wide and is available in black or tan unlined leather. MSRP $61.99.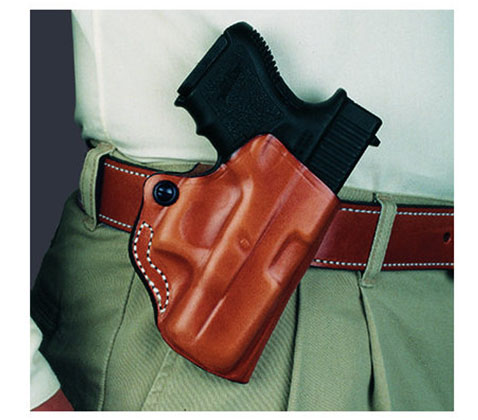 Visit DeSantis for a complete list of their new holster for the Sig Sauer P225-A1.