by
posted on January 25, 2019
Support NRA Shooting Illustrated
DONATE
Kel-Tec brought one of the belles to the SHOT Show 2019 pistol ball. It's a .22 LR pistol and it looks a little funny, but truly, it's what's on the inside that counts.

The CP33 is a regular handgun, but one in which you can load 33 rounds in each standard magazine (hence the name). An extended magazine with a 50-round capacity will also be available. Once loaded, you can keep on shooting until you wonder if you're ever going to run out of ammunition. As the gun itself is relatively heavy, there's almost no recoil, making it a very fun plinker in .22 LR.

How does the CP33 do it?

Let's start with how pistol magazines work generally.

The skinny single-stack magazine is a familiar concept, where one round sits vertically on top of the other. They're common in .22LR pistols and, of course, are well known via the venerable 1911 platform. And the fatter double-stack magazine, with rounds sitting in two, enmeshed columns to feed up into the gun, is also quite common. They're what's in almost every higher-capacity handgun on the market today. But they aren't the only ways a magazine can be set up to work.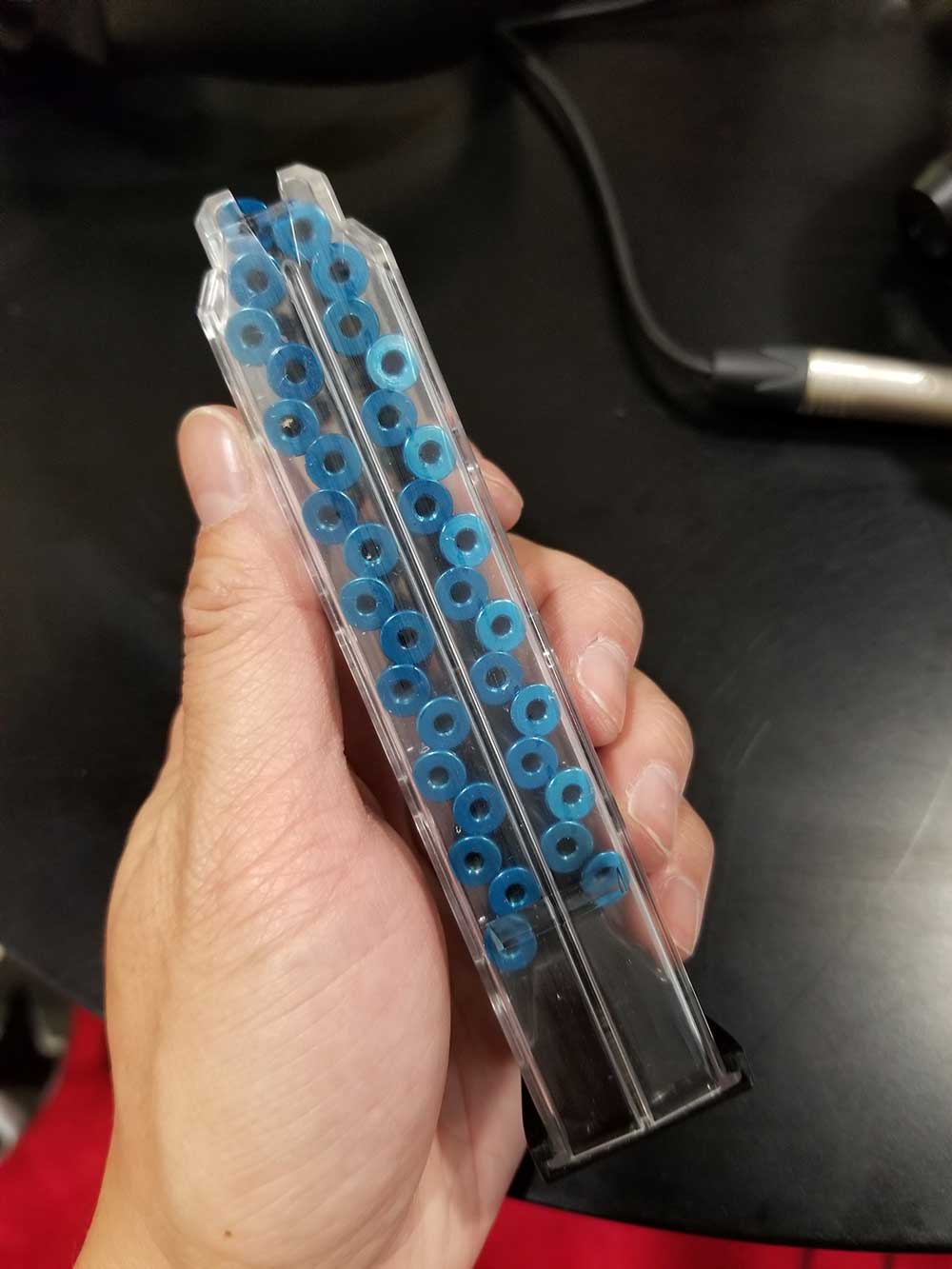 Last year, SIG SAUER reintroduced the stagger stack or 1.5-stack magazine to the world with its P365. That type of magazine works by setting pushing rounds through a zig-zag pattern. As you might expect, they straddle the line in width between single- and double-stack magazines.

The CP33 boasts a quad-stack magazine. At first glance, it's as mind-blowing as you might expect. Upon closer inspection, it's brilliant. Kel-Tec has essentially placed two stagger-stack magazines side by side, and they stagger feed into the top of the magazine where one round is dispensed at a time. It keeps the magazine, and therefore the grip, as slim as possible, while allowing for an incredibly high capacity.

MSRP is expected at $475 for this fun little engineering marvel.