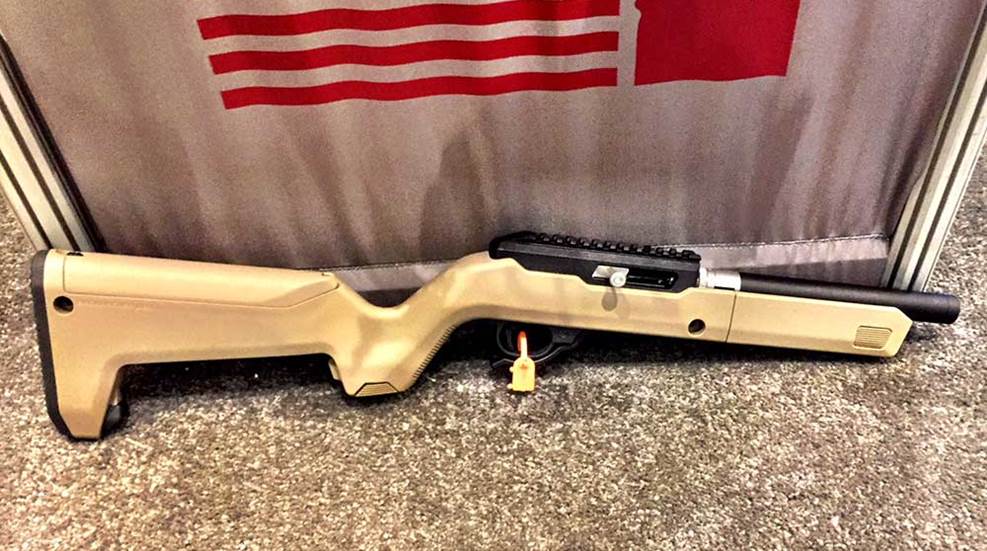 One list certainly isn't enough to contain all the interesting new items we have seen at SHOT Show 2018, so we're going to give a rundown each day of five things that really captured our attention. Here are five more cool things Shooting Illustrated found at SHOT Show on Day Two. Check out our list of Day One Floor Finds here.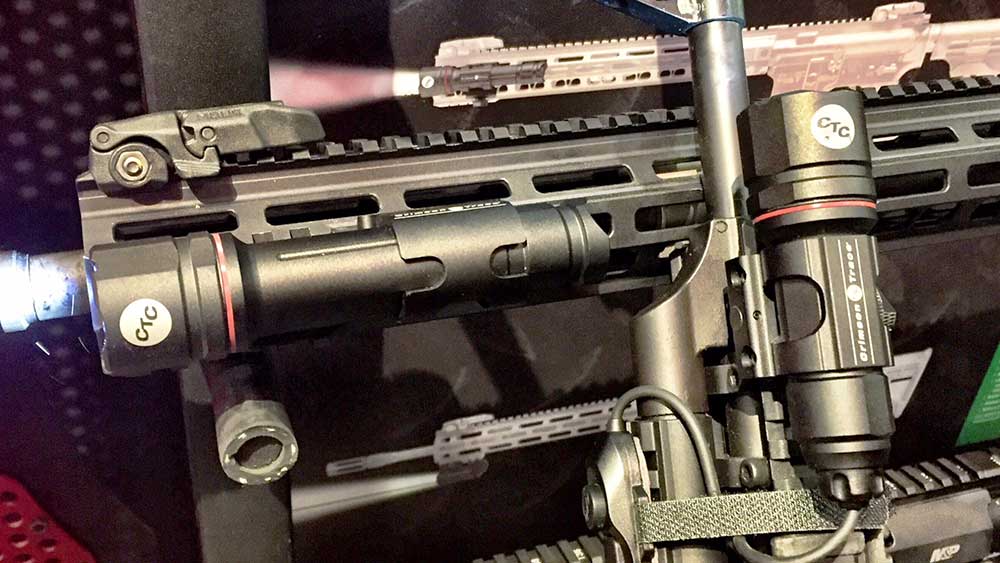 Crimson Trace Tactical Lights

New for 2018 (and kept a closely guarded secret!) are a new series of weapon-mounted and hand-held lights from Crimson Trace. Featuring output up to 900 lumens and having the ability to switch between handheld and mounted on a firearm, MSRP was not available at press time.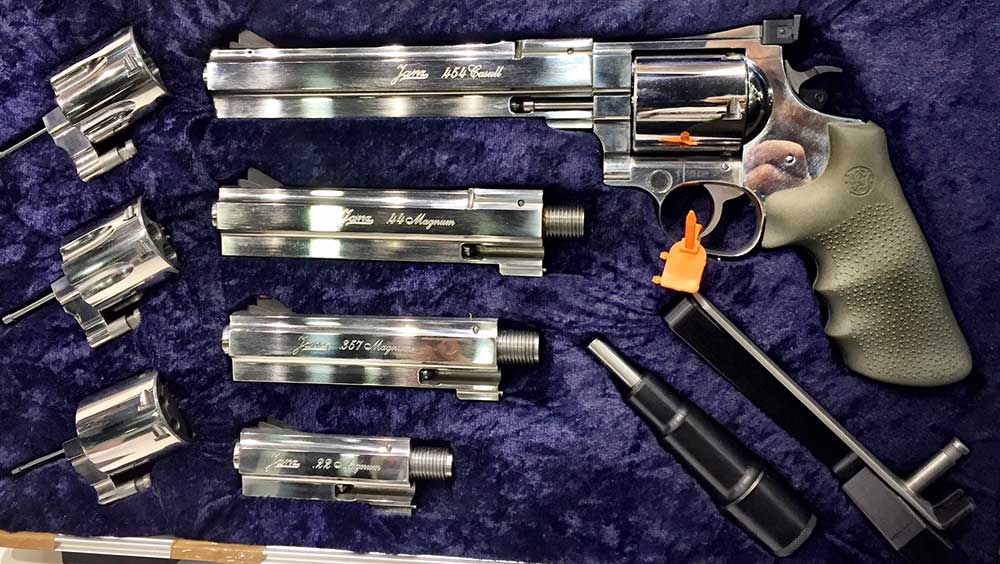 Janz Revolver Type S + EM-S

Sometimes, you see something that catches your eye, like a Lamborghini or Rolex, because it's breathtakingly beautiful and orders of magnitude out of your range. The Janz revolver is such an item, with combination packs that include multiple barrels and chamberings. Each combination is chosen by the shooter, and calibers from .22 LR to .454 Casull are available. Price varies according to frame size, number of barrels and other factors, but expect to pay somewhere in the vicinity of a Toyota Camry.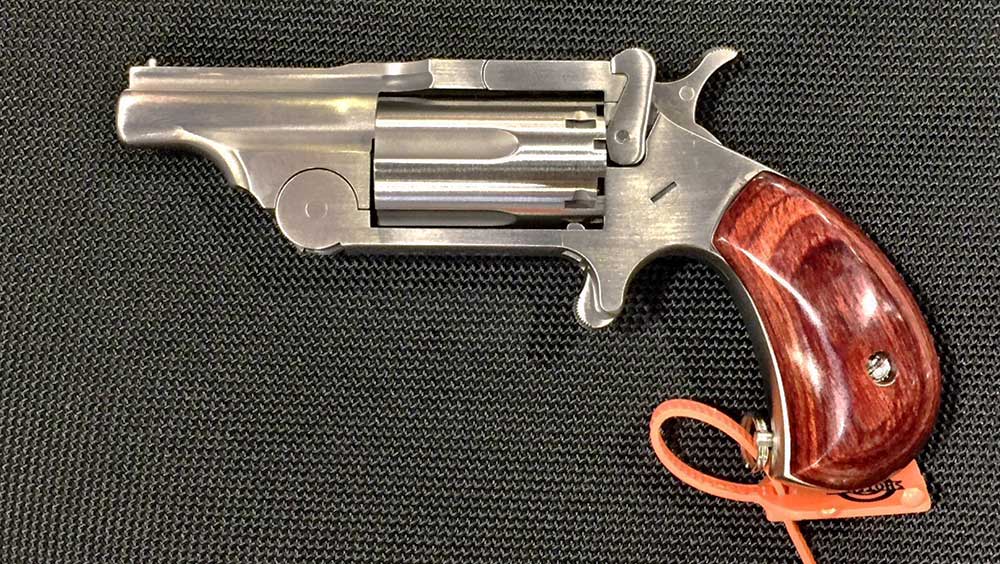 North American Arms Ranger 2

The micro-revolver series from North American Arms comprises some of the smallest working firearms extant. A significant complaint on the mini-single-action pistols is the reloading time—one needs to remove the cylinder entirely from the frame to reload. With the Ranger 2, spent shells are ejected as the revolver hinges, much like the Schofield revolver. MSRP is $479.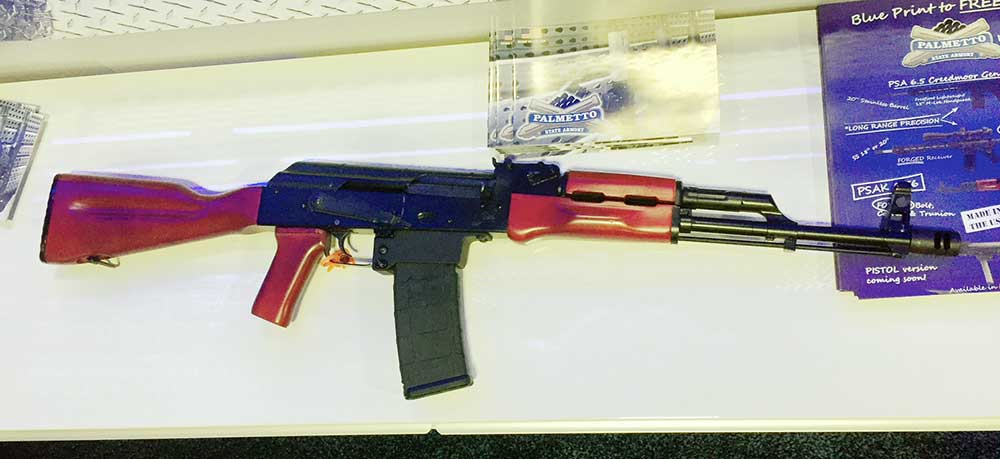 Palmetto State Armory PSAK 5.56 

We've seen plenty of AR-15-style rifles chambered in 7.62x39 mm. Now, there's an AK-47-pattern rifle chambered in 5.56, the PSAK 5.56. Featuring a forged bolt, carrier and trunnion, the PSAK 5.56 accepts standard AR-15-style magazines. MSRP has not been determined as of press time.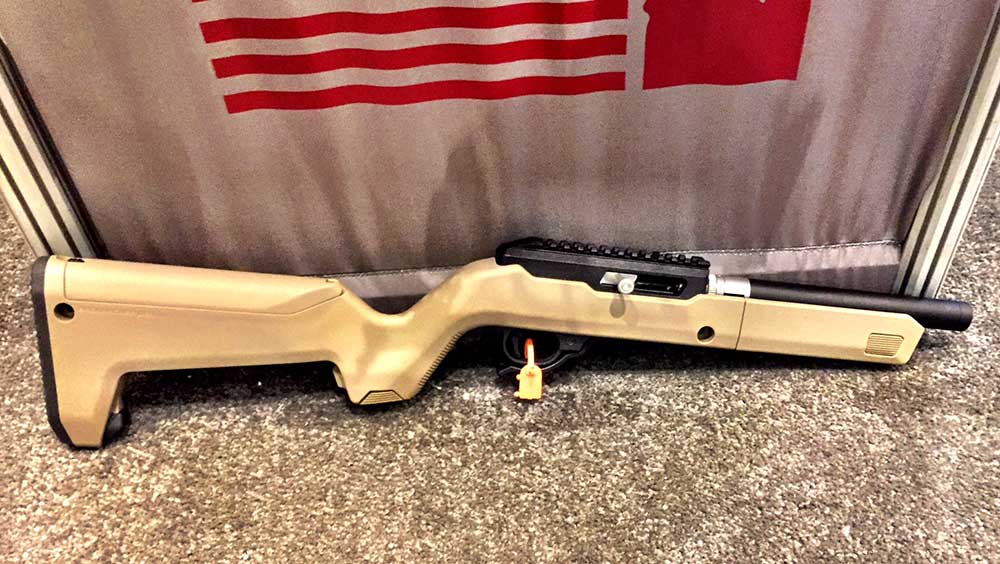 Tactical Solutions X-Ring Takedown SBR

Yes, it will require a tax stamp, but dang, just look at the X-Ring SBR. Featuring the Magpul Backpacker takedown stock, extended magazine release and 9-inch threaded barrel, the X-Ring SBR is about as compact as it gets for a .22 rifle. MSRP is $1,135, and the gun is available in black, green, tan, silver and gray.