by
Shooting Illustrated Staff
posted on January 17, 2017
Support NRA Shooting Illustrated
DONATE
Part One of our highlights reel from the SHOT Show Industry Range Day can be found here.

Shooting Illustrated
 joined manufacturers, writers and editors from all around the country and globe at the annual
SHOT Show
Industry Day at the Range, where we got our hands on the latest and greatest from firearms and accessories manufacturers for 2017. Here are five more highlights fresh off the range: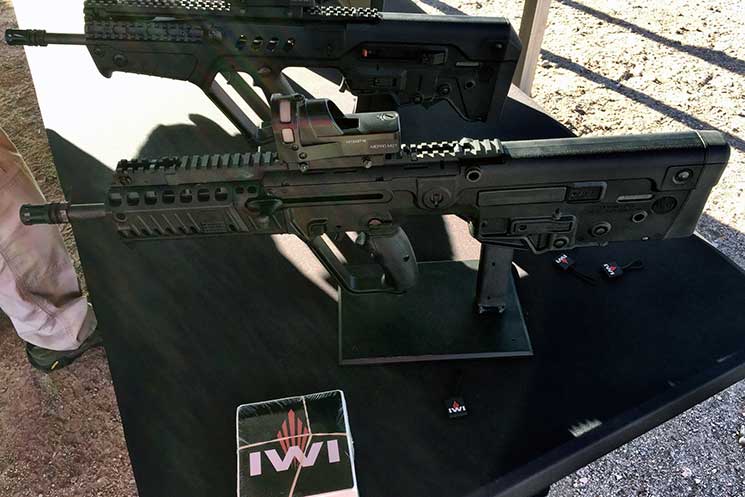 The Tavor X95 from Israeli Weapons Industries, Shooting Illustrated's Golden Bullseye winner for Rifle of the Year for 2017, features a number of caliber expansions for 2017. In addition to the 5.56 NATO introduced last year and a new .300 BLK conversion kit, a 9 mm pistol-caliber carbine version is also out: the XB17-9.

This new iteration of the X95 features many of the same highlights as the 5.56 NATO model, including a new fire-control pack, ambidextrous magazine release and a forearm with three separate Picatinny rails. However, the 9 mm carbine takes IWI Colt-style steel magazines, which feature a capacity of 32 rounds. The gun features a 17-inch barrel and sells at a suggested retail price of $1,999.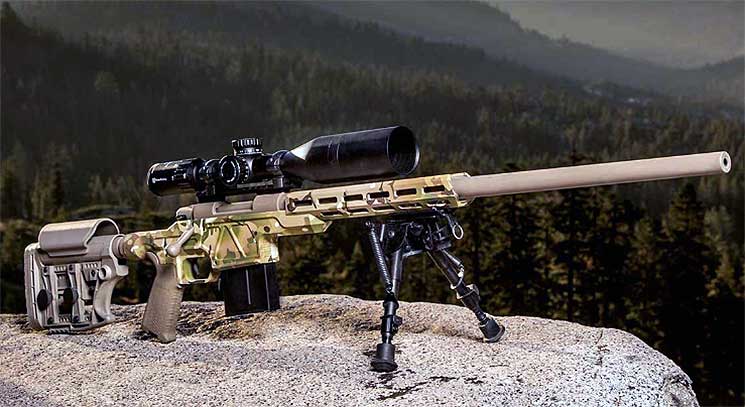 The new Howa Chassis Rifle takes the basic Howa action and beds it into an aluminum chassis made by Accurate-Mag with a free-float M-LOK compatible forend and a Luth AR MBA-3 buttstock on a 6-position buffer tube. The gun comes in .223 Rem., .243. Win., 6.5 Creedmoor or .308 Win. and accepts AR-style furniture for further customization.

The gun also features an adjustable length of pull and comb height and uses AICS-style magazines. Threaded barrels, heavy barrels and standard-profile barrels are all available, as well as 22- or 24-inch barrels. a 26-inch barrel is optional for the 6.5 Creedmoor and .308 Win. models as well. Retail prices start at $1,239.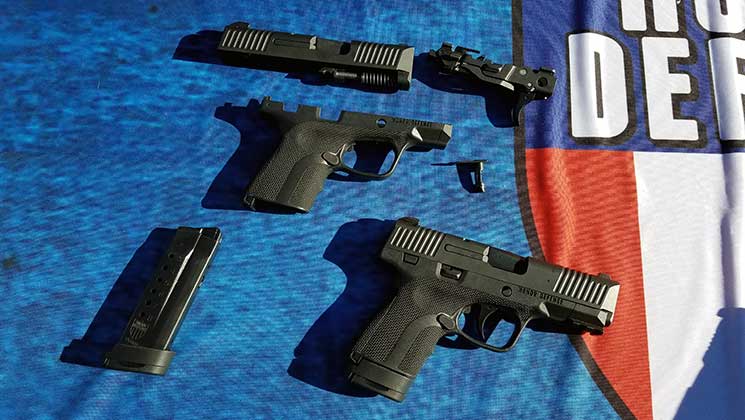 Honor Defense was another notable presence at the 2017 Range Day. The Georgia-based startup made its debut at the 2016 SHOT Show and has emerged to be a serious player in the concealed-carry market. The company launched with its flagship Honor Guard sub-compact pistol last year. Since then, it has added models with the integrated F.I.S.T. standoff frame for close-quarters shooting, as well as long-slide models for more range-friendly shooting. Stay tuned for a review in an upcoming issue of Shooting Illustrated.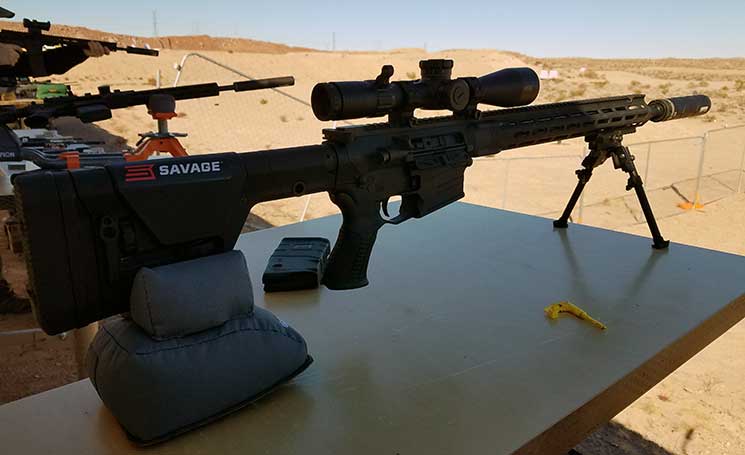 The first AR line from Savage Arms made its public debut at the 2017 SHOT Show Industry Range Day, and one of the models in attendance was the MSR 10 Long-Range in .308 Win. This new rifle features a compact frame and includes a non-reciprocating side-charging handle for easy loading. Some upgrade features include a Blackhawk AR Blaze two-stage trigger and a Magpul PRS buttstock. The rifle also features Savage's 5R rifling in a 20-inch barrel surrounded by a free-float M-LOK-compatible rail. The suggested retail price on this new rifle is $2,284.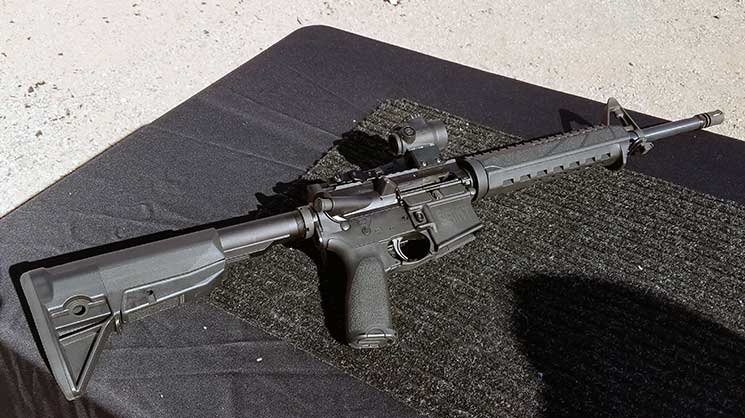 Another well-covered AR introduction this year is the Saint from Springfield Armory, which Shooting Illustrated reviewed immediately after its introduction in November 2016. A few nice qualities set this rifle apart from others in the marketplace. For one, it comes standard with a mid-length gas system and a Bravo Company handguard, pistol grip and buttstock for a quality furniture upgrade. Another novel feature is the company's Accu-Tite Tension system that's designed to tighten up space between the upper and lower receivers, thus improving accuracy. The suggested retail price on the new Saint is $899.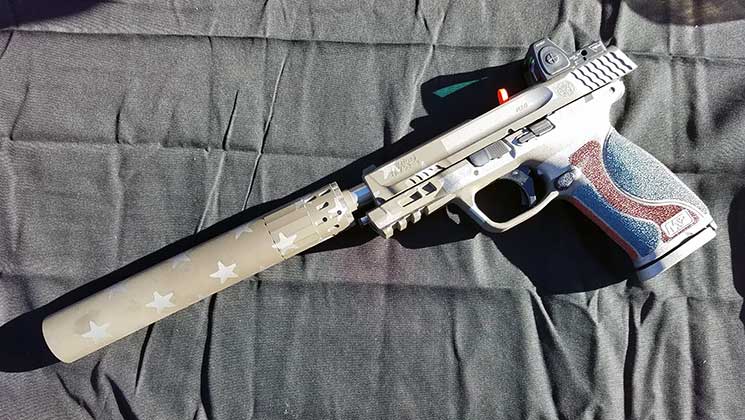 Finally, the All-American Dream Gun was the star of the show at the Smith & Wesson booth. A result of a collaboration between Smith & Wesson and Brownells, the dream gun is a new S&W M&P M2.0 in 9 mm with heavy customization in the trigger and sights, as well as an emphasis on silencing and patriotism. The gun features an Apex Tactical AEK trigger and a slide milled to accept the Trijicon RMR LED micro red-dot sight. Finally, to put it all together into a complete, patriotic package, Brownells asked Battle Arms Development to add a lot of red, white and blue all over the finished product. Unfortunately, this gun won't be offered for commercial sale, but it's certainly something to strive toward.