by
Shooting Illustrated Staff
posted on August 26, 2020
Support NRA Shooting Illustrated
DONATE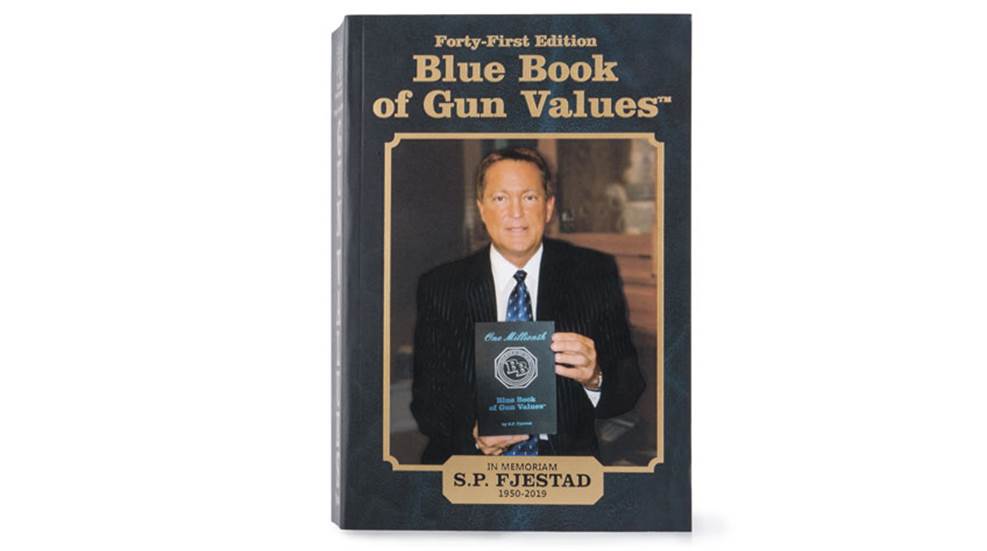 Ever wonder what certain firearms in your collection are worth? Think that used Blastomatic 3000 is way overpriced? For longer than 4 decades now, the late S.P. Fjestad's "Blue Book of Gun Values" has been the go-to guide for gun values, with more than 24,000 different firearm models and more than 1,700 manufacturers in this latest edition.
With handy, full-color guides to help determine a gun's condition, alphabetical listing of manufacturer by firearm type and a list of specs and details too long to list, basically if it exists out there, the "Blue Book of Gun Values" has an entry for it. Firearm manufacturer out of business? Still in there. Gun was only in production for one year? It's in there.  
One of the handiest features in the "Blue Book of Gun Values" is the PPGS—Photo Percentage Grading System. In some 80 pages, varying levels of conditions are shown in full color for numerous firearm types and interests. Grading systems include the PPGS in addition to NRA Modern, NRA Antique and other designations and really help to narrow down a particular firearm's condition and worth. It's a quick, easy system that's a definite bonus in helping figure out what you're looking at. 

Blue Book of Gun Values, 41st Edition
By S.P. Fjestad
Blue Book Publishing
$49.95 plus S&H